Tell us about Neotel and its business 
Neotel Limited Liability Company is a telecommunications operator founded in 2004 with Macedonian capital by Neokom AD. It offers a wide range of services, such as broadband internet access, telephony, leased lines, hosting and colocation of equipment. The company started providing services to business customers with a capacity of no more than a few megabites per second (Mbps). Today, however, Neotel is a company that provides services to both business and residential customers through the WiMAX wireless technology and Neotel's own optic network with a gigabyte capacity (Gbps).
What challenges did the company face before you implemented Odoo and what specific needs were addressed by the solution?  
The company had an application for clients' registration and  services, while data relating to invoices and payments was managed through another system. Because of this, there was no real time information about their customers' payments and balances.
The data analysis was performed with Excel or using other tools, outside the application they had.
Specific needs: connection to MySQL database, data synchronization between customers, services, billing and payments.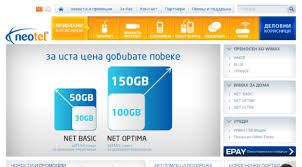 What solution was delivered? 
 CRM, Sales Management, Manufacturing Resource Planning (MRP), Payments (custom module), Services (custom module)
How has this impacted Neotel's business?
Saved many working hours

Increased efficiency in working with customers
I use just one application now to access all the data I need.  

Alberto Belazelkoski, Telecommunication Manager 
How would you describe what the company values most about Odoo?
Faster and simpler to access information so less time wasted 

The sales team has more information about their customers

All necessary functionalities are in one place

Enhanced analysis system for customers and services

Identification of target groups for new offers