825 E Warner Rd
Chandler, AZ 85225
Amerika Serikat
AP@opensourceintegrators.com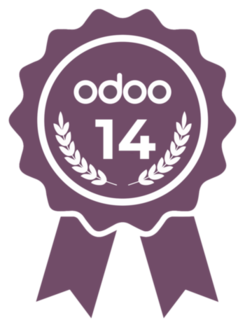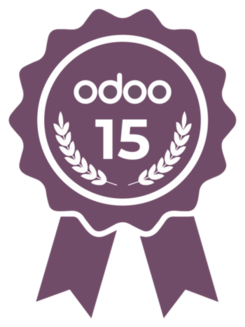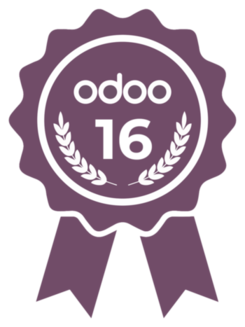 Gold
Open Source Integrators
 FREE PDF: Learn the 4 Essential Elements That Can Make (or Break) Your Odoo Implementation 
At OSI, we've successfully navigated numerous rescue missions, helping companies recover from Odoo implementation challenges. Along the way, our team gained valuable insights into the common pitfalls of ERP projects. 

Download our helpful PDF where we share four main reasons your ERP implementation may find itself in a tough spot. One thing's for certain: the longer these issues persist, the more difficult the situation becomes for your company.

Discover how to overcome these issues and successfully navigate your ERP implementation journey - click the link below.
You're invited to...
The Premier Open Source ERP User Conference in North America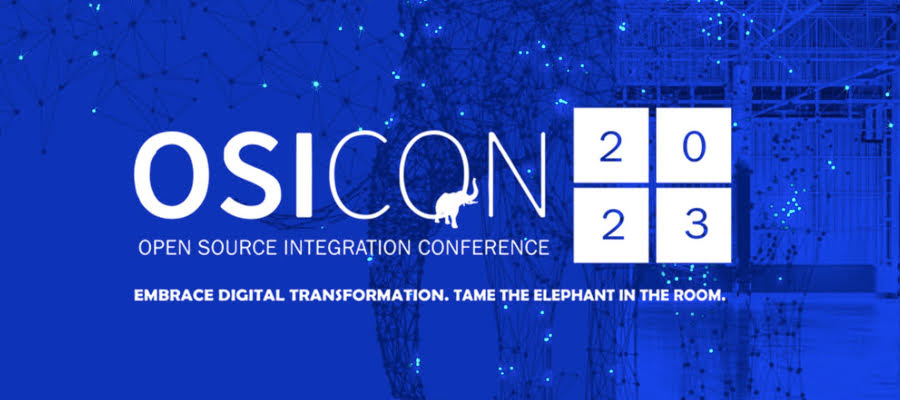 When: November 7 - 9
Where: Toledo Zoo - Toledo, Ohio
What to expect: Join, learn, and network with a fun, growing community of manufacturing professionals at a user/tech conference - featuring the industry's top influencers
How much: Absolutely free! 

This year's conference will be held at the Toledo Zoo (one of the best-rated zoos in the country)! Between speaker presentations and learning tracks, you'll have a chance to say hello to over 10,000 animals across 720 species. During the OSICON events, we'll dive into their gorgeous event spaces - where you get to enjoy complimentary food/snacks and cocktails while admiring marine life in the huge, surrounding aquariums. Have you seen our full event agenda yet? Or our curated learning tracks designed based on your needs? Visit osicon23.com to learn more and register today.

 About Partner

Trust the Leading US Odoo Partner
If you're looking for a strategic partner to help with your Odoo implementation, you've come to the right place. OSI is the leading Odoo integration services provider, serving customers worldwide with business consulting, risk mitigation, and implementation services.
Leveraging its Odoo expertise, OSI works directly with you to identify and design effective strategies that reach your unique business goals. By carefully configuring and customizing your Odoo ERP platform, OSI enables clients to improve processes, build new business models, accelerate digital transformation, and deliver value to the organization.
Whether you work in manufacturing, engineering, construction and utilities, or the service sector, you can rely on OSI expertise to serve your Odoo implementation services needs. We take the time to gain a complete understanding of your business first to align your Odoo ERP software objectives with your business goals. As a result, businesses maximize their investment to gain the greatest value.
Customers that partner with OSI achieve numerous business benefits:
Eliminate manual labor, redundancy, and errors
Synchronize and streamline workflows
Develop new business models and digital initiatives
Maximize resources, lower costs, and increase profits
Turn supply chain volatility into a business success
Your Odoo Implementation Partner for Every Business Need


From product lifecycle to project management, from running the warehouse and supply chain to delivering products and services faster online, in-store, and in the field, OSI can help you get the most out of your Odoo ERP software.
You can build better products, respond to market volatility, improve warehouse fulfillment, and better manage projects with timely, complete, and accurate data. You can ensure fast deliveries and happy customers with precise field service management. And you can track financials using a robust system that includes cost accounting.
That's just the beginning. OSI has the deep expertise to help implement solutions for every business need:
Accounting: Enhance capturing, tracking, reporting revenue, accounts receivable, and accounts payable using complete financial accounting information.
Manufacturing: Build better products at lower costs and higher quality, go to market faster, and gain real-time visibility and traceability.
Inventory: Forecast demand and replenishment orders with greater speed and accuracy using data-driven inventory controls.
CRM: Track sales data from lead through to opportunity, sales order, fulfillment, renewal, upsell, cross-sell, and support.
Ecommerce: Create exceptional online shopping experiences your customers want, easily integrated with your backend business systems.
Field service management: Synchronize field operations with business processes to gain new insights that ultimately enable exceptional customer service.
People and culture: Put your people first using intuitive HR applications that empower your staff and improve both recruiting and retention.
Odoo Partner of the Year Means Striving for Excellence No Matter What


Here's something we're pretty proud of: OSI was the first Odoo Gold partner in North America. And so, as a leading member of the Odoo community, we strive to continue to demonstrate our deep Odoo expertise with every project we work on. Our relentless dedication to hard work has earned us achievements such as:
Top Odoo Accounting Solution Provider - 2021, 2022

3-time Odoo Partner of the Year - North America - 2013, 2019, 2020, 2022 (Nominated)

20 Most Promising ERP Solution Providers- 2021

20 Most Promising Field Service Management Solution Providers- 2021

OCA Platinum Sponsor since 2019
Our contributions to the Odoo Community
Written 200+ Odoo apps
Our ERP software experts have worked on more than 200 Odoo apps. Whether it be collaborations with other members of the Odoo community or Odoo apps we authored ourselves, OSI continues to refine our approach to helping build ERP products you can use for a plethora of business needs.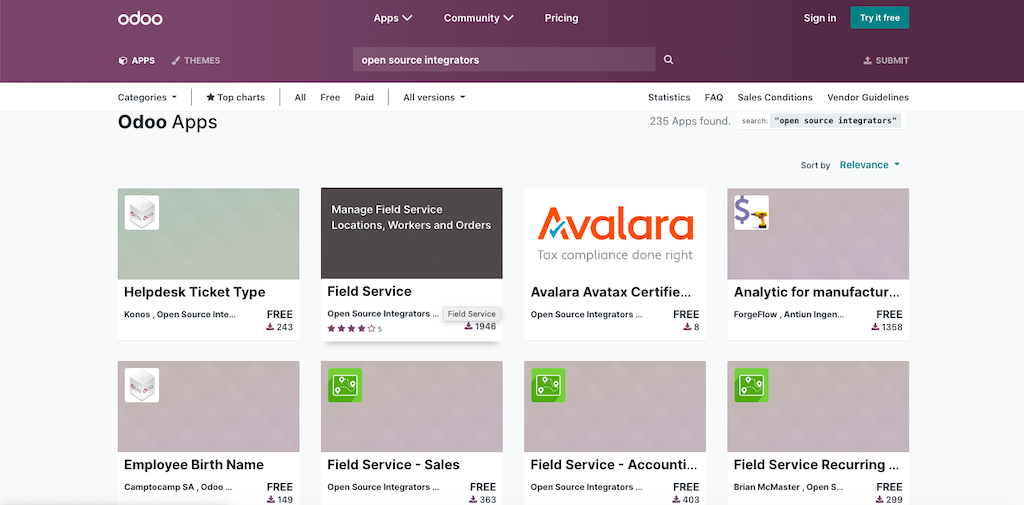 Authored Leading Texts on Odoo Technology
Financial Accounting with Odoo - by Greg Mader, President Open Source Integrators. Learn to configure Odoo's Open ERP accounting module to produce accurate and complete results… the first time.
Authored Odoo Development Essentials - by Daniel Reis, Managing Director of Open Source Integrators. A detailed exploration of Odoo development tools, solutions, and insights that can help you build and maintain business applications with confidence.
OSI professionals put your implementation needs first


OSI's consultants continue to drive and refine many of the best practices in Odoo integrations around the world. They ask the right questions to understand your critical business needs and design the right Odoo solutions for your company to grow even in uncertain times.
How? Our staff possess in-depth industry knowledge, high technical IT skills, and detailed familiarity working directly with Odoo clients. They can identify ways to automate processes that reduce redundancy, data entry, and errors. They can integrate systems and applications to increase visibility and control. Staff gain the ability to leverage analytics and reporting tools from any location to empower a mobile workforce with actionable data that delivers meaningful insights.
OSI Odoo experts can do this using a scientifically researched, proven methodology for Odoo integration success:
Analyze: OSI performs a detailed assessment of your current environment, goals, timeline, cost, and the best way to build a prototype that best fits your needs.
Optimize: OSI works diligently to simplify and streamline workflows using advanced business process management techniques.
Automate: Using the right mix of Odoo configuration and customization, manual processes, and ad-hoc data management becomes an integrated, seamless, and cohesive digital experience.
Transition: Because adoption remains a crucial catalyst to Odoo's implementation success, OSI provides coaching, training, and support catered to ensuring your team's success.
Moreover, once your Odoo implementation is underway, you can benefit from OSI's Enterprise Advantage Program (EAP) to leverage trusted, secure, and comprehensive Odoo ERP software and infrastructure support capabilities. Mitigate risk and increase your competitive advantage using OSI end-to-end services, from initial assessment to implementation, adoption, and full support.
Results-Driven Process
Our team provides you with scientifically researched and fact-based open source ERP solutions needed to improve and maintain your system. We approach each project as the unique endeavor it is, following a proven four-step method for success:

ANALYZE
Determine your situation, goals, timeline, cost, and the best way to build a prototype that best fits your needs.

OPTIMIZE
Advance and simplify future phases of work by optimizing the more critical parts of your business systems.

AUTOMATE
Streamline the experience to encourage optimal choices, while giving the flexibility to react to special cases.

TRANSITION
Coach, train, and support your team members as they become accustomed to using the new operating systems.
Learn about our process and what to expect.
Referensi