How to generate an Unsplash application ID¶
Go to your applications dashboard and click on your newly created Unsplash application under Your applications.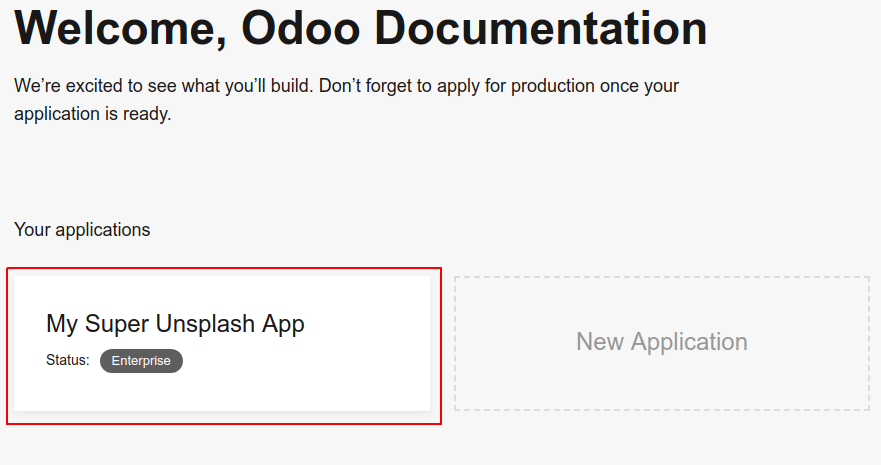 You will be redirected to your application details page. The application ID will be visible in your browser's URL. The URL should be something like https://unsplash.com/oauth/applications/<application_id>
Warning
As a non-SaaS user, you won't be able to register for a production Unsplash key and will be limited to your test key that has a 50 Unsplash requests per hour restriction.
Edit on GitHub