How to integrate additional costs in the cost of the product? (landed costs)¶
Overview¶
The landed cost feature in Odoo allows to include additional costs (shipment, insurance, customs duties, etc.) into the cost of the product.
Note
Landed costs can only be applied to products with a FIFO costing method and an automated inventory valuation (which requires the accounting application to be installed).
Configuration¶
First, you need to activate the landed costs feature in

.

Add costs to products¶
Go in Create button. You then have to select the transfers on which you want to attribute additional costs and the costs lines you want to add up. Once it's done, click on the Compute button to see how the costs lines will be split across your transfers lines.

and click on the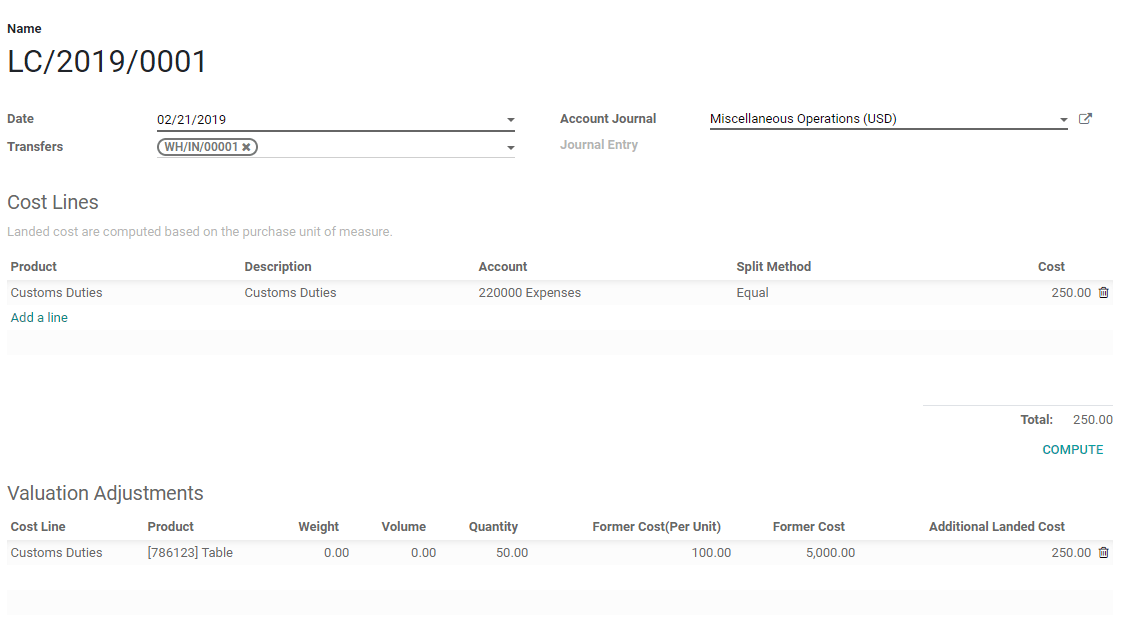 To confirm, click on the Validate button.
Edit on GitHub