Company: Forma Svetila d.o.o., Forma Licht GmbH
Location: Slovenia and Germany
Industry: wholesale and retail of designer and architectural lighting
Partner name: Hermes d.o.o.
Main Apps Implemented: CRM, Invoicing, Sales, Purchase, Inventory, eCommerce, Email Marketing, Projects, Documents, Accounting, Live Chat
Company Size: 5
Number of users: 5
Hosting type: Odoo.sh
Overview
Forma Svetila is a company that sells lighting solutions for renowned and prestigious brands for the Slovenian and German markets. Prior to using Odoo, the company switched between as many as seven different software solutions. They eventually became tired with the complex process of selling and purchasing and decided it was time to simplify the process on a single platform. Working in collaboration with Hermes, the company's Odoo solution was deployed over 6-7 months. Thanks to Odoo, the company's entire workflow has now been automated and time is no longer wasted transferring data between different software platforms or a strenuous purchasing and sales process.
Key Challenges and Requirements

Forma Svetila thoroughly manages the entire process accumulating outstanding lighting services for homes, public spaces, hotels, restaurants, wellness centers, commercial buildings, office spaces, museums and outdoor lighting fixtures. They transform client ideas into a breathtaking reality whilst consistently maintaining a client-oriented focus. The company offers only the best lighting for its customers and therefore cooperates with more than 80 renowned European lighting manufacturers such as Lodes, Foscarini, Vibia, Linea Light, Artemide. 
The company Forma Svetila illuminates ideas. They believe that light gives a material texture and color tone and the customer can only define the ambiance with the right lighting. They leave nothing to chance and involve architects and designers in interior design projects. However, they can only ensure the integrity of their service with a complete user experience. With the way they worked so far, they have not been able to achieve this. 
Forma Svetila realized they needed to digitize their business when they became tired with the extremely complex process of selling and purchasing lighting. Sales was previously carried out manually in a method of placing an order with the supplier on the basis of a confirmed customer order. There was no record of supplier prices, which further slowed down the process. Due to the previous system being focused only on offers and invoices, other key elements to help them communicate with customers were missing. The old method led to a lack of timely information on the state of stocks. In addition, accounting had a lot of manual work, as the solutions used, although relatively modern, were unintegrated. All of this resulted in delays in preparing data for vital business decisions and a poor user experience.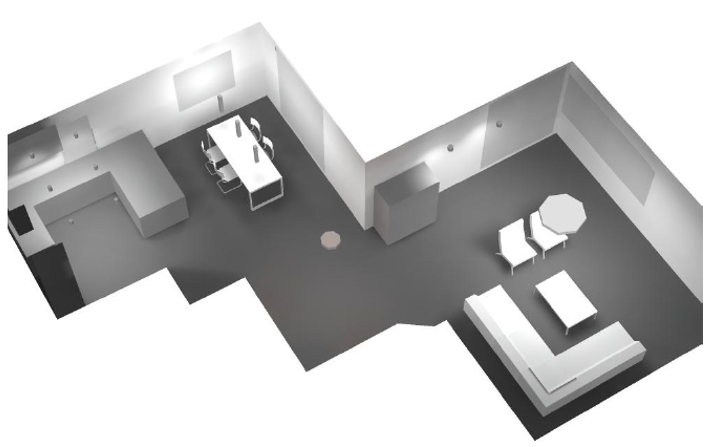 Forma Svetila wanted a system that would enable them to send offers from the system, receive a confirmation of offers in the system, have a live chat feature to be able to communicate with customers and also a tool to enable effective task management. They wanted all this on a single integrated platform. After researching the offer on the market, Forma Svetila decided the most suitable solution was Odoo because it was both integrated and customer-orientated.
The company also decided to work with local Odoo partner Hermes for the implementation, as they were not able to carry out such a complex digital transformation on their own. Forma Svetila realized it would be a huge task for them to adapt Odoo to the Slovenian legislation; however Hermes proved to be a reliable partner in all areas.

Solution and results
The first step of the implementation was preparing the back-end system, where they connected ERP with purchasing, sales, CRM, inventory management and a B2B portal for customers. The next step was the development of a multilingual online store that worked in several languages across Europe. In parallel was the creation of the lighting company's website with Odoo's Website builder and the introduction of external accounting to work with Odoo took place. For accounting, Forma Svetila uses an external accounting service that posts data into its system. After implementing Odoo, the company decided that the accounting service will begin posting the data directly into Odoo, so Odoo partner Hermes also began working with the accounting service provider to train and equip them on working with Odoo.
Prior to Odoo, Forma Svetila switched between as many as seven different solutions. The company was able to breathe again once they transitioned to Odoo. All the various systems the company used have now been replaced with Odoo. The entire workflow has been automated and time is no longer wasted transferring data between different software platforms or tackling a strenuous purchasing and sales process. All information is within one system, and employees have a quick overview of all the information they need for their work.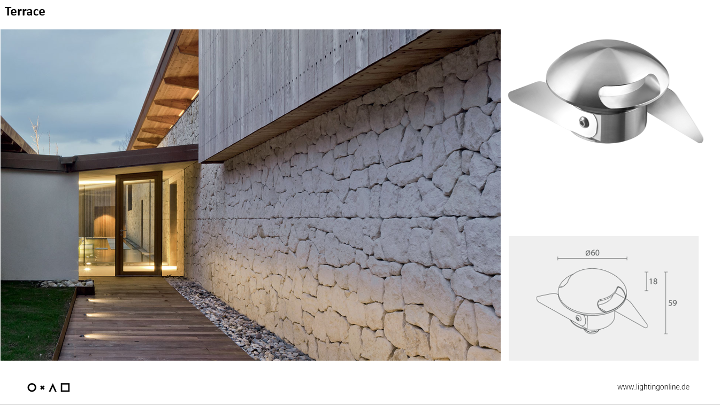 The biggest wins have come from the fact that Forma Svetila now has a simple, fast and transparent work process which has provided essential information such as business reports that are now the basis for timely business decisions. Before using Odoo, there was a two-month delay with the status reports for inventory. Today the company has an up-to-date status at all times. The company estimates that the whole process is 50% faster.
In the future, Forma Svetila strives to optimize the wholesale chain (designers, architects, engineers) and speed up the entire sales process. In order to shorten the time from demand to supply, Forma Svetila plans to establish a wholesale portal in which wholesale customers will design their own offer, based on contract prices, discounts and other benefits. The company also wants to get one step closer to their clients by introducing augmented reality, which will greatly improve the user experience on their website. This will make it easier for the customer to visually imagine which lights would be the best for their space.

Forma Svetila is a company that sells lightning solutions for renowned and prestigious brands for the Slovenian and German markets. They have more than 80 world-famous supplierst, and they also work with already established architects. They offer customers the design and implementation of energy-efficient and cost-effective smart lighting installation systems. They are planning the entire project of lighting the home, public spaces, hotels, restaurants, wellness, shops, offices and outdoor lighting. In addition to advising on the selection of luminaires, they also take care of the implementation of energy-efficient smart lighting installation systems.
For more than 30 years, Hermes has been offering customers ERP business support solutions. In 2019, they enriched their offer with the Odoo platform, and in 2020 they also became the Silver Partner of Odoo Slovenia. The recognition that they are doing things right is also proven by the Odoo nomination, for the award of Best Starting Partner 2020 in Europe. Behind all this is a team of motivated and dedicated employees who skillfully and creatively solve user challenges, so today they are trusted by more than 500 companies.