5550 77 Center Drive, Suite 135
21st Floor
Charlotte, NC 28217
Amerika Serikat
IT/Komunikasi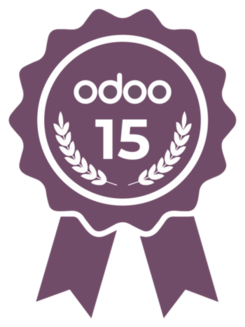 Ready
Confianz Global Inc
Confianz is a Software Solutions provider headquartered in Charlotte, NC, United States.
Anoop Menon (CEO) had a vision in 2008 to birth an IT solutions provider cored in opensource technologies. A company that embodies both a customer-centric and employee-friendly work culture.  A company that is dedicated to solving consumer problems through technology.  According to their mantra Confianz strives "To become the most reliable, innovative IT company on the globe, focused on our customers." This is how they were able to grow from a two (2) person startup into an international enterprise, supporting customers in over ten (10) countries in a short time.
Confianz is an Odoo Gold Partner catering to manufacturers, retailers and wholesalers in the United States and Canada.
What differentiates Confianz from others:  
-     Strict utilization of non-disclosure agreements  and contract with the jurisdiction set to each individual US state
-     No third-party outsourcing on design, development or support/maintenance.
-     All projects are insured by a third party.
-     Work for Hire - You own the intellectual property rights to your application. We do not reuse or sell your code or data.
-     With our global presence, we are affordable for startups, growing businesses, and large corporations.
-     Vast experience working on projects for business of all sizes.
-     In-house team that develops prototypes, design, develop, test and get application approval for us in the Google Play Store and/or Apple App Store.
-     Extensive experience in building web services that can be the backbone of your Android or iOS app.
-     Hands-on experience with Amazon Web Services, Google Cloud, Rackspace and Digital Ocean for your hosting needs.
-     Solid team who can help scale up or down your needs based on business growth
-     100% transparency
-     IBM/AWS Cloud partner
-     Proven expertise in NOC support, telecom, manufacturing, retail, wholesale industries
Contact Person:  Sean Walker
Visit www.confianzit.com for more details. Take advantage of two free consultations and quotes. We will examine your current challenge and build an "ideal customer profile" by working together to create a solution that is both affordable and growth generating. this is done by putting our customers first and ensuring the right team is dedicated to each individual project.
Referensi