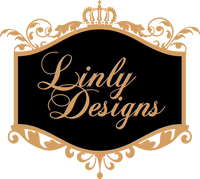 Linly Designs was established in 2002 and provides the Western suburbs & beyond a resource for fine furniture, accessories, and silk floral arrangements while offering high-end interior design services. With an exceptional crew of carpenters, electricians, and decorative painters, handymen, architects, cabinetmakers, and other skilled professionals, we specialize in all aspects of residential interior design such as custom window treatments, kitchen & bathroom remodels, and complete home renovations. We are also proud to have our own local, full-service window treatment workroom coupled with an extensive library of fabrics, silks and European sheers to perfectly complete any style of window treatments. 
With over 10,000 square feet of showroom space located on Ogden Avenue in the Chicago suburb of Clarendon Hills, we are proud to offer high-end manufacturers such as Marge Carson, Fine Art Lamps, Habersham, and Hickory White among many others. Our showroom is also home to a custom floral design studio and offers clients bespoke silk floral arrangements, seasonal garlands and embellished accessories. So whether you are building or remodeling your home, looking for those perfect furniture pieces, or anything in between, Linly Designs will help you turn your design dreams into reality.
Linly Designs owns:
Marge Carson
​ 
Marge Carson is one of the nation's largest and oldest privately-owned fine furniture companies, Marge Carson has never wavered from its commitment to delighting its customers: Phenomenal designs; smart and classy marriages of custom fabrics, finishes, and trims; relentless attention to even the smallest of details; designing furniture to meet flexible lifestyles with an unabashed commitment to quality, style, and romance. Our approach and dedication position our upholstery, bedroom, dining room, and occasional furniture as the undisputed preferred furnishing for exclusive clientele.