Headquarters: Stralsund, Germany
Partnership year: 2010
Number of employees: 44
Services offered: Odoo full service agency: consulting, implementation, hosting, migration, training, support, app development
Number of Odoo implementations: 100+

Intero Technologies was established in 2006 as a subsidiary of a management consultancy by a founding team that included managing directors Frank Löffler and Lars Lifson. Since then, a key component of their services has been the in-depth consulting of customers based on the analysis of their business processes. They create smart software solutions for smart teams to drive business success.

Co-Founder Frank Löffler has a diploma in business administration and is a trained banker that possesses many years of expertise as a management consultant. Lars Lifson is an engineer with a diploma in computer science. With their business and technical expertise, the founders of Intero Technologies work incredibly well together running a company that specializes in Odoo Implementations.

Client projects are led by a team of dedicated project managers, who all possess a degree and a professional background in business. In order to provide suitable solutions, they analyse business processes and coordinate the corresponding tasks with their colleagues in software development. Customers benefit from the largest German-speaking Odoo developer team, with years of IT expertise and practical experience in the conception, integration and further development of the popular business software. Together they lead every Odoo project to success. As an authorized "go-digital" partner, they also assist customers in obtaining financial support from the funding programme for digitization projects. Intero Technologies has provided support from advice and application to project implementation. Collectively, the team has over 200 years of Odoo experience.
A User Perspective
Intero Technologies came across Odoo in the best possible way; via the user's perspective. In order to effectively manage the processes of their e-commerce company, they needed a system that could support all industry-specific business areas such as warehouse management, inventory, accounting and CRM. When comparing different systems, the company came across Odoo. Some features needed in online retail were not yet supported in Odoo, as at the time, Intero implemented Odoo version 5. That was the starting point for Intero to develop their own apps and integrations. The flexibility to tailor Odoo was particularly convincing for the company. App development and customization of Odoo according to customer needs is still one of the company's main focus as an Odoo Gold partner.

Based on their experience as Odoo users, they were quickly convinced by the wide range of functions. Odoo's all-in-one capabilities not only enable the integration and effective management of all basic company processes, but also the implementation of customized requirements. Compared to other business software, Odoo makes it possible to implement this for the customer in a more effective, faster and cheaper way. The functional scope is constantly expanded through annual version updates and adapted to current market requirements. The software is also designed to be particularly user-friendly, intuitive to operate and enables the automation of processes, which saves a lot of important time in day-to-day business activities.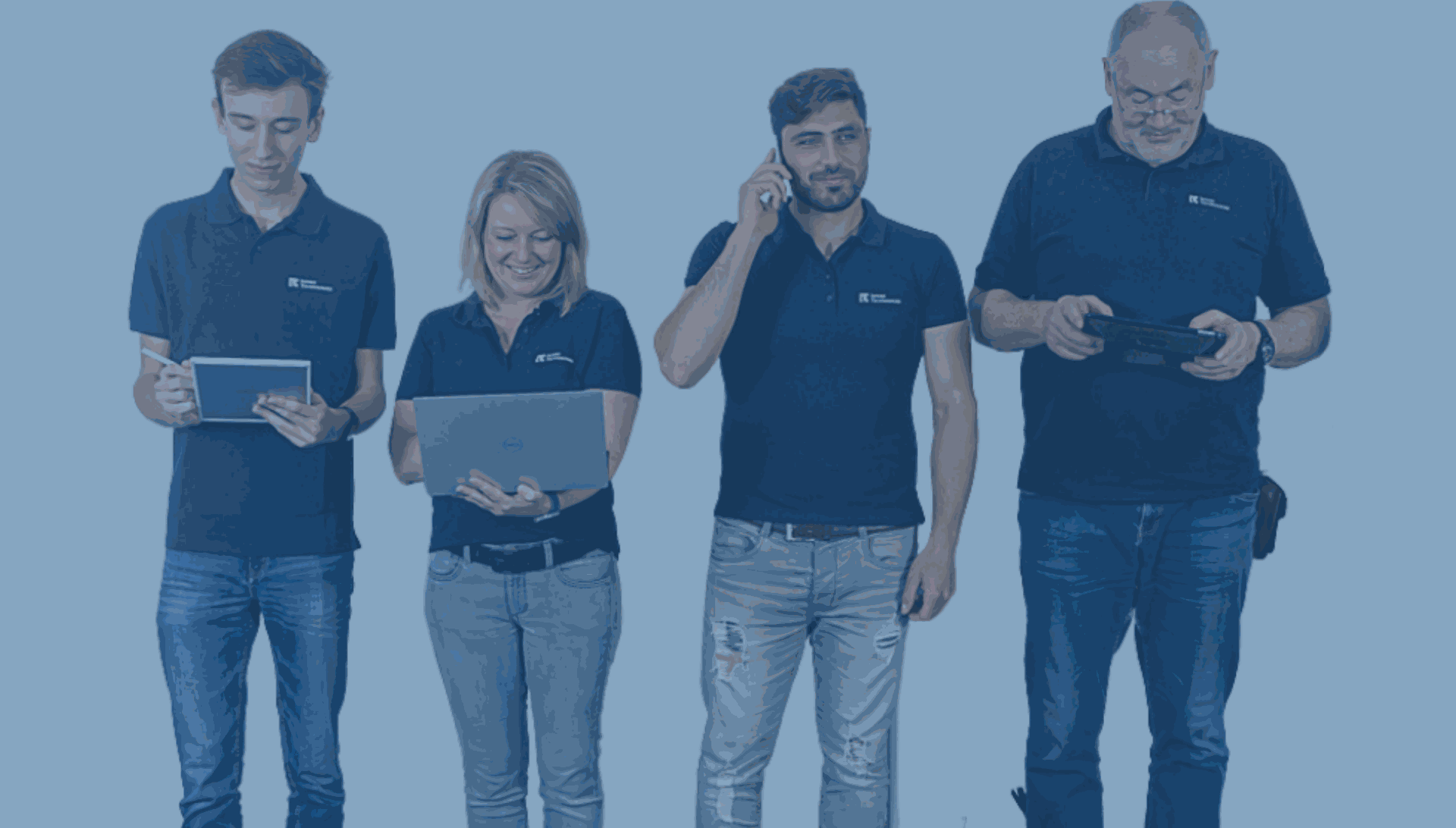 With a management consultancy as their parent company, an essential part of Intero's services is the in-depth consultancy services they provide clients based on the analysis of their business processes. Intero wholeheartedly believes, today successful companies can no longer operate efficiently without holistic, integrated process support from business software. Therefore, they help companies to validate their IT landscapes and to optimize existing structures or replace them with more modern software solutions to meet their requirements. When consulting, Intero takes into account the development of the market, the company and the business model as well as new IT operating models.

Intero's clients are from all industries however a large share are online retailers. Since they've been managing their own online store with Odoo since 2010, the partner has a lot of expertise in the area. From experience, Intero knows that traders regularly have to deal with changes in business regulations. For example, the Odoo cash register modules can only be used with a technical security device. So Intero has developed a suitable module (called TSE Modul) to resolve this barrier and is also suitable for the German market (the localisation for the majority of their clients). For Intero, here lies the great advantage of Odoo, every challenge can be mastered because the system is individually expandable and customized. 
"From purchasing to online shop and logistics to invoicing, everything in our company runs on the open source software Odoo and the team of Intero Technologies takes care of the correct functioning. We look forward to many more exciting Odoo projects!"




- Arne Homborg, Owner and Managing Director of Homborg finest food
Intero still has fond memories from their very first Odoo Implementation that was completed in 2011 for a client that ran an online shop for chimneys that was founded in the client's parents' garage. The first workshop took place on the terrace of the associated parents' house. In this project the partner was able to learn a lot, especially how to deal with interfaces for shop systems which are very complex. One of Intero's most memorable implementations was for an organic food shop, which offers farm products. They implemented many customizations in order to offer the possibility of delivering boxes of groceries on a subscription basis. For this purpose, they added functions for route planning for the delivery as well as a deposit system for the transport boxes.
"The Intero Technologies team advised us competently on the implementation of Odoo and perfectly customised the business software to the specifics of our company. This, for example, allows us the flexibility to create our business quotations. This way, we have achieved the goal of replacing several systems and organising our business processes even more efficiently."




- Sascha Schaub, Business Development Manager of hotsplots GmbH
For a typical implementation Intero works on, time varies depending on the project. With Odoo Standard, e.g. in the form of their Odoo Starter System, it usually takes no longer than a few days. For customizations it takes an average of 2-6 months, depending on the changes required. The requirements analysis is the basis for the implementation of a project. Before the project starts, the partner holds a workshop with the customer in which the core requirements are identified and reviewed. When working on complex projects with a high level of customizations, they prefer an agile approach. At the end of a sprint, the implementation is reviewed by the client. Fine-tuning of the implementation can be done in subsequent sprints. This way, features can be adapted very dynamically and in detail to the client's requirements. Before and after going live, Intero often organizes training sessions with the client to introduce them to Odoo. They support their clients throughout the entire Odoo system life cycle. Due to the partner's detailed knowledge of the system, they can efficiently maintain and further develop it after the initial installation.

With delight, Intero looks at the rapid growth of Odoo and is excited and proud to be a member of the Odoosphere. Every year they celebrate this by participating at Odoo Experience which is their annual Odoo highlight. Intero always finds it exciting to discover the latest Odoo version and then share these features with their customers because ultimately, what drives them every day is to provide customers with the best all-in-one business software.
About Intero Technologies
Intero Technologies focuses on sustainable success in the use of Odoo by our customers. The basis for this are the mature processes in the introduction, maintenance and operation of Odoo due to our many years of experience as an Odoo partner since 2010 with customers from all over Germany, Austria and Switzerland. Our project managers, who are experienced in a large number of implementation projects, work with you to determine your requirements and advise you on the optimal use of Odoo.