8911 N Capital Of Texas Hwy Ste 4200
Austin, TX 78759-7439
الولايات المتحدة
تقنية المعلومات/التواصل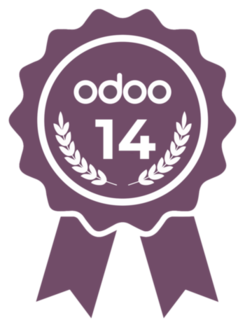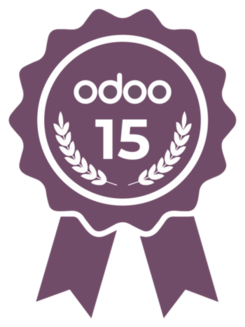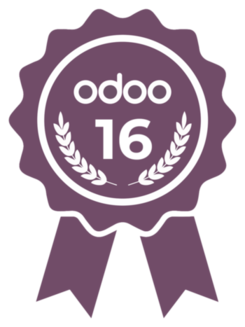 The Novobi Difference
We are architects of ambitious growth. By combining our mastery of Odoo, Cloud Architecture, Cybersecurity, Data Analytics, and deep understanding of business intricacies, we create tailor-fit solutions that help our clients dominate their industries. With our agile methodology and proven processes, we have helped businesses reach their goals, scale, and realize their full potential. Experience Enterprise-Class Digital Transformation Service with experts who know exactly what it takes to bring your company to the next level. 
Quick Facts
Why Choose Novobi as Your Odoo Service Provider
​500K+

Hours in Odoo Projects Since 2013

200+

Odoo Solutions Delivered


78%

Odoo Projects Go Live in 3-6 months

80+

Dedicated Team Members


25

Odoo Certified Consultants (Over 4x the Requirement for Gold Partners)

2

CMMI Level III

Certified in 2016


98%

Client Retention Rate 

Inc. 5000

Fastest-Growing Private Companies for 2022
We have Odoo Consultants located in the USA (Austin, TX, San Francisco, CA, Salt Lake City, UT, Orlando, FL), France, Vietnam, Argentina, Philippines, Nigeria, and Mexico.
---





Charlie Wettlaufer

President and CMO - Goodnature

"We came to Novobi to rescue us from a failed implementation with another Odoo Gold Partner. It only took one meeting with Novobi for us to realize we were a lot further from go live than the other Odoo Gold Partner led us to believe. If we had gone live with the other firm, it would have been a complete disaster."




Justin Kelley

VP, Finance & Operations - JYM Supplement Science

"We've gotten more done in 2 months than we did in 6 months with our previous Gold partner, and within 5 months we were up and running *exactly* how we discussed."




Dari Dadashi

CEO - MHD Enterprises

"We have attempted several times to implement an ERP using different software platforms and technology teams, but we were unable to successfully launch our system until we worked with Novobi."




Patrick S. Mahaffey

President - GoodLife

"We had been stuck trying to implement Odoo for almost three years. We went through two previous consulting companies and spent untold internal IT hours on the project. Novobi came on board, and we were in production within a few months."






---




Our Core Industries and Expertise​

What We Can Do For Your Business

Retail 
Shift your focus from purely operational optimization to customer experience while constantly improving your efficiency. Our fully-integrated Odoo system enables you to sell on multiple channels and marketplaces, enhance inventory, automate workflows, and more.

Solution Highlights
 AI-based Procurement Optimization
 Demand Forecasting
 EDI
 High-performance Fulfillment
 Multi-channel Analytics
 Multi-channel Marketplace and E-Commerce
 POS
Optimize your Odoo Retail Solution with Smart Inventory
 Understand Your Demand
 Know Your Inventory
 Plan Better
Learn More About Smart Inventory
Our Retail Experience and Expertise

The retail industry is going through a major transformation from brick-and-mortar to omni-commerce in which consumers have a seamless experience through different touch points, whether they are in-store, on PC, on mobile, or on social media. Let our team of experts help you achieve organization in key aspects of your business, including:
 E-Commerce
 Finance
 Warehousing
 CRM
"Novobi helped us implement the most state of the art e-commerce solution. Our employees and our customers are very excited about its beautiful design and ease of use. We are now able to showcase our brands and allow the ability for our customers to conveniently order online. Our solution had many custom requirements and Novobi stepped up to the plate and delivered on all of them. Some of the requirements included system integration and customized user experience based on login credentials. Best of all, Novobi quoted us with a very reasonable price and delivered the highest quality of work. They are very professional, very technical, and communicated exceptionally well. I am very pleased and would recommend them to any organization."
— Rick Hakim, Owner, Windsor Beauty
Case Studies

Expanded Offering

Custom solution for kit design and management helped expand product offering for a billion-dollar education company  


Boosted Productivity 

Demand forecasting and inventory optimization boosted productivity of an international plant-based milk maker

Improved Management

Custom HR Odoo solution improved HR management of over 40 retail stores 

300% Growth

Multi-channel management and inventory helped a $ 100 Million revenue business selling on 30+ e-commerce, marketplaces, and B2B channels scale to 300% growth

---
Manufacturing 
Adapt quickly, improve operations, and gain unlimited flexibility with a system that lets you meet your manufacturing needs in real time.
By defining flexible master data, automating work orders, enabling demand forecast, integrating manufacturing with PLM, purchase, sales, inventory, accounting, CRM, etc., we help clients improve their processes and service quality.

Solution Highlights
 Dynamic Planning
 EDI
 ETO (Engineer-To-Order)
 POS
 Project Costing
 QMS (ISO 9001/AS9100)
 Time-tracking and Payroll
 Traceability
Our Manufacturing Experience and Expertise

Plan strategically, execute efficiently, and foster business agility with an all-in-one solution that can take your business to the next level. We have certified and formally trained professionals (engineers, data scientists, accountants, MBAs, project managers, business analysts, etc.) to help you establish the system right from the beginning.

We are also experts at creating workflows for custom and engineer-to-order processes. You or your customers can customize their end product and Odoo will take care of moving a custom order up the chain to your engineering operations through:
 Master Data
 PLM
 Quality
 MRP
 Operations Automation
 Analytics Dashboard
 Finance
 CRM
"Our company is very complex -- We are a fully vertical manufacturing company that does everything from buying raw materials right up to sales and customer service to the end customer, with clients in over 70 countries. Novobi reorganized our implementation, took us through end-to-end testing, and launched our project on time. Of course, there were things to work out after go live, but we were successfully processing orders and shipping products through Odoo on day two of launch. I can confidently recommend Novobi as the Odoo implementation partner for a manufacturing company."
— Charlie Wettlaufer, President & CMO, Goodnature
Case Studies
Enhanced Workflow

A complete ETO solution enhanced the workflow and internal processes of a manufacturer of parts washers 

Improved Operations

Implementation of accounting app extensions facilitated operational improvements for a medical manufacturer

Prevention of Delays

Comprehensive reporting system tracked delays in manufacturing and production of an aerospace corporation
Learn More About Dynamic Planning
---
Service Industries 
Enable an operating system designed specifically for your needs and manage crucial facets of your business such as sales, customers, and part inventory. 

Solution Highlights
​ Job Scheduling & Assignment
 Maintenance QMS
 Mobile App for Technicians 
 Smart Routing
 Subscription Management
 Time-tracking and Payroll
Case Studies
Optimized Services

Smart routing optimized the services of a pool service company with 300 technicians

Automated Inventory

Automated aerospace maintenance system efficiently managed inventory within an aerospace company 

Streamlined Operations 

Custom-built finance management solution streamlined operations of a government contracting company with 10,000 staff across 3 different brands 

---
U.S. Accounting and Payroll 
Accomplish more with Novobi's U.S. Accounting and Payroll. We have made improvements to Odoo's accounting functionality and have included increased automation and intuitive features. Our accounting platform is also North American-centric and adheres to U.S. GAAP standards. The comprehensive payroll solution is fully integrated with Odoo Accounting & HR applications featuring real time, automated multi-state tax, benefits, and withholding calculations. 

Solution Highlights
​ CPA-Led Implementation
 Training and On-the-Job Support
 Enhanced Software 
 Proven Implementation Framework
"One of the things from our engagement with Novobi that has become apparent in terms of its value is the importance of having a good CPA on the development team. That's been invaluable for us especially as we've integrated payroll and engineering-to-order in terms of the accounting moves. It's very important to have a CPA involved and Novobi was able to successfully make a lot of those changes both in the out-of-box Odoo as well as in some of the apps they developed."
— Andy Wilcox, President, EIS Machine, LLC

Case Studies
Transitioned to an Integrated System

Helped a non-profit corporation transition from Quickbooks to Odoo and have a completely integrated system


Assisted with Software Implementation

Provided a U.S.-based agricultural tire supplier bring their accounting together from two separate systems


Resolved Issues Under Budget

Supported a microfiber mop manufacturing company to resolve accounting issues in a faster time and with less budgetary requirements

Learn More About U.S. Accounting and Payroll
---
Large-Scale Projects 
Improve your processes with capabilities that will significantly improve your performance such as advanced automated features, mission-critical architecture, cloud DevOps, and data analytics.

Solution Highlights
 Cybersecurity Solution
 High-availability Cloud Architecture
 Smart Routing
 Odoo Performance Optimization Solution​
"The team at Novobi has exceeded our expectation, delivering an elevated level of expertise needed to scale our infrastructure and providing innovative solutions. Their experience with back-end, as well as customer interfaces, enables our team to quickly deploy business solutions. We are impressed with their project, risk, and budget management capabilities. They provide industry-leading project tracking and reporting, appropriate for large scale implementation while minimizing bureaucracy when necessary. Ha and his team communicate clearly and proactively. I would confidently recommend them."
— Paul Andries, IT Director, NALP, LLC

Case Studies
Processed Thousands of Orders

Innovative Odoo systems that processed thousands of daily orders for a retail company that sells on 30+ B2B and B2C channels 

Utilized a Leading Payment Solution

Enhanced POS integration that allowed a grocery to efficiently utilize Square, the leading payment solutions provider in the US


Built a Marketplace

Odoo-powered supplemental health insurance marketplace that enabled a medical insurance company to provide access to affordable supplemental health insurance to its customers

Provided Training

Odoo system set up that trained numerous employees on product sales for a world-class, professional-grade skincare company
---
Government Compliances 
Establish a system that allows you to adhere to regulations like HIPAA, DCAA, FDA, AS9100, ISO 9001, and more, as it helps you maintain data integrity, and adapt to strict and efficient workflows.

Solution Highlights
 21 CFR 820 / ISO 13485
 AS9100 / AS9110 / AS9120 
 DCAA
 ISO 9001
 *ITAR
*Novobi can provide ITAR resources
Case Studies
HIPAA and ITAR

Public and government cloud setup that ensured business compliance with HIPAA and ITAR regulations


21 CFR 820 

Built Odoo for a 50+ year-old direct-to-consumer medical device company to help comply with 21 CFR 820

DCAA, AS9100 / 9110 / 9120

Audit-ready solutions for aerospace clients that provided built-in support for DCAA, AS9100 / AS9110 / AS9120
Learn More About Quality Management for Aerospace & Defense, and Government Contracting Companies
---
Our Methodology
Rigorous Processes
CMMI Level 3 certified in 2016 (an IT implementation maturity certification program that recognizes process excellence in software development)
Scrum process followed during  implementation (an Agile framework, with 1-2 week development cycles delivering new features on a weekly basis)
US-based managers lead majority of projects
Certified Project Managers with (PMP) certifications or advanced degrees in Management of Information System (MIS) or Business Administration available
"They always take the time to fully understand our business to  ensure they consistently deliver on all of our requirements and exceed them when possible. While rarely have I needed them, they are available around the clock for support and/or questions. Their knowledge of Odoo is exceptional and they have standard processes to make sure everything is well documented."
— Jim Yauch, CTO, FulfillXpress
"We've worked with Novobi to build a very complex Odoo ERP system designed for our very niche market of used agricultural tires, wheels, and hardware. All through this process the Novobi team has methodically made progress every week by breaking the tasks up into weekly sprints. Their attention to detail and adherence to best practice is beyond our expectation."
— Ben Paskewitz, CEO, NTS Tire Supply
"I am very happy with Novobi's performance on our telemedicine project. They are professional, fast, and show the kind of careful attention to details that is vital to software development. I would recommend them to anyone"




— Philip O' Halloran, MD, Medical Director, Village Health
Our Competencies

Advance Skills
Retail Operations and systems, and large-scale e-commerce
Manufacturing Operations with complex workflows and Engineer-to-Order solutions 
CPAs with advanced degrees in accounting and decades of experience in both U.S. GAAP and international accounting standard (IFRS)
Certified Payroll and HR professionals
SAP, Oracle, and AWS certifications
Solutions Architect helped design the world's largest B2B system and managed the stability and performance of several e-commerce systems for global brands including Levi's, Aramark, Rack Room Shoes
Analytics Team led by MBA and MS professionals and a P.h.D. data mining scientist
Our Team
Experienced Leadership
Seasoned Professionals with years of experience in tech, start-ups, and working with Fortune 500 companies
Enterprise Sophistication woven into our solutions 
Strong Partnerships built on delivering value enable our clients to go beyond what they have set out to do
Experts in Their Craft
Engineering Prowess combined with business strategy to elevate our services 
Business Acumen serves as a foundation for decision-making and giving sound advice to our clients
"Novobi was an extraordinary partner for our mid-market consumer electronics company. Novobi's project management skills, development chops, and general Odoo expertise were head and shoulders above anyone we had worked with previously. I would recommend Novobi without hesitation, not simply because they are experts, but because they are wonderful to work with and to have as a partner."
— Patrick Mahaffey, President, Good Life, Inc.
"Good response time during emergencies or critical projects - Excellent Work."
— Kathleen Counihan, Executive Director, Mark Sublette Medicine Man Gallery
"We have attempted several times to implement an ERP using different software platforms and technology teams, but we were unable to successfully launch our system until we worked with Novobi. The Novobi team demonstrated a professional-level capability in planning and execution. The project went smoothly even though we had three different organizations involved regularly. I highly recommend Novobi for Odoo implementation."
— Dari Dashi, CEO, MHD Enterprises
---
Our Partners
AWS

Innovate, grow your business, and provide more value to your customers with a partner network that can help with security, disaster recovery, scalability, system integrations, etc.

BigCommerce

Take your business operations to the next level through a complete digital transformation. By combining the power of BigCommerce and Odoo, you can take advantage of a fully integrated system that can help grow sales while optimizing workflows.
Our ​Clients
Testimonials
"They took us from having an incomplete and broken version of Odoo to having a totally customized and tailormade version that adds to our ROI. Like I said, they have been a Godsend to us. We have actually contracted with Novobi again to begin implementing their custom analytics and Smart Inventory."
— Justin Kelley, VP Finance and Operations, PhD Fitness
"Novobi was an extraordinary partner for our mid-market consumer electronics company. Novobi's project management skills, development chops, and general Odoo expertise were head and shoulders above anyone we had worked with previously. I would recommend Novobi without hesitation, not simply because they are experts, but because they are wonderful to work with and to have as a partner."
— Patrick Mahaffey, President, Good Life, Inc.
| | |
| --- | --- |
| AuST Manufacturing | NTS Tire Supply |
| FlowBelow | Barton Dynamics |
المراجع