Company name:

QoQa




Location:

Switzerland




Industry:

eCommerce




Partner name:

camptocamp


Main Apps implemented:

Accounting, Sales, Purchase, Inventory, Human Resources, Connector to website




Company Size:

170




Number of Users:

100




Hosting Type:

On-Premise 
Overview
QoQa is a fast paced business that required a quick, intuitive all in one ERP system to help manage their after-sales service, sales, purchasing, accounting and logistics. Working together with Odoo partner Camptocamp, QoQa's solution was deployed over an implementation period of 18 months and has produced positive outcomes in terms of automation, employee onboarding and time saved.
Key Challenges and Requirements
The community-based e-commerce company QoQa was founded in 2005 by Pascal Meyer in the French speaking part of Switzerland. Their concept is to sell a product every day at a bargain price. At present, the company's turnover exceeds 137 million. The community has around 700,000 members, "QoQasiens", and is constantly growing. New sites have been integrated, such as Qwine, Qsport, Qooking, Qids, Qlock, Qwinegrandcru and Qbeer.
Before Odoo QoQa used Microsoft Office Suite, with the primary tool being Excel. Every department made use of Excel Sheets, including the Inventory Management. The customer support team made use of an external tool called OTRS.

The reason QoQa decided to switch to an ERP was simply because they couldn't sustain not being connected between departments. Information needed to be centralized and not spread among several different solutions. This investment was necessary in order to support the growth of the company. Another reason was also to structure the operational needs and increase the efficiency. QoQa was in need of an ERP solution that would help them with the management of their after-sales service, sales, purchasing, accounting and logistics. To ensure they had the best implementation team and management software system, QoQa launched a call for tenders in 2013 to find an implementation partner.

Solution
After an extensive search, QoQa decided to work with Odoo partner Camptocamp. The e-commerce company was impressed with Camptocamp's methodology and approach proposed during the tender call's pitch. Instead of giving QoQa a solution, Camptocamp stressed the importance of first understanding how they worked and building a solution around that rather than giving them a detailed offer that was calculated to the cent without any internal information.

Once selected, Camptocamp began the implementation phase by spending a week observing QoQa's different trades. Following this, a prototype Odoo solution was built based on observed workflows and business needs. The project began in 2013 on Odoo version 7 (at the time known as OpenERP). The following Odoo modules were implemented: Sales, Purchase, Inventory, Accounting, Helpdesk, HR and Connector.

Sales: The standard Odoo sales flow is in place from the sales order to the delivery and the invoicing. The only tuning made is to automate the confirmation and creation of the documents. This has been done to support the high volume of sales.

Purchase: Purchasing is quite a particular case due to the business model of QoQa. QoQa handles manually the standard Odoo Purchasing workflow. The benefits are linked to the follow-up of the purchases and the inbound flow.

Inventory: QoQa's business model drives the way the logistics is handled. Picking is done in batches of the same offer, on the same day. Most of the products live in a cross-docking area and leave the Warehouse a few hours or days after reception. Some products of course, spare parts or others are handled more classically. With Odoo Inventory, QoQa is able to handle all pick strategies thanks to the 3 strategies available in Odoo: Wave, Patch and Cluster.

Accounting: The full Swiss localization is installed and helps QoQa with day to day operations. An important feature that is covered by the OCA is the processing of thousands of invoices. Due to the volume of sales on the eCommerce website, several thousands of invoices are generated daily. The reconciliation of the invoices with the payments is done daily on a mass scale thanks to the OCA processing feature.

Helpdesk: A key point for QoQa's eCommerce is the handling of customer after-sales requests. Particular attention has been put on those operations. The Odoo Helpdesk module supports QoQa with integrated emailing, refunds and returns flow.

Connector: The OCA connector modules are an essential piece in the automation of the orders from the QoQa self developed frontend to Odoo. It's highly scalable and supports the continuous growth of QoQa.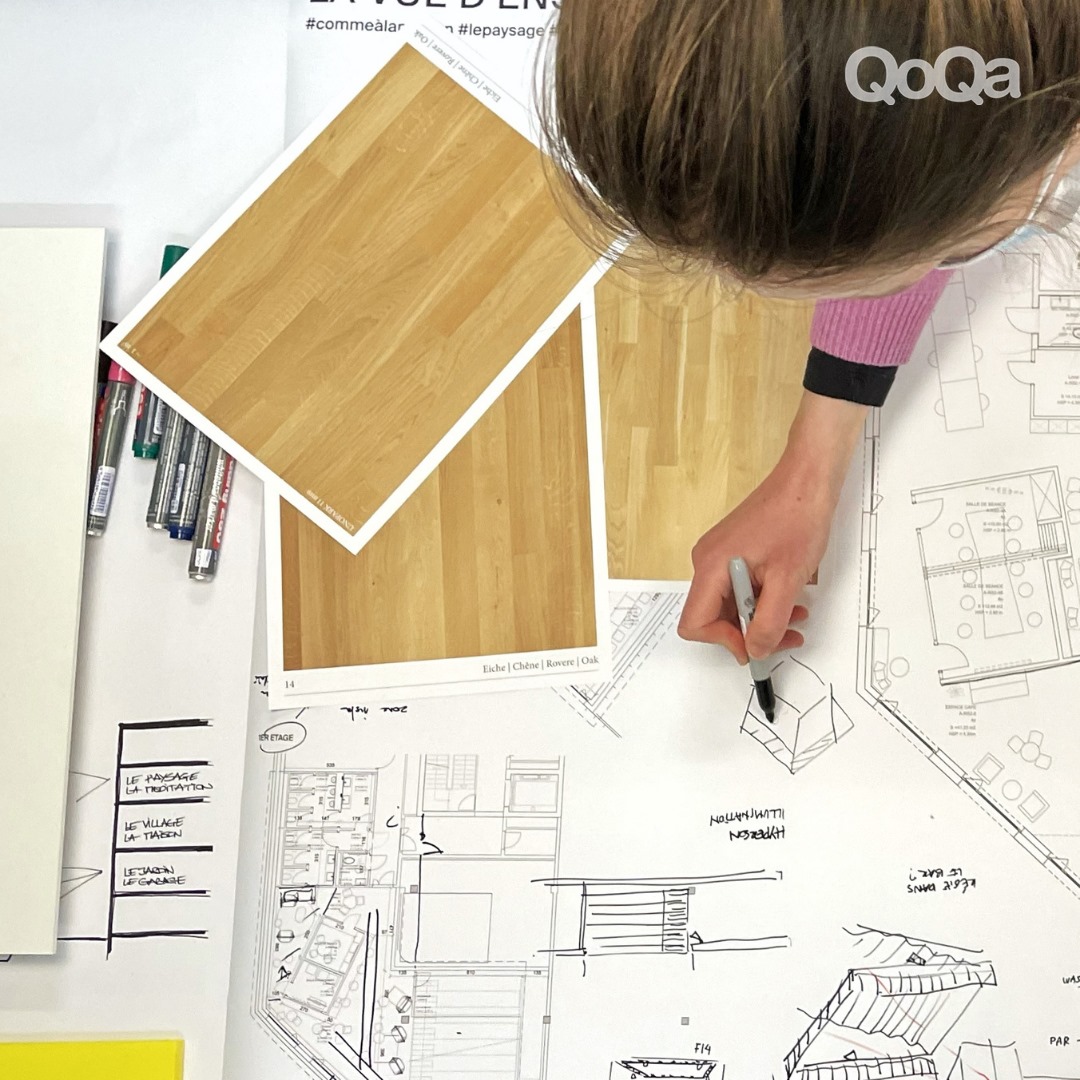 Result
The synchronization between all the Odoo apps has been a huge time saver for QoQa. Automation has brought QoQa to another level in terms of quality of service provided to customers, and the standardization of work flows has allowed a quick onboarding ofnew employees in all fields.

The connector between QoQa's e-commerce platform and Odoo made it possible that tasks formerly completed manually by QoQa staff could now be completed by the customers. For example, the customers can modify or cancel their order without contacting QoQa customer service. Furthermore, the connector made it possible to provide information regarding stock levels, logistics and supporting operations.

In 2018, QoQa had a 90 million turnover and they accredited this to their ERP system and outsourced IT infrastructure. "Our website often creates media buzz and causes real traffic spikes," explains Gaëtan Sauser, so an efficient management system was essential.

What QoQa values most about Odoo is the user-friendly interface and its easy adoption. The history of internal notes and communication between customers is a feature QoQa employees really value. Previously, information was scattered across various platforms and searching for this information often consumed a lot of time. All information and communication being in one central place enables employees to get up to speed in a short time frame and saves a lot of time. 
About QoQa
QoQa simply explained, is 1 product in several categories for 24 hours at the best price in Switzerland. In the main category, QoQa sells IT products, gadgets, hotel vouchers and various other products. The category Qsport is for selected sporting goods, while Qooking sells high-quality delicacies and household articles, Qwine specializes in selected wines and spirits and Qids offers original products and activities for children from 0 to 12 years old.
About camptocamp
Camptocamp is a Swiss service company founded in 2001 in the field of Open Source software with great expertise in the areas of Enterprise Resource Planning software (ERP), IT Management Systems and Geographic Information Systems (GIS). Our services include consulting, implementation, training, maintenance, support and R&D. In addition, Camptocamp has sophisticated competencies in consulting and sales of subscriptions for enterprise solutions in the Open Source environment.