TeleNoc (هلكون لتقنية المعلومات)
TeleNoc (هلكون لتقنية المعلومات)
Gold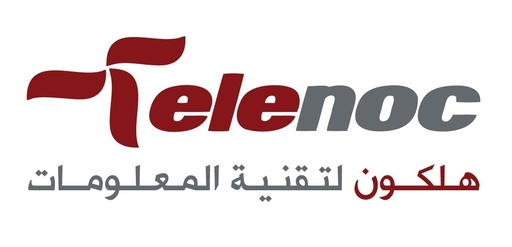 Olaya View Tower (العليا ڤيو), Opposite to Kingdom Tower, 2nd Floor, Office No. 4026 & 4027, King Fahad Road
To.4Fl.2Of.427
11565 Riyadh | Jeddah | Dammam
사우디 아라비아
IT/커뮤니케이션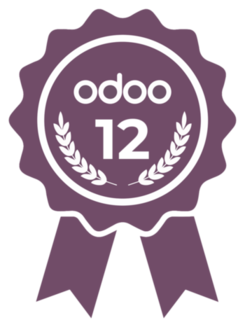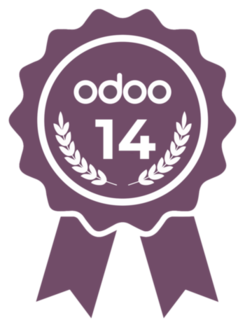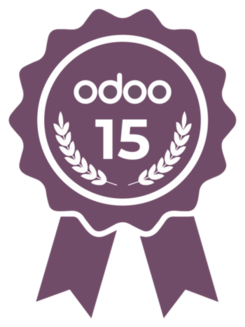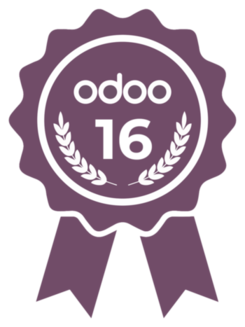 TeleNoc (Helcon IT) is an IT Services & Solutions Provider Company based in Saudi Arabia having HQ in Riyadh and presence in Jeddah and Dammam as well. TeleNoc has its branch offices in UAE, India and Pakistan. We have professional and experienced pool of Onsite Functional and Technical Odoo Certified Resources who have wide range of experience in Odoo Implementation, Consultancy, Integration, Upgradation, Multi-Company Environment Deployment, Customization. as well as Managed Services for Odoo. We assure our esteemed clients to deliver the best of box quality oriented Odoo consultancy services timely.
​تيلينوك (شركة هلكون لتقنية المعلومات) هي شركة تقدم خدمات وحلول تقنية المعلومات بمقرها الرئيس في المملكة العربية السعودية في الرياض إضافة إلى تواجدها في كل من جدة والدمام أيضًا. تيلينوك لها مكاتب الفرعية كذلك في كل من الإمارات العربية المتحدة والهند وباكستان.
في تيلينوك نضم مجموعة من الموارد المهنية ذات الخبرة الوظيفية والتقنية المعتمدة من قبل أودو والتي تتمتع بطيف واسع من الخبرة في تنفيذ واستشارات وتكامل وتخصيص أودو، ونؤكد لعملائنا الكرام قدراتنا الفائقة على تقديم أفضل خدمات استشارية لأودو ذات جودة عالية ضمن إطار زمني مناسب. يتمتع فريق تيلينوك بخبرة عالية في دورة حياة تنفيذ أنظمة تخطيط موارد المؤسسات. وفيما يلي العوامل البارزة لاختياركم تيلينوك كشريك مستشار رسمي لأودو!
تنفيذ أودو السحابي
تطبيق أودو في أماكن العمل
خدمات التخصيص والتكامل
خدمات واستشارات الدعم السنوية
نظام الموارد البشرية والرواتب المتوافق مع أنظمة العمل في السعودية مع خدمات الموظفين الذاتية
خبرة كبيرة على مدى كامل دورة حياة أنظمة تخطيط موارد المؤسسات
توفير النسخة المهيئة بالعربية
الوظائف الإضافية / التطبيقات المهيئة للمتطلبات المحلية لقطاعات الأعمال
وحدات خاصة بقطاعات الأعمال المختلفة
توفير إمكانية الاستعانة بالمصادر الخارجية لأودو للاستشارات الفنية والوظيفية
حلول مخصصة لقطاعي العقارات والتصنيع
خبراء في حلول البيع بالتجزئة وقطاع الخدمات​
​TeleNoc team is highly Experienced in ERP implementation Lifecycle. Following are salient factors to choose TeleNoc as your Odoo official Gold partner!
Odoo Cloud Implementation

On Premises Odoo Implementation

Customization and Integration Services

Annual Support Consultancy Services

Localized HR & Payroll System with ESS

Significant Experience over a complete Life cycle of ERP

Localized Arabic Version

Localized and Industry Vertical Add-ons/Apps

Industry-Specific Modules

Outsourcing Odoo Technical & Functional Consultants

Customized Solutions for Real Estate & Manufacturing

Expert in Solutions for Retail & Service Industry
TeleNoc started its operations since many years back by developing its own ERP software and then subsequently diversified its skill in the areas of Business Process Consulting and Solutions by having strategic partnerships with the Best of the Breed 500 Company's product like Microsoft, IBM. Today TeleNoc has designed, written and successfully implemented enterprise software solutions across diversified industry segments. Due to holistic understanding of the ERP lifecycle from designing, programming, implementation and optimizations, the TeleNoc team holds deep insights into all the aspects of business solutions. With its deep domain knowledge in the area of Manufacturing (Discrete & Process), Professional Services, Retail and Public Sector, TeleNoc has achieved strong acumen and pioneered the "Money, Material and Resource" conceptual model of business transactions, and has developed a highly successful implementation methodology around the model. This unique implementation methodology developed by TeleNoc has over the period become one of the key drivers of the overall success and effectiveness of our implementations.
TeleNoc as Odoo partner is offering consultancy and implementation of Odoo ERP system based on customer's requirements. We have highly experienced functional and technical resources of Odoo for both on premises and cloud-based implementation of customized versions of the Odoo. We have professional and experienced pool of onsite technical and functional Odoo consultants who have wide range of experience in ERP implementations. We assure our esteemed clients to deliver the best of box quality oriented Odoo consultancy services timely.
TeleNoc Odoo Services || English Profile || ملف الأعمال ||  Brands & Partnerships
Distinguished Customers - عملائنا المتميزين ||  TeleNoc Testimonials & Awards - شهادات الشكر 
참조