서비스를 찾고 계십니까?
파트너에게 연락하기 내에 Pakistan
AARSOL Private Limited
Silver

협력사 ARSOL Private Limited 56, Street 3, MPCHS
E-11/1 Islamabad Pakistan
Islamabad
Pakistan
+92 (51) 8350770 - 71, +92 3000 341 343
IT/Communication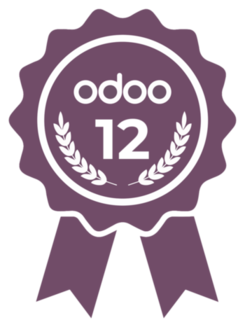 AARSOL PRIVATE LIMITED is an IT Services Company which was established in the year 2010 with headquarters in Islamabad, Pakistan. The founding members of the Company are experts in Business Development, Operations and Technical domains. AARSOL is committed to deliver cost effective innovation with quick turn around time. With sound experience in customization & integration of Odoo, the Company is serving Customers across the globe.

Our team has great combination of functional and technical resources to make sure our clients can enjoy out of box features along with feeling of customized ERP based on their business.

We're in the business of providing what your business needs! 


We take the time to understand your business and your needs in order to tailor the most effective solutions. Through our expert IT services, we'll free up your time and streamline your processes, so that you can reduce your costs, focus on the bigger picture and achieve your goals faster. 

We have extensive experience in custom development and implementations for all industry verticals. Our services include but are not limited to:


Consultation and Recommendation
ERP Implementation
Functional and Technical Training
Customization and Enhancements
ERP Audit and Testing
Integration of other applications with ERP
Technical and functional Support Services
Odoo eCommerce
참조 Security Organizing System
The SOS Pakistan (Pvt) Ltd. is the leading security services company complementing public sector apparatus to protect life and property of the citizens of Pakistan as enshrined in the Constitution. We take pride in being one of the pioneer Security and Guarding company in Pakistan having achieved remarkable growth over the last three decades. SOS Pakistan contributing significantly to nurture the secure and peaceful atmosphere in Pakistan.
The SOS Pakistan was established on 20th March 1994 with its registered office at Multan. It started its services with a group of only 12-armed security guards and 04 staff members. The first client of SOS Pakistan was the Shalimar Recording and Broadcasting Company, under the Ministry of Information and Broadcasting, Government of Pakistan.
With the grace of Allah Almighty, the SOS Pakistan possesses today a strength of more than 5900 security guards and 325 members of the managerial staff all over Pakistan. The SOS has added a semblance of services to its list of security solutions. The company is presently providing a wide range of security services and related equipment under different brand names also.