Company: Flexfit Joint Stock Company
Location: Hanoi, Vietnam
Industry: Manufacturing/Household Furniture
Partner Name: Magenest
Odoo Account Manager: Parco Yau
Main Apps implemented: Manufacturing, Inventory, Sales, CRM, Invoicing, Project, Accounting
Company Size: 120
Number of Odoo Users: 60+
Hosting: AWS implemented by Magenest
About Flexfit
Founded in 2016, Flexfit is a fast-growing startup that provides tailor-made furniture design, manufacturing, and shipping services. The company currently owns a network of five showrooms, three factories, and a customer base that spans throughout Vietnam. It also prevails as a trusted destination for more than 8,000 customers residing in high-end complexes, such as The Zen Residence, Emerald Precinct Dreamland Bonanza - located in Hanoi and Ho Chi Minh City.
Aiming to offer affordable custom furniture without compromising quality, Flexfit allows its customers to tailor orders with the support of in-house architects, counselors, and technicians. Homeowners can customize their own living space while saving tremendous costs and time. To take that up a notch, they enjoy a full-fledged product warranty (from design and manufacturing to shipping). And today, Flexfit proudly accredits its operational success to a digital transformation with Odoo.
Learn more about Flexfit: https://flexfit.vn/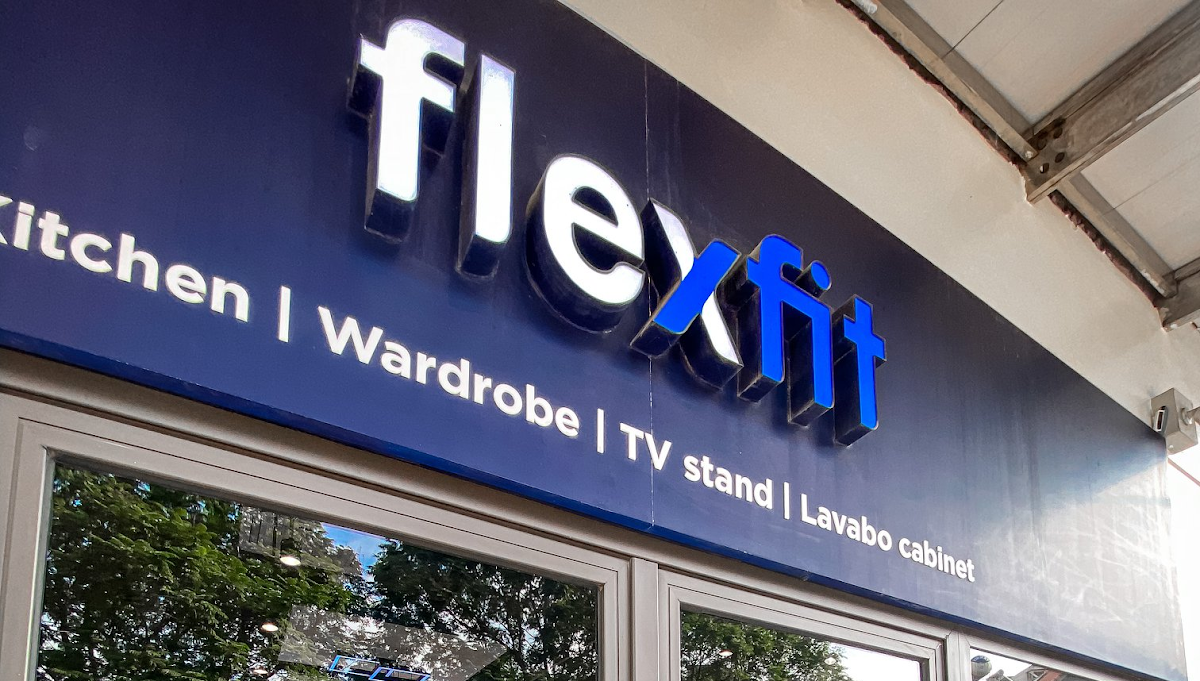 The Challenges of Business Expansion
Although Flexfit owns a mature network of showrooms, workshops, services, and a large reservoir of customers, the software they were using before Odoo did not meet the company's growing requirements.
As its database grew, more bottlenecks started to arise. Flexfit's email system was growing to be unreliable, and their written reports were difficult to organize and store. Also, the management struggled to collaborate, share information, and track employee work progress (especially, as more employees were hired). To make matters worse, monitoring customer services became more stressful and time-consuming than ever.


To solve the bottlenecks, and manage the company's operations more effectively, Flexfit was on the hunt for a fully-integrated, user-friendly system that they could employ immediately. They found Odoo ERP to be the perfect solution thanks to the fast deployment time, extensive out-of-the-box features, and flexible customization. Flexfit then joined hands with Odoo Silver partner, Magenest, to set up and expand its Odoo system. The partner's local expertise and background of high-level professionals won the company's trust and marked the beginning of a long-thriving business relationship.  
"Magenest has helped Flexfit to build ERP systems from the very first days. They helped us swiftly overcome difficulties/barriers in kick-starting our first digital transformation process. They were experts in defining our business requirements and executing suitable measures to improve our operations."




- 

Mr. Nhat, ERP Project Manager, Flexfit Joint Stock Company





Multi-Level Advancements with Odoo
Communications
Magenest worked closely with Flexfit to understand the pain points of its unique 'tailor-made interior design' business model, prior to the Odoo implementation. Instead of relying on emails for messaging, it now streamlines all communications through the activity history and notes function in Odoo apps. This ensures consistent and accurate data when employees collaborate and share information. And, most importantly, the integration of Odoo facilitates a smooth customer journey (from the first contact to the end-delivery).

Project Management & CRM
As Flexfit's business grows rapidly, project management and CRM are crucial for its expansion. Odoo makes this easier for the management team, as they can stay up-to-date and organize projects in just a few clicks (through the Project and CRM apps).

Managers can complete projects without delay, and focus on higher priority tasks. Instead of storing a mass number of paper documents in the office, information is digitized and stored on its online database. Employees can view documents and managers can sign/approve contracts - anywhere and anytime.

I

nvoicing & Acco
unting
With Odoo's Invoicing app, Flexfit's system automates repetitive administrative processes to accelerate accounting work, such as creating and printing invoices.

Magenest has customized the company's Accounting module to include specifications for Vietnamese Accounting Standards (VAS) in order to comply with the Ministry of Finance regulations.

Flexfit can now create real-time reports for cash flows, business performance, and financial statements. The new Accounting system also allows Flexfit to convert from VAS to International Accounting Standards (IFRS) automatically, as well.

"Information Security" was also a critical factor in Flexfit's expansion plans. With that in mind, Flexfit realized they could easily customize access rights for different projects and functions across all Odoo apps.



Reaching New Heights With Odoo
With the help of Odoo and Magenest, Flexfit has standardized its business processes and elevated its internal and external operations (employee management, production line, customer services) to reach epic, new heights. It has attracted new customers, built a loyal customer base, and is now aiming to expand into newer markets in the near future.
"Odoo is a fully-integrated system with the most diverse and dynamic business applications. Odoo has also taken up the role of a catalyst in our management; helping to deploy the right work in the right department, with the right person, at the right time."





⁠- 

Mr. Nhat, ERP Project Manager,

 Flexfit Joint Stock Company