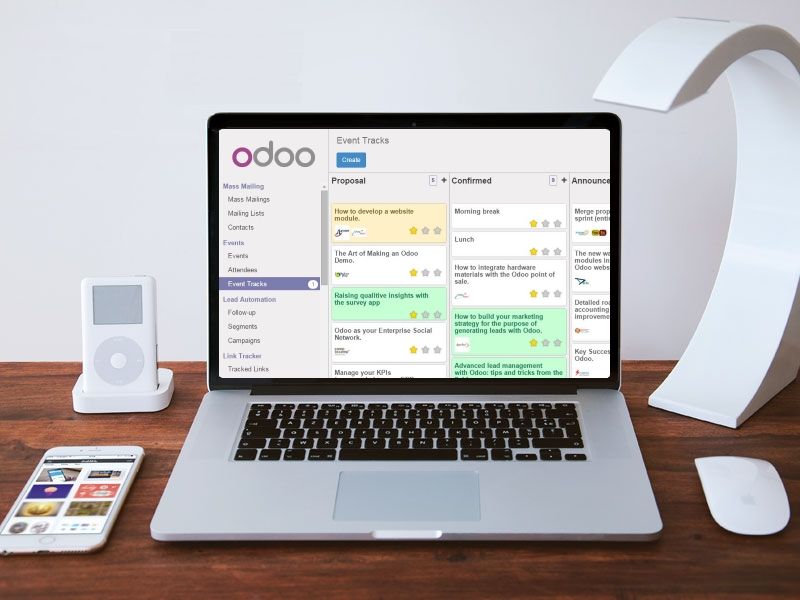 Organization, promotion, sale: seamless event management powered by Odoo
What makes Odoo's Events app different from most events software is that it covers all aspects of an event manager's work: from organization to visibility, promotion to sale. This applies to any kind of event, including conferences, meetings, seminars, training and webinars.
Odoo Events is the product of a synergy between skilled developers and events industry insiders, including our own Events Management Team. This way, we make sure that we're tackling real issues and providing effective and timely solutions to industry needs.
These are some of the key features that continue to make users fans of Odoo Events.
Event organization
Managing speakers is now easier, giving you more time to focus on finding and booking the best speakers for your event. Keep an eye on tracks management: follow every step in a clear and organized way, from issuing the call for speakers on the event website to managing submissions, content and speakers. Integration between the front end and the back end makes organization and publication extremely simple, as information about speakers can be directly translated into visually appealing speakers' biographies and descriptions of the talks and presentations.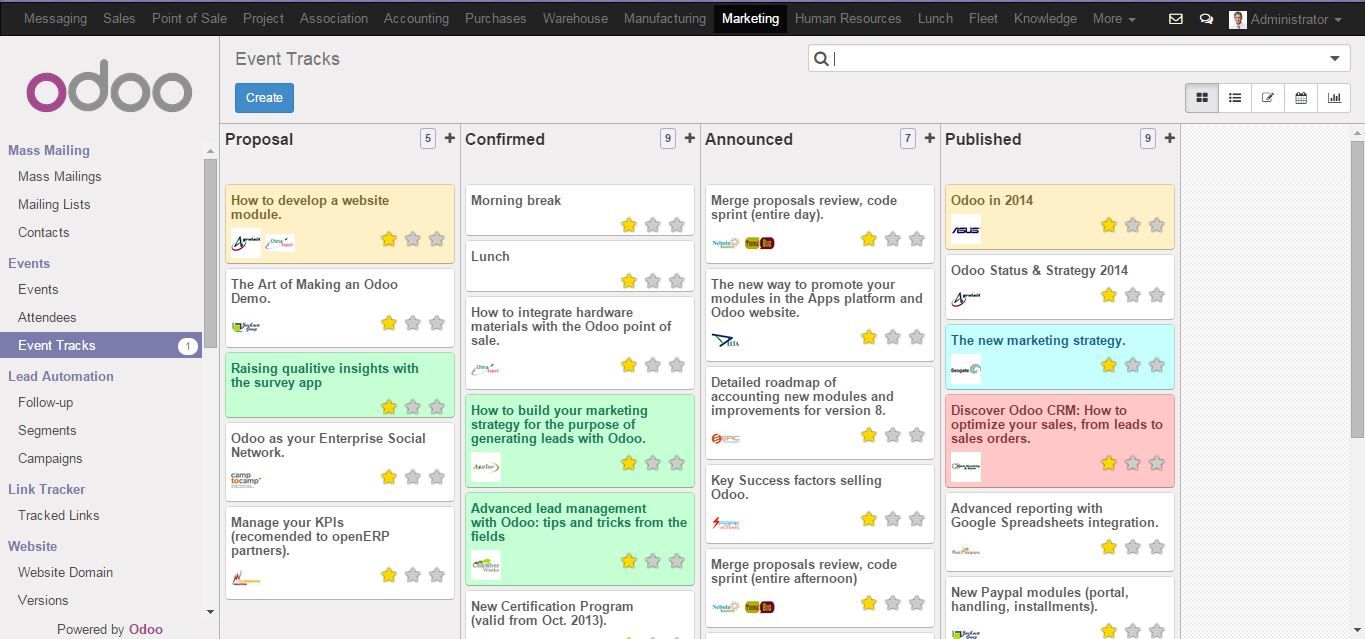 New in Odoo Spring Release 

Upon entering the module, users will be delighted to see that the kanban has been revamped, and is now even more user friendly. The overall new look and feel makes juggling between tasks and events much easier, thanks also to improved filters and the ability to group by options.
As well as those already in the event from, a new widget allows you to ask customized questions in the form of multiple choice. This simplifies obtaining the right information upon registration, which can be used at later stages to customize the event experience for each attendee.
As far as group enrolment is concerned, obtaining one-line, readable information for each attendee is now easier. Each attendee can be managed individually, including customized badges and personalized emails.
Event confirmation and registration can now be set as confirmed by default. This fits for bigger companies that need to rationalize management for large scale events. The option for small and medium-sized businesses to confirm an event's registrations at a later time (for example, based on registration thresholds) is still available.
Event forms view has been simplified, in order to meet the needs of small companies that hold events focusing on tighter groups with high potential.
Customizing your event just got simpler for small and big companies alike. Tweak settings to adapt the tool to your needs, and use this Odoo module to create a straight-to-the-point tool or something powerful and capable to manage big numbers.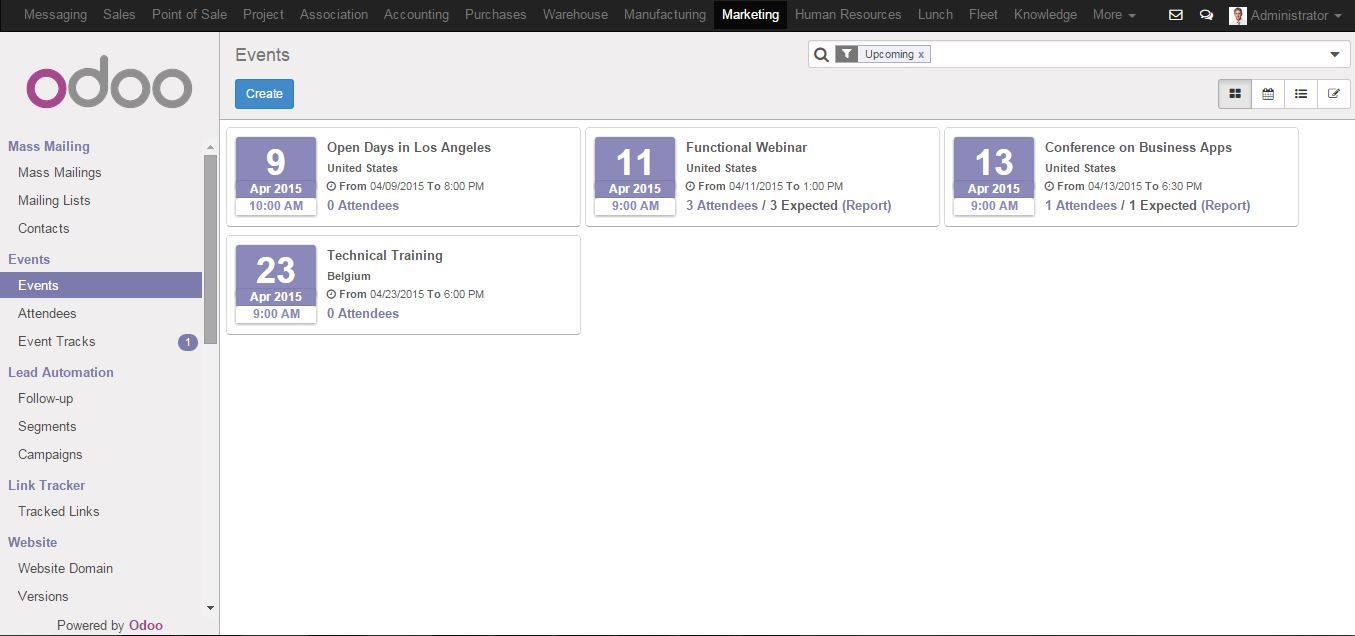 What do you think of the new features coming in Odoo 9? Let us know on social media!