ZEPTA Consulting and Technologies
ZEPTA Consulting and Technologies
Ready 7th Floor, Executive Tower, Dolmen Mall Clifton
Karachi
巴基斯坦
IT/通訊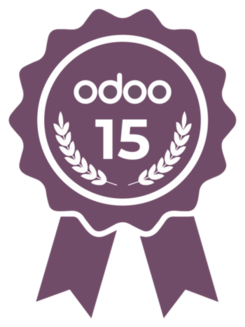 ZEPTA's value driven approach gives an edge to attain success in shortest possible time. By virtue of having rich experience in developing and implementing ERP systems for diversified sectors our team has clear advantage in understanding the business requirements and come up with the best solution.  
We at ZEPTA providing services to public and private sectors in Pakistan and abroad for the following:
Odoo Enterprise ERP Implementation 
Oracle E-Business Suite Implementation 
Oracle E-Business Suite Technical Upgrades, Extension and Customizations
Oracle Primavera Enterprise Portfolio Management
ERP and Software Health Checks
Systematic Software Source Code Review Services 
IT and ERP Support Services For Technical and Functional Domains
Customer Software and Mobile Applications Development Services
System Integration Services 
Cyber Security Services 
參照

Shahina
Shaina has grown to become a leader in the logistics industry by having a largest network of truck owners in one place. Shahina is a team of experienced professionals dedicated to providing top-quality transportation and logistics services to is esteemed customers covering business of all sizes.

Shahina's team of experts has a wealth of knowledge and experience in logistics and supply chain management. Shahina uses state-of-the-art technology and systems to ensure that your goods are transported safely, securely, and efficiently.
Whether you need to transport raw materials, ship finished products, or manage your inventory levels, we have the expertise and resources to help your business succeed.

شركة نقل لوجستي داخل السعودية
داخل السعودبة
النقل البري
تأسست علم ٢٠١٧

Sric Technology
A comprehensive IT solutions and services provider, working with enterprise-level entities and SMBs to propose and implement information technology solutions that address their unique business demands.