Ergo Ventures Pvt. Ltd.
Ready

業務夥伴 House-147B, Road-22,
Mohakhali DOHS, Dhaka-1206
孟加拉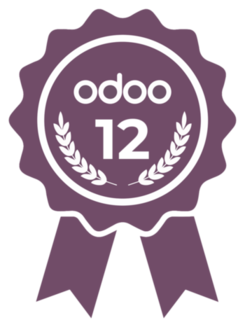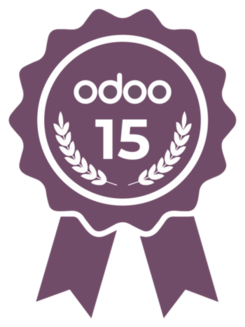 Ergo Ventures is an IT firm focused on providing customers with consulting, software development, and implementations services. Since our inception in 2010, we have provided custom solutions to customers across a wide range of industries including telecommunication, construction, real estate, healthcare, manufacturing, wholesale, e-commerce, and service sectors. 

Ergo Ventures Limited is a global company with its presence in United States, Canada, and Bangladesh. We have dedicated and trained Odoo Developers at our Software Delivery Center in Bangladesh. We also have teams of Accounts Managers and Business Consultants at our offices in New York, Unites States and Toronto, Canada. 
We have the experience of working with large enterprises, to SMEs, to startup companies. We tailor our solutions to your specific needs and help you achieve your business goals. With the use of the Odoo ERP modules, we provide customized solutions to transform and optimize your business process. We can help you convert your business process to the easily manageable digital platform of Odoo ERP, one of the most flexible, cost-effective, and user-friendly solutions available.  
We can help your business in these areas:
Consultation: Deep analysis of your business processes to determine the best route to Odoo implementation

Customization: Customizing Odoo modules to suit your specific needs

Development: If the feature isn't there, we will gladly develop it for you 

Implementation: Our experts will deploy the ERP solution for your business 

Hosting: We offer cloud and local hosting for your system. We will work with you to find the best solution, and offer the most comprehensive support.

Training: We provide on-premises or remote training to help users get on board with ease

Migration: We help our customers migrate from their current ERP solutions to Odoo or between different versions of Odoo.

Support and Maintenance: Our highly skilled IT team is ready to solve any issues that you might face. We have a dedicated maintenance crew to make sure that your operation runs smoothly.  
Contact us now for a demo: www.ergo-ventures.com or email to info@ergo-ventures.com
Bangladesh Office:
Ergo Ventures Private Limited
House-147B, Road-22,
Mohakhali DOHS,
Dhaka 1206,
Bangladesh
Ph- +88 0193 88 55500 
USA Office:
Ergo Ventures IT, LLC
1460 Broadway
Suite 5052,
New York
NY 10036
Ph- +1 (917) 436-3232
Canada Office:
Ergo Ventures Limited
2 Billingham Road, Suite-303,
Toronto, ON, M9B6E1
Canada
Ph- +1 (416) 939-2284
參照