Elico Corporation 上海寰享网络科技有限公司
Elico Corporation 上海寰享网络科技有限公司
Ready

業務夥伴 Room 6 A, 137 Ju Lu Road, Huang Pu District, Shanghai. 200020
上海市黄浦区巨鹿路137号6A室
200002 Shanghai
中國
christina.si@elico-corp.com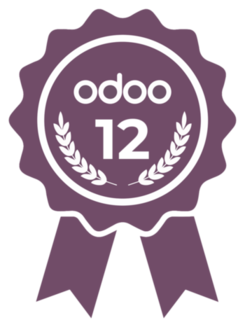 Best Odoo Partner in 2018, 2016 and 2014 for Asia Pacific - Odoo Gold Partner and Odoo Training Center - Active Member of the Odoo Community Association.

Elico Corp is an innovative actor in China, Hong-Kong and Singapore servicing well known international companies and local mid-sized businesses. Since 2010, our seasoned Sino-European consultants have been providing full range Odoo services:
- Business consultancy for Gap analysis, BPM, operational work-flows review.
- Ready-to-use ERP packages aimed at starting businesses.
- Odoo implementation for manufacturing, international trading, service industry and e-commerce.Connectors and integration with 3rd party software (Magento, Taobao, Coswin, Joomla, Prestashop, Tradevine etc...).

- Odoo Support services such as developments, training, maintenance and hosting.

Our headquarters are located in Shanghai with branch in Singapore servicing customers from all over Asia Pacific.
Contact our China team: contact@elico-corp.com
Contact the Singapore team: contact@elico-corp.com.sg

2018/2016/2014年度亚太地区最佳Odoo合作伙伴 - Odoo金牌合作伙伴及Odoo培训中心 - Odoo社区贡献成员 
上海寰享网络科技有限公司是一家坐落于中国上海的Odoo咨询公司,主要服务面向中国本土,香港,新加坡等的国际化公司和本土各类大中型公司。自2010年起,寰享的中欧背景业务咨询顾问提供如下服务:

- 差距分析,BPM,运营流程回顾等相关咨询服务
- ERP各类服务包旨在帮助初创企业
- Odoo系统实施,如生产,国际贸易,服务,电商等行业。
- 第三方软件接口和集成 (Magento, Taobao, Coswin, Joomla, Prestashop, Tradevine 等).
- Odoo支持服务如开发,培训,维护,托管等

总部位于上海,拥有新加坡分公司,面向亚太地区的客户群体
请联系我们的中国团队:contact@elico-corp.com
请联系我们的新加坡团队:contact@elico-corp.com.sg
參照