---
A Star is Born
As the skies become more polluted, the answer to this problem becomes clearer and clearer every day: we need renewable energy sources. Utilizing these sources is not only good for the environment, but far more efficient and less wasteful. Missouri Wind and Solar globally provides clients with the tools to harness these energy sources.
Missouri Wind and Solar is a company that manufactures blades for wind turbines and micro wind turbines, as well as a whole range of off-grid energy products. Their goal is to have as many Made-in-America wind turbines as possible. Missouri Wind and Solar was started in 2007 by Wes Shank's father-in-law, Jeff Harmon. Jeff and his wife, Molly Barke, had moved around a lot. They had property in Arizona, but once they got an offer on the land they loaded up their truck and landed in Seymour, Missouri. With the funds from the sale of their Arizona land, they purchased the building that they are still using to this day! "Jeff is a character," Wes Shank, VP of Missouri Wind and Solar says. Jeff didn't go to high school, but he had a long time interest in off-grid systems. He and Molly opened a business to handle the assembly, distribution, and sale of various DIY wind and solar energy accessories - and Missouri Wind and Solar was born.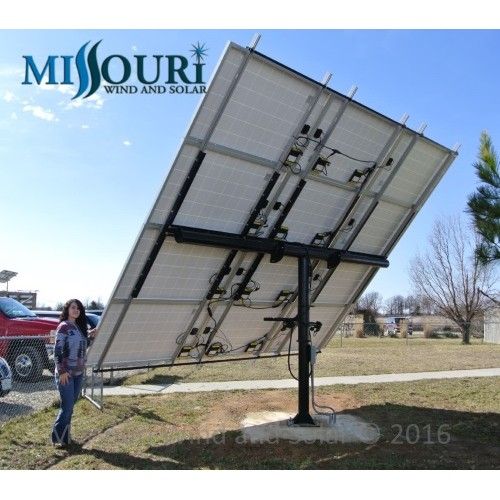 A Breath of Fresh Air
As Missouri Wind and Solar grew, they found they had some challenges with their software. Says VP Wes Shank, "We had so many products trying to feed into each other that it was a train wreck." They had a website that was based on OpenCart, they used Zoho's system for their business operations, they kept track of their accounting in QuickBooks, and also used eBay and Amazon. The myriad of disparate programs that did not sync or communicate with each other caused headaches for the company. Wes Says, "Trying to get a picture of our inventory at any time was useless." Something had to change.
As VP, Wes wears many hats: he handles technical issues, builds the computers MW&S use at the store, and he takes care of accounting, HR, and sales management. He was on the hunt for a more efficient software solution. Wes searched for different Netsuite competitors online and spoke with a Netsuite Representative who told Wes a​bout a client who didn't care for Odoo. Intrigued, Wes called that client to hear his side of the story. While Netsuite was a better fit for that particular company, the client told Wes Odoo is a great product and highly recommended it. "They said Odoo would be great for us!" exclaims Wes. Soon after that call, Missouri Wind and Solar made the decision to completely switch over to Odoo. As Wes says, "We took the elephant in one bite. When we on-boarded we just did it." Missouri Wind and Solar brought everything over from all of their other platforms.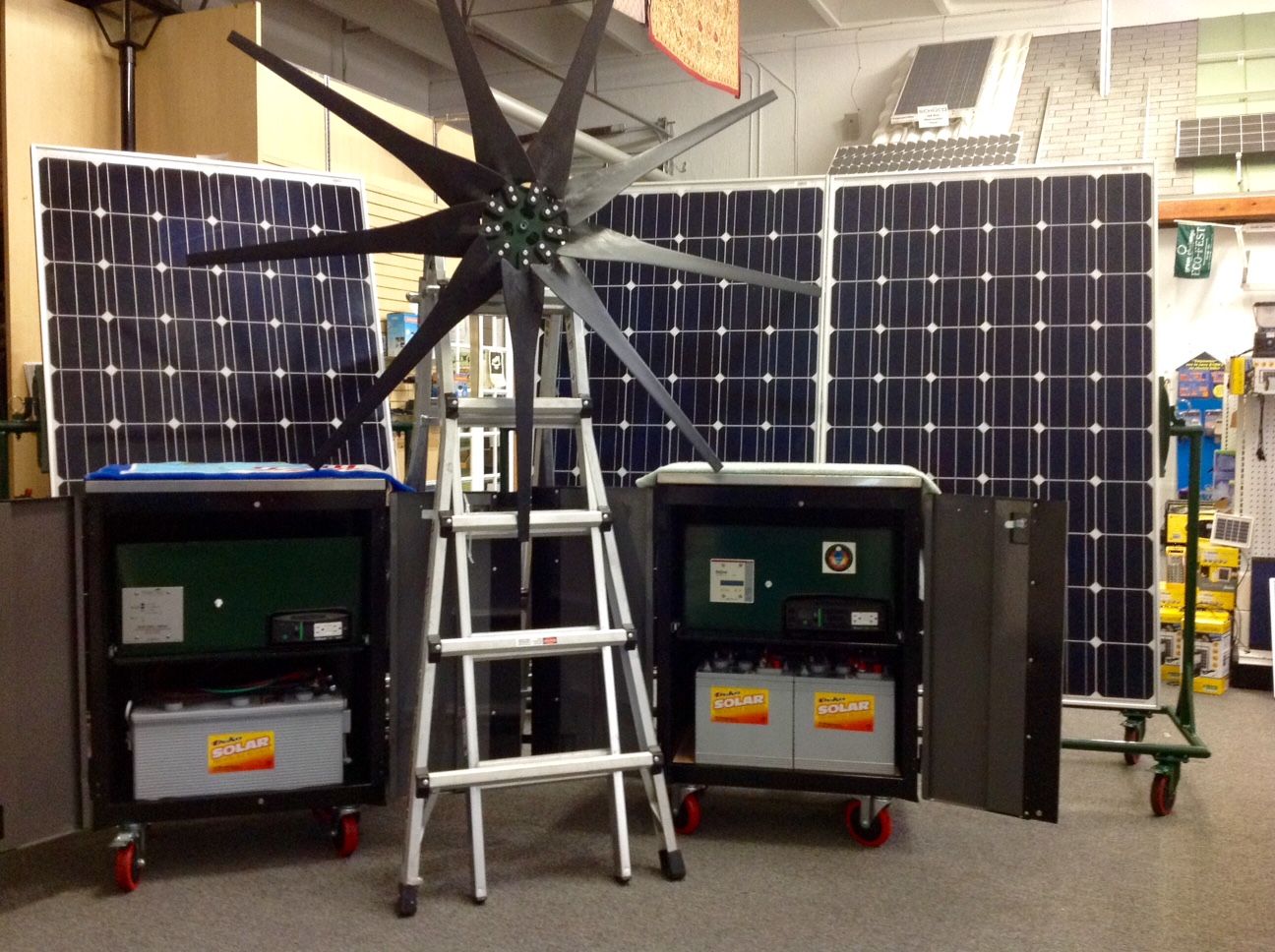 Having completely transitioned to Odoo, Wes says "The structure of Odoo is what is amazing." Wes had worked with software that didn't have the API structure that Odoo has, and really appreciates how easy it is to switch between modules. He says, "Odoo's API is so simple, someone added a Lunch list - it's that simple - you just add it and it's allowed!" Wes had come from using closed software systems, and then getting concerned about what they had installed, he described the way modules connected together as "really ugly". To Wes, the backbone of Odoo being the API structure is incredible. Odoo has really improved the manufacturing side of their company: when something gets sold, their manufacturing group gets that information immediately to build it or kit it. According to Wes, "It's been a tremendous force multiplier." Wes will soon relaunch MW&S' website, and believes once that happens Odoo will save the company $30,000 a year. "I am all about creating efficiencies, so trying to figure out how I can turn something from ten steps and get it down to nine, I enjoy that." says Wes. With Odoo he can do so much more using so much less.
Powering and Empowering
Doing more seems to be all that Missouri Wind and Solar does. The headquarters is a five acre facility with mismatched buildings they've added as the company has grown over the years. On the land they have a wind tunnel that Jeff built to test out the turbines. Jeff had bought a swamp boat and with that he built a wind tunnel, and then they were off to the races.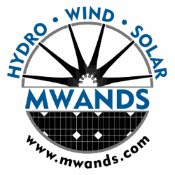 Missouri Wind and Solar has pretty incredible clients worldwide using their turbines. They supplied wind turbines to an orphanage in Jamaica. An elementary school in Vietnam is using their turbines. After Puerto Rico was hit with a devastating hurricane, Missouri Wind and Solar came in to do a lot of work with their energy systems. They have sold turbines to the US army, and now their wind turbines are powering a remote radio station in Alaska. They had signed up to be a federal supplier, and amongst all of the energy companies bidding, Missouri Wind and Solar won the bid! While the Army contract was a large federal government contract, almost all Missouri Wind and Solar's clients are do-it-yourself folks. Missouri Wind and Solar is devoted to working with small-scale alternative energy projects.

They also regularly host workshops. Fifteen of their clients came in to see the turbines. In order to see the wind tunnel Jeff created, individuals also have to sign a release when they get to MW&S' headquarters. Wes says they often have professors from different schools and universities come in to take workshops. Jeff also has loads of educational videos on his YouTube Channel.


​
​
"The structure of Odoo is what is amazing... It's a tremendous force multiplier"

Wes Shank, Vice President of Missouri Wind and Solar

A Bright Future
Considering all of the work they are doing at Missouri Wind and Solar, it's no wonder they need incredibly efficient software. Odoo gives Wes the security that his software can grow with his company, no matter the size or if they branch out to new locations. He says, "That's almost a non-event with Odoo… As we have become an international company - we can do that. We can make that happen without any trouble at all." Now that Missouri Wind and Solar is running as efficiently as their energy resources, their future is looking brighter and brighter.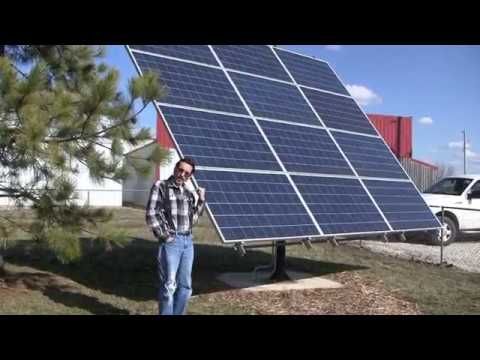 ​
---
About Missouri Wind and Solar ​

Missouri Wind and Solar, LLC, has brought a variety of renewable and alternative energy sources to environmentally conscious do-it-yourselfers since 2007.
Currently a major Midwestern retailer of small and micro wind turbines, Missouri Wind and Solar also offers a range of off-grid energy products including solar panels and heating units, energy-efficient appliances, batteries, alternators, and generators.

Furthermore, with DIY wind and solar energy enthusiasts in mind, Missouri Wind and Solar facilitates the construction and installation of custom-built power sources by offering wind turbine kits, interchangeable solar panel accessories, part upgrades, and voltage and amperage meters to measure power input and output.

Learn more at https://mwands.com/​​​