Royal Botania Corporation
Royal Botania Corporation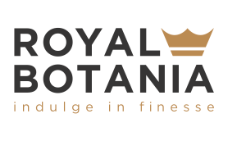 执行者

995 Market St. 2nd Floor
San Francisco, CA 94103
美国
Kris Van Puyvelde and Frank Boschman first met at university in Antwerp Belgium while studying to become engineers. Many years later in 1992, they met up again, each wanting to start their own business. Together they wanted to start importing teak outdoor furniture from Indonesia; however, they quickly discovered that the products were of poor quality and were manufactured only in a colonial style.
Undeterred, they decided that they could create better designs and improve the quality of the furniture. Within days the company was formed and named Royal Botania, an allusion to both the natural beauty of lush botanical gardens and the matching supreme "royal class" furniture they were about to create.

Initially the focus of Royal Botania was to fuse superb quality and refreshing designs made out of teak wood. Quickly the company became internationally synonymous for luxurious quality and design. The reputation and brand name gained worldwide recognition. This success led to new outdoor furniture collections being designed as well as to the launch of outdoor lighting and bathroom furniture lines. The team expanded and soon introduced lines made of new materials such as stainless steel, aluminum and synthetic fibers.

25 years later, Royal Botania employs over 800 people worldwide, with over 50 located at the head office situated in Antwerp, Belgium. There is also a 100,000m3 large warehouse that stores all of the products before they are carefully sent out to many happy customers worldwide.

Over the years, Royal Botania has earned an acclaimed reputation for creating the most refined, diverse choice of outdoor collections in the world. The individual ranges use a wide selection of different materials, as well as being designed and manufactured to offer a perfect blend of precision and functionality. Our company goal is to meet the individual needs of our customers.