"A few big successes compensate for dozens and dozens of things that didn't work."
Jeff Bezos, CEO of Amazon
That's just one of the things Bezos said as he described making billions of dollars worth of failures in a recent interview. You might be wondering how Bezos, the head of an ecommerce giant, can openly admit to losing such a large amount of money. 
I blame Hollywood!

Ever since flight director of Apollo 13 Gene Kranz (played by Hollywood's Ed Harris) uttered the famous words "Failure is not an option" in the 1995 movie, that phrase has been used countless times, undoubtedly in countless sales meetings and motivational speeches. In an increasingly dog eat dog world where "Greed is good" (a young Michael Douglas as Gordon Gekko in 1987's Wall Street), the negative image of failure has really crystallized.
We are now conditioned to hate failure and prize success.

But when it comes to business, failure can be beneficial - the key is the aftermath.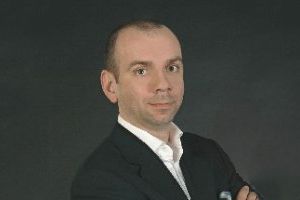 I spoke to Odoo user Milan Orendac who now runs electronic cigarette company Ritchy from Prague. One of our functional consultants pointed me in Milan's direction when I said I wanted to interview a friendly, entrepreneur about his experiences. Milan told me the biggest failure he experienced was working with a company that spent three long years trying to build their own ERP system and ERP software from scratch. They thought they needed to have their own applications and hired a bunch of programmers. After a lot of time and money wasted, the company realized rather than trying to create a whole custom-made ERP to meet their needs, it would be so much better to adjust their procedures to fit within an existing system. That would make ERP implementation a lot smoother. So, the custom-made ERP project ultimately failed. But by accepting this failure and making a radical change in the opposite direction, Milan says the company "stopped wasting money on programmers, complete changes, lost data and, at the end of the day, lost business opportunities." And after picking themselves up and dusting themselves off, there's no arguing with the benefits experienced by the company:
Delivery lead times for the product to the client cut by 50%
Monthly closing time slashed from 1 week to 2 days
Admin headcount reduced by 25%
Giving his final thoughts on the failure, Milan said: "This was simply the scenario we had to go through to find out that we didn't need to reinvent the wheel".
Preparing to chat to Milan got me thinking -
what is a failure?
It's really just a mistake or series of mistakes. These mistakes come in all shapes and sizes. And in the business world these don't have to mean bankruptcy, disgrace, the end of your company. 
It's how you deal with failure that counts. 
Firstly, know when to give up - sometimes the more time you spend trying to get something right, the less you actually achieve.
Learn from it, adapt, analyze what went wrong and use the findings as valuable data so you can plug any gaps. Let it be a lesson that can help you with future plans.
Don't be afraid to fail. Fear of failure is your enemy. If you're scared, it'll stifle creativity and prevent you taking risks - some of which may pay off big time and help your business reach the next level. For Bezos, there's Amazon Prime and Amazon Kindle amongst other wins.
You can even turn failure into success.  

Remember that other famous saying? Fortune favours the brave!
Wanna know about adapting your company and operations to shifts in the business landscape? Maybe you can even avoid some mistakes. Check out our blog post on change management.
Subscribe to our HR & Productivity blog.
Get the latest blog posts directly into your inbox.