Tìm kiếm Dịch vụ?
Liên hệ một cộng sự
White Code Ltd.
Ready

Partner International House 142 Cromwell Road, Kensington - SW7 4EF
London
United Kingdom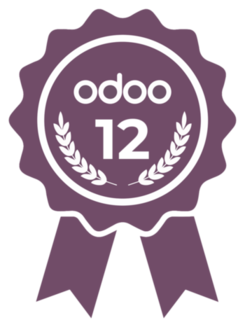 White-Code Information Technology
WHITE-CODE proudly announce being nominated one of 18 companies as best Odoo partners from 1,200 partner worldwide, and we will be competing on the 3rd of November in San Francisco in the Awards Ceremony to choose the best partner for each region, we are one of the 3 nominees from the MENA region and the only from Egypt. 

https://www.odoo.com/blog/odoo-news-5/post/announcing-the-nominees-for-the-2019-odoo-awards-555
WCIT (White-Code Information Technology) is an Odoo Certified Silver Partner in U.K & Egypt. We are a Software Development Agency established back in Feb, 2002 based in London, UK with back offices in Egypt, India & Dubai. We are  so we guarantee full knowledge & control over the Odoo Ecosystem. Most of our team are Canadians & British, so they have no problem with Visa in case of traveling for consultation meetings or training.
We work with organizations of different sizes to address business challenges from organizational growth and operational transformation to cost management and market differentiation. Intelligent use of IT services is often the key to the long-term development and success, and our objective is to help you increase efficiency,productivity, making faster decisions based on real time information and ultimately deliver increased profitability. White-Code served over 450 customer & more than 250 projects in USA, Canada, Europe, Egypt, UK, MENA Region, Australia, K.S.A & U.A.E.​

Transferring our 18 years of experience into your employment, we certainly feel would guarantee widespread success. We master thinking outside the box using inventive techniques and strategic methods. We are outsourcing professionals and several companies depends on outsourcing their projects to me for years now. 
Odoo Certified Silver Partner Links:
Odoo Partnership UK:        https://www.odoo.com/partners/white-code-ltd-2078673?country_id=222

Odoo Partnership Egypt:    https://www.odoo.com/partners/white-code-2019135?country_id=64
Services We Provide:
Odoo ERP/CRM Services:
System Consultation & Training

System Development & Customization 

System Implementation & Deployment

System Upgrades and Integrations

System Gap analysis

System Migration
Web & Mobile Applications:
Mobile Applications Development

UI/UX Concept Design

Website Design & Development

E-Commerce Websites

VR/AR (Virtual & Augmented Reality)
Digital Design Services:
Digital Design

Online Marketing
Thank you and looking forward working with you.
Serag Ahmed
GM - CTO


References Armor Concepts LLC (copy)
WHO IS ARMOR CONCEPTS?
We don't sell doors. Since 2004, we have created the world's most effective door security and repair solutions. In other words, we make your existing doors more secure

Door Armor, is a patented door security device system that reinforces the weak points on your existing doors. Our solutions are police tested & recommended and can be installed yourself, using only a drill, in under 30 minutes (you don't need to remove your door) Tredco Mobility (copy)
Tredco For Engineering Industries is the market leader of polyurethane industries in Egypt since 1985.
OUR GROUP OF FACTORIES HAS EXPLORED DIVERSIFIED BUSINESS LINES THROUGHOUT HISTORY, WITH SIGNIFICANT PRESENCE IN DIFFERENT MARKETS AND ALWAYS SUCCEEDING IN DELIVERING ABOVE AND BEYOND OUR CUSTOMER'S EXPECTATIONS