1 Corporate Dr
Cranbury, NJ 08512-3635
Hợp chủng quốc Hoa Kỳ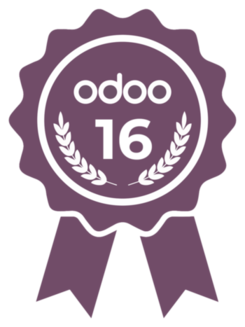 About Partner

​
In business since 1996, Comstar has extensive experience in delivering Software and Networking Solutions worldwide. With a presence in North America, Europe, and Asia we are uniquely positioned to provide high-value solutions and exceptional customer service and support.
Expertise
- Our differentiator is our ability to understand and listen to customers.
- We are experts in ERP, Mobile, Cloud, Web, and Software services.
- Our passionate experts create innovative solutions for your business.
- We have built a mobile off-line capability to augment Odoo Sales & Field Service modules.
Mission & Value
Comstar USA's mission is to deliver value to its customers by understanding their business, interpreting their needs, designing, engineering, and successfully implementing high-value solutions.
Our values include client and employee satisfaction, social and business responsibility, ongoing efforts to foster the development of a healthy and natural business environment, use of the industry's best practices to unleash the potential of our employees, remove communication barriers, and become trusted partners of our clients.
 Services
We develop, implement, and re-engineer cloud-based ERP solutions best suited to your small and medium enterprises. Our dedicated team of developers, designers, architects, project managers, and strategists help businesses identify the barriers to growth, analyze gaps in their operations, and design digital blueprints by studying your processes in depth to deliver seamless running systems.

Odoo Consulting
Odoo Implementation

Odoo Integration

Odoo
Migration Services
Odoo Customization

Odoo Training
Odoo Support Services
Odoo Offline Mobile App
 Industries
If you want to stay ahead of your industry, now is the time to digitalize your organization. No matter which industry you belong to, Comstar USA is ready to take the challenge.

Water Purification

Project                                
Purchase
Point of Sale   
Field Service
Human Resources
Inventory 
Manufacturing
Marketing

Crypto Industry

Project
Purchasing
Accounting
Consolidation
Invoicing
Sales
Expenses
Website
Fabrication Industry

Project
Purchase
Inventory
Manufacturing
PLM
CRM
Shipping Integrations (UPS/FedEx)
Field Service
Social Marketing
eCommerce

E-Commerce Industry

Purchase
Point of Sale
Inventory
Accounting
eCommerce
Website
Sales
Invoicing
Events
| | |
| --- | --- |
| Retail Industry | Manufacturing Industry |
Videos

Odoo Implementation by Comstar USA for Pronto, Q-Commerce Company

 Awards & Certifications
 Connect
Các tham chiếu