Name of Implementation Partner: ERP Cloud LLC
Country: US, Lebanon, Dubai
Number of Odoo Users: 15
Name of Company: Liban Fibre
Industry: Manufacturing (Home Linen - Pillows, Quilts, etc.)
Country: Lebanon

Company Size: 70 Employees
Services Offered: Manufacturing, Inventory, Sales, Accounting, Invoicing
Clear Winner

When respected Solution Architect, Ali Atwi, starts talking about business management - you listen.
A foundational member of the world-renowned company, ERP Cloud, Ali is no stranger to the various routes companies must take in order to even think about being successful. One of the most surefire ways that a business can accomplish optimal efficiency and increase productivity is through a properly managed ERP platform. That's precisely why Ali routinely relies on Odoo for every project (and client) he works with.
While his first introduction to Odoo was back in 2012, it wasn't until 2015 that Ali, and his peers at ERP Cloud, realized just how beneficial and useful Odoo's unbeatable ERP software could be for growing businesses. At that time, members of ERP Cloud were testing out various ERP solutions to see which offered the best array of user-friendly features, options, and functionality. It didn't take long for Ali and his colleagues to see that Odoo is, by far, the best ERP platform for a number of different reasons.
"We like how it was open-source and there were modules for everything," Ali explained. "For the business owner, it's like a dream. This is what every business owner wants!"
Ali went on to elaborate that he'd often encounter clients who recognized their tremendous potential to grow, but all that momentum was regularly stopped in its tracks by incompatible software issues and/or exorbitant fees for unreliable services. These, as you can imagine, only limit the aspirations of these growing companies.
The converse is true with Odoo, however. Odoo provides these same businesses with a newfound motivation and unreal opportunity to dream as big as they want! These companies can, quite literally, think of anything and Odoo will be there to help them accomplish that goal in a quick and efficient manner. That's what the owner of ERP Cloud realized, so he started investing in the software right away.
The ERP Cloud team, including Ali, have been to numerous Odoo events, conferences, and training sessions in various countries, and the relationship between the two has only strengthened over time. When asked what motivates Ali to continuously use Odoo with his clients, he confidently replied, "If I can accomplish something like this for one client, I want to share this experience with as many businesses as possible."
Ali is constantly looking ahead and focusing on different markets. A strong believer in globalization, Ali thinks that, with the right mindset, you can adequately provide all kinds of services between numerous countries, which is another aspect of Odoo that Ali admires a great deal.
"You can have a development team in one country, a sales team in another, and a support team in a third. You don't have to be restricted to one area," he explained.
When it comes to taking on projects, Ali likes to think differently. He likes to look at all the opportunities first, then he places all of his focus in the right place, without blindly committing to the first one that comes along. Ali operates with a high-level of diligence and efficiency, much like Odoo. He knows exactly how to solve any client's pain points, and has the innate ability to enhance any business model in countless new ways.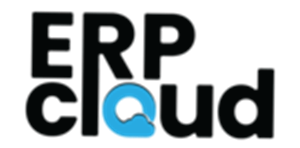 Friendly Recommendation

A while back, Ali was working on a project, in which he planned to use Odoo to solve many internal issues that the company was dealing with. However, this same company also enlisted the help of a logistics consultant team. They figured this type of team could help them improve the software they already had. But, when they arrived, and Ali showed them Odoo's unbelievable flexibility and functionality, they were stunned.
It was the first time they had worked with an ERP that was so easy to customize. Every other company they helped in the past had different, confusing software that made basic functions and changes in processes a time-consuming headache. But, all of those roadblocks and bottlenecks disappeared the second they started using Odoo to manage their business.
Because of this past interaction, Ali was recommended to offer his helpful services to another company suffering from similar problems. Liban Fibre, a Lebanese linen manufacturing company, was dealing with a slurry of issues surrounding their manufacturing processes and overall operation management.
"As soon as the owners started seeing the benefit of Odoo, we moved them from a Windows-based application to a mobile/web application - a developed application," Ali said.
"The owner travels a lot, and this helps him maintain control of everything. No matter where he is," explained Ali. Also, thanks to Odoo, Liban Fibre has been able to improve their inventory management, manufacturing (and sales) processes, in addition to putting validation checkpoints where they needed it most.
For example, with Odoo, Ali was able to help the fine people over at Liban Fibre ensure that no one could create an invoice without the approval of the owner, and other things of this nature. Sure, they didn't have a mountain of invoices to deal with, but they are wholesalers. And now, the owner can see the margin before issuing any invoice, which saves a lot of time and helps avoid any unnecessary problems.
Odoo helps the owner of Liban Fibre see (and control) every aspect of his business from anywhere in the world. Before, he was unable to fully see what was going on with his company. This new awareness and control optimized his once problematic business, and has helped Liban Fibre grow in new, innovative ways.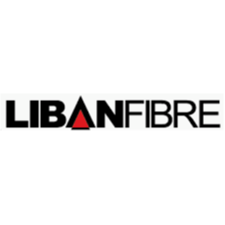 Linen: Harder Than It Looks
Some may assume that linen manufacturing isn't very complex, but they'd be sorely mistaken. It's actually quite a detailed process that can easily get out of hand, especially without proper data management and inventory control. But, once Ali arrived with Odoo by his side, they were able to save this hardworking company from a myriad of problems.
One of the first (and most important) fixes that Ali made was changing the unit of measure Liban Fibre was using in its warehouses. He changed it from meter to square meter. This was a major move in the right direction because, when you work with fabric, you measure out the material, so you know how much is being used for each finished product. But, by changing it to square meters, you are able to quickly spot any loss in raw materials with 100% accuracy.
Before Ali stepped into the picture, there wasn't much of a manufacturing process at Liban Fibre. The owner would simply buy raw materials and use them to produce finished goods. Then, from time to time, he'd reduce the amount of raw material from his system, but this was never done on the product level. This led to a number of operational and inventory issues.
But with Odoo, he now knows exactly how much raw material there is at any given time, as well as how much of it is being transferred into his processing production unit. He's also able to quickly examine, analyze, and control how many finished goods are being completed. This wealth of in-depth information and analytics is just as easily accessible for each sub-warehouse that Liban Fibre has in their operation.
Nothing But Positives

The implementation process with Liban Fibre was fairly standard, but the wave of positive changes that Ali was able to incorporate into their business model was absolutely remarkable. The level of automation Ali brought to this once-fledgling business was game-changing, to say the very least.
Now, with Odoo streamlining their processes, whenever there's a Sales Order (that's Made-to-Order), the system automatically creates all the Manufacturing Orders that may be needed. But that's only one of the many ways Ali was able to guide Liban Fibre down the path to success.
The manufacturing process at Liban Fibre consists of 2 different phases. First, they have to manufacture the fiber (i.e. "stuffing material") that they place in various products, like a pillow, for example. After that, they use other raw materials to produce the pillow, itself.
Before Odoo, the software they were using to keep track of these vital warehouse moves was unreliable and difficult to understand. It was as if this third-party software was speaking an entirely different language, and hardly represented what was really going on the Liban Fibre warehouse floor. But Ali was able to work with Odoo to create a process that accurately reflected the actual moves that were taking place on the ground, which helped expedite every aspect of their workflow.
Ali has also implemented a number of Odoo's successful business modules while working with Liban Fibre. The successful linen manufacturing company now uses the HR module because they have a plethora of daily workers they need to keep track of, and these numbers change frequently.
Due to their unique staffing situation, there tends to be a decent amount of change with these daily workers every single month. Though they are meant to work on a daily basis, oftentimes, they don't show up. This results in a varying number of "Days Worked" per month. Implementing the HR app, however, saves the Liban Fibre team a ton of time with salary slips and whatnot.
Liban Fibre also works with the Accounting app, in addition to many other Odoo modules, to help their business run smoothly. The benefits they've gained from the Sales app, however, are truly incredible. With this specific Sales module, they can now see all margins, as well as monitor everything, and control various aspects of their business model from anywhere in the world. Thanks to Odoo, their entire sales process has been updated, and can be adequately managed - no matter what!
Continued Success...

Ever since Ali introduced Odoo to Liban Fibre, they have continued to rise through the ranks, and the levels of success they've been able to attain in such a short period of time has been nothing but impressive. As you know, Odoo is expertly designed to help companies grow, and Liban Fibre is no exception. Because of Ali's complete revamping of their internal processes with Odoo, Liban Fibre has been able to grow so much, they are now expanding their company to Dubai!
The team at Liban Fibre has realized that, even when they are working outside of their country, they are still able to quickly and accurately monitor every single detail of their business with ease, thanks to Odoo. Whenever they are discussing a deal with any client, they can instantly create a Sales Order, check prices, availability, and so much more all from their phone. This high level of remote access; the control they have over their company, has helped them achieve their once-unreachable goal of company expansion - with no signs of slowing down.
Currently, Ali and his comrades at ERP Cloud are using Odoo to help Liban Fibre enhance their online presence. In addition to that, they have recently finalized a connection to Amazon, and are working on completing a similar connection with Noon (a local Amazon-equivalent in Dubai).
In the meantime, Ali continues to work with members of the Liban Fibre team to improve their Odoo eCommerce website, and these connections to Amazon and Noon will help create a seamless integration between their website and any other eCommerce platform. And, frankly, Ali believes that Odoo is the only ERP built for such a task.
"If you need to work with multiple eCommerce platforms, Odoo is the best hub that can deal with all of these platforms," Ali explained. He went on to add that, "You just need a centralized system, where you can consolidate your inventory quantities and update everything from one place, and Odoo is the best platform to do all of this."
About ERP Cloud LLC
ERP Cloud is a leading Silver Partner in the US, Lebanon, and Dubai.
ERP Cloud, and Solution Architects (like Ali Atwi), provide customers with personalized, completely customizable implementations. They also offer in-depth training sessions to help familiarize clients with the wide range of possibilities that Odoo's user-friendly ERP is able to provide.
Learn more at erpxcloud.com/r/LTH