Шукаєте послуги?
Зв'яжіться з партнером в В'єтнам
Trobz
Gold

Партнер

119-121 Ung Van Khiem
Binh Thanh District
0 Ho Chi Minh City
В'єтнам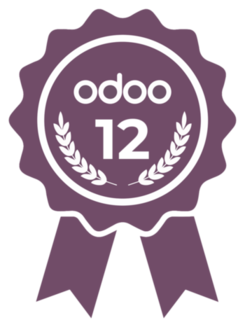 At A Glance
Trobz was founded in 2009 by a group of French & Vietnamese open-source ERP enthusiasts. We have started our long journey with Odoo since its very early versions a decade ago, when it was still known as OpenERP and for small companies.
Within a decade of working and evolving with Odoo, we have delivered almost 200+ Odoo projects of various sizes and industries in Europe, the Middle-East, and Vietnam. To date, Trobz is Odoo's leading Gold & Certified Partner in Vietnam.

What makes us unique
From off-shore products in Europe to the ones implemented in Vietnam, we collaborate with various clients and partners to create Odoo-based ERP solutions that extend the boundary of native Odoo. When working in and delivering large-scale Odoo projects, we want to prove one simple thing: It is wrong to think that Odoo is just a solution for small companies. Instead, it can really handle big projects and be a perfect replacement for SAP or Oracle ERP.
Year
2009
2013

Since 2018

Odoo version
V5
V7

V11+

Trobz headcount
2
20

60

Target market
Small companies (5-20 users)

Medium companies (50-200 users)


Large companies (1000+ users)

                       

We always position ourselves more as a strategic business partner than merely an Odoo integrator, meaning that we always stay side by side and have a shared vision with our customers on how we can work together to achieve their goals.
Our Approach to Successful Implementation
We favor iterative implementations and agile methodologies, with short implementation cycles. The purpose is to provide our customers with the benefit of a quick go-live and make it easier for them to ensure a smooth transition within their organization.
Our service is all-inclusive. Our team members can be found everywhere in the ERP development cycle: from tool and technology selection, requirement analysis, custom development, data migration, training, hosting, maintenance & support.
Our Great Team
We have a diverse & nice office with 70+ dedicated and talented members who speak well English, Vietnamese, French, and German. Most of them went through the successful delivery of Odoo projects in and outside Vietnam. Our team members are also among the first Odoo-certified consultants in the country.
Non-stop Contribution to Odoo Community
What we have been working on was not only projects for us but also a long list of contributions that we made for the Odoo community. Our security researchers have worked hard to further improve the security of Odoo and the Odoo Cloud platforms. And, until now, Trobz remains the #1 in the list of Odoo security contributors.
Посилання