Шукаєте послуги?
Зв'яжіться з партнером
GRUPO TREMING S.A. de C.V.
GRUPO TREMING S.A. de C.V.
Silver

Партнер Calle y Colonia La Mascota, 235A
San Salvador
Ель Сальвадор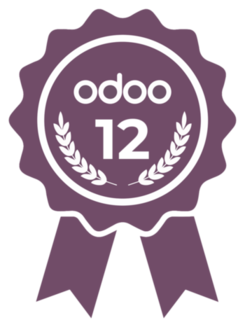 Grupo Treming is a consulting firm leader in the area of IT in Latin America, founded in 2010, with the sole purpose of consolidating a firm formed by highly experienced consultants, which allows us to offer solutions with a high degree of specialization through the effective integration of processes and technology applied to business.
Always following our conception of the relationship between client and consultant, we develop projects looking for the best environment with the client, making our work to speak for itself, without forgetting the goal and always giving the greatest of our experience.
We will always seek the deeper understanding of the client's business, goals, concerns and business realities and we firmly believe this will make us one of the most successful firms.
Vision
To be the best company in the region in technological solutions and contribute in this way to improve the experience of users who use technology.
Mission
To be a successful compliance company and have an extensive network of world-class consultants to meet the needs of our clients.
Values
Responsibility

Excellent People

Integrity

Management

Commitment

We dream big
Organizational Culture Treming
The most important thing in Grupo Treming is the people and corporate culture. Through meritocracy our collaborators can develop a career plan and grow within the company. The constant training and the variable remuneration that is associated to the results, allow the identification of all with the objectives that we draw. We focus on the integral development of our people.
Services offered by Grupo Treming for Latin America

Odoo ERP Implementation, Customization and Support

SAP ERP Implementation, Customization and Support

Development Web and Mobile applications to the measure

Consulting and implementing IoT and BigData

Trainings in: Odoo, SAP, Web, Android, iOS, IOT, BigData.
Референс