Шукаєте послуги?
Зв'яжіться з партнером в Китай
Шукаєте локального інтегратора?
Зв'яжіться з партнером
Gold

Партнери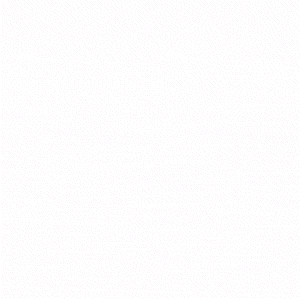 Falinwa Limited 法林瓦管理咨询(深圳)有限公司
Certified v12
Falinwa, located in Shenzhen, is an international consulting firm expert in Finance, ERP integration and Business Intelligence. We are Odoo Gold partner in China and Indonesia.

Our teams are experts in Odoo ERP processes, made solution for the management of all your department and develops all specific/made-to-measure ERP functions.

法林瓦是一家跨国咨询公司,提供专业的财务咨询、ERP集成和商业智能等服务,并在中国、法国和印尼设立分公司,其中印尼和中国都是Odoo金牌合作伙伴,也是Odoo社区协会会员。

我们的团队是Odoo ERP实施专家,为企业提供高效的、定制化的解决方案。 ...
29 посилання

Elico Corporation 上海寰享网络科技有限公司
Certified v12
Best Odoo Partner in 2018, 2016 and 2014 for Asia Pacific - Odoo Gold Partner and Odoo Training Center - Active Member of the Odoo Community Association.

Innovative actor in China, Hong-Kong and Singapore servicing well known international companies and local mid-sized businesses.

2018/2016/2014年度亚太地区最佳Odoo合作伙伴 - Odoo金牌合作伙伴及Odoo培训中心 - Odoo社区贡献成员

一家坐落于中国上海的Odoo咨询公司,主要服务面向中国本土,香港,新加坡等的国际化公司和本土各类大中型公司。自2010年起,寰享的中欧背景业务咨询顾问提供如下服务: ...
27 посилання

OS Consulting Group Limited
Certified v12
开源智造咨询有限公司(OSCG)是大中国地区(包括中国内地和港澳台地区)最大和最早的Odoo/OpenERP亚太金牌服务商。我们在上海、香港、印尼、墨西哥均设有分公司为当地的企业提供最贴身的服务。我们旨在提供全面和专业的企业管理方案,特别是Odoo/OpenERP系统在各类型企业中的集成和实施。
我们的目标是通过利用整合的IT系统和清晰的企业管理流程来帮助企业创造价值和实现可持续发展。为此,我们提供全方位的服务,包括:系统咨询、系统设计、分析、系统配置、系统定制,数据转移、培训、技术支持和维护。
20 посилання