Шукаєте послуги?
Зв'яжіться з партнером
Emipro
Silver

Партнер
4040 S 300 W
Salt Lake City, 84107
Сполучені Штати
sales.usa@emiprotechnologies.com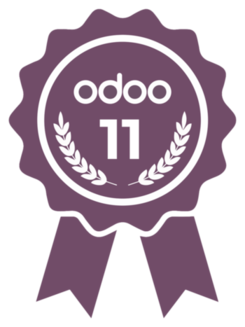 Emipro has been providing a wide range of business solutions in the domain of ERP & eCommerce. We take pride in serving 1000s of contented customers across the globe with strong roots in the US and Europe. Being a Certified Odoo Gold Partner in the United States as well as India, we bring our rich professional experience and unrivaled technical competence to help our customers obtain efficient and cost-effective business solutions in Odoo. With our team of 50+ Odoo Experts and highly experienced business analysts, we serve our customers which are companies of all sizes, ranging from start-ups to large enterprises. 
Our ERP Services:
Business Need Analysis & GAP Analysis

ERP Migration

Odoo Consultancy

Odoo Implementation & Customization

Odoo Training & Support

Odoo Website & eCommerce Development

Odoo Integration (Marketplaces, eCommerce platforms, Shipping Carriers, Payment Gateways etc.)

Our Achievements:
Reach Us:
Website: www.emiprotechnologies.com
Email: sales.usa@emiprotechnologies.com
Skype: emiprotech

Посилання