Headquarters: United States (Poway, CA)
Employees: 39
Industry: Manufacturing (Electrical Equipment)
Key Apps Implemented: Accounting, CRM, Inventory, Manufacturing, Sales
A Powerhouse in the Industry
When you're in the market for power conversion and storage equipment, a few key words should immediately spring to mind. Words such as "powerful", "efficient", and "reliable" conjure up images of giant, thundering machines storing many gigawatts of energy. Complexity increases when these machines need to seamlessly convert electricity from AC to DC and back again. Throw in "pioneering" and the company that takes the stage is EPC Power Corp. located in San Diego county California.

EPC Power leads a rather crowded space for industrial power conversion. Like their competitors, EPC's products, from power modules to cabinet systems, provide the usual applications such as DC to DC conversion. Where they stand out is by offering additional services such as distributed generation, solar storage, and even automotive inverters that rival a certain musky electric car manufacturer's!
To put it simply, EPC's products are unlike anything else on the market today. In fact, their engineers have managed to harness the power of the old gods to create 500 kilowatt conversion modules that are both rack-mountable and occupy less than 12 cubic feet (just over a third of a cubic meter)! This technical wizardry and knowhow is complemented by Odoo's suite of applications that EPC uses on a day-to-day basis.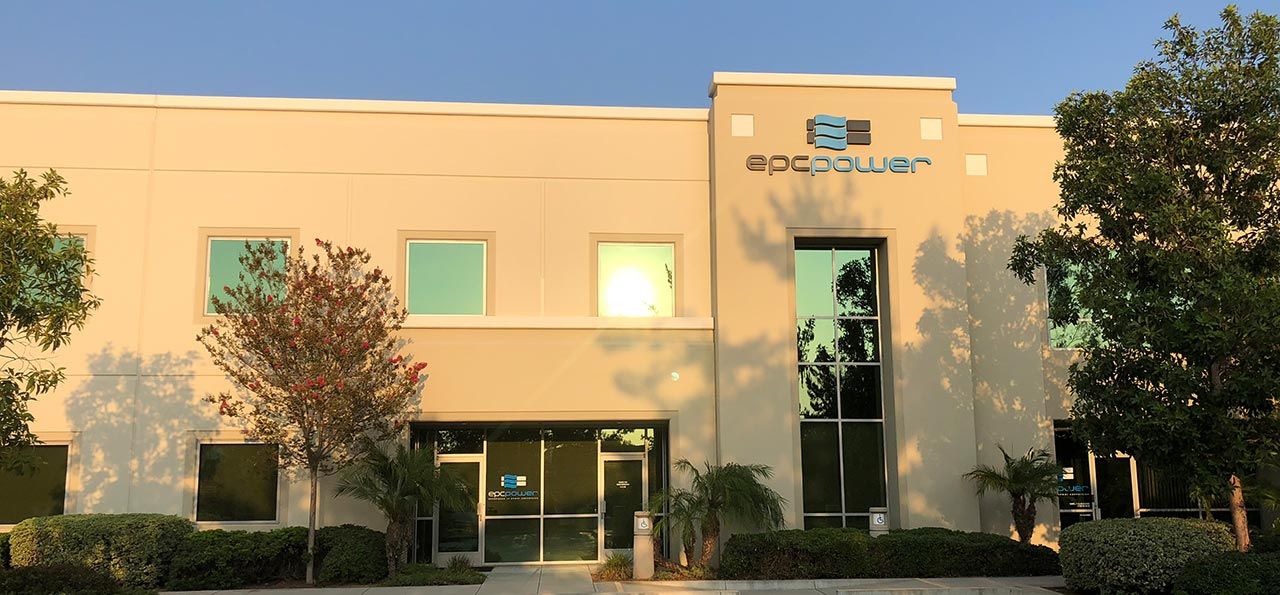 EPC Power's Headquarters in Poway, California
The Struggle to Integrate
It wasn't always this way, however. Indeed, it took some time for Bill Graham, the COO of EPC, to make the decision to switch to Odoo's enterprise resource planning software. In the mid 2000s, Graham had conducted his own research on ERP systems at a previous company he founded. He discovered a small, open source solution called OpenERP which would eventually become Odoo.
While Graham didn't implement OpenERP then, he kept it in the back of his mind knowing eventually the time and the business would be right for Odoo's modular approach. After joining EPC Power Corp., Graham knew it was a prime opportunity for Odoo to prove its mettle.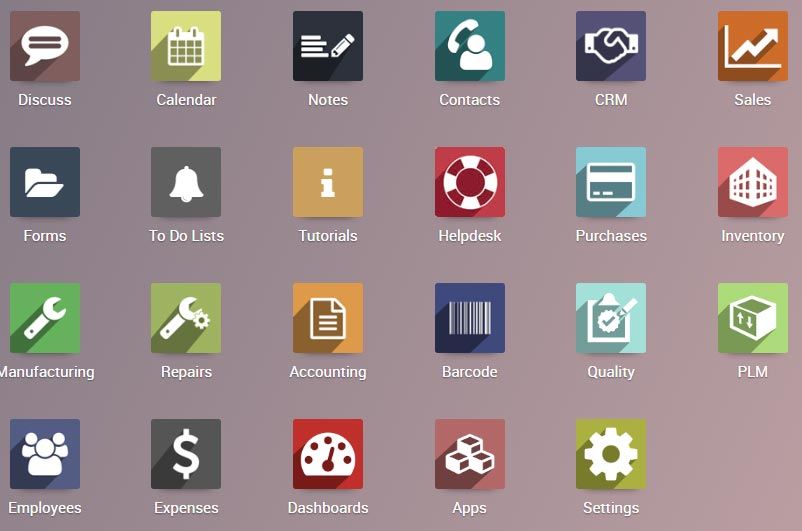 PC Power's dashboard featuring apps used
To manage the business, EPC Power started off with commonly used  applications such as QuickBooks and Excel. While this solution worked, it was complicated, unintegrated, and produced errors. For instance, keeping track of inventory on a spreadsheet, whether products get sold or stock is acquired, also required manually producing invoices for sales and purchases on QuickBooks.
This is a difficult and time consuming procedure requiring double the work. Should any step in the process be missed, small inaccuracies can quickly become mismatched data. Finding an error like this can cost the company time and money as correcting the miscalculation severely reduces the employee's forward productivity. Graham knew he had to find a simpler and integrated solution.
Having previously done some research, Graham already had Odoo in mind but thought to look into the larger, more well known solutions such as SAP. What he found with those systems was an outdated interface that was complicated, difficult to use, and not user-friendly. On top of that, it would prove to be too expensive for EPC, then a smaller company, to afford multiple users with many of the more expensive enterprise-class solutions.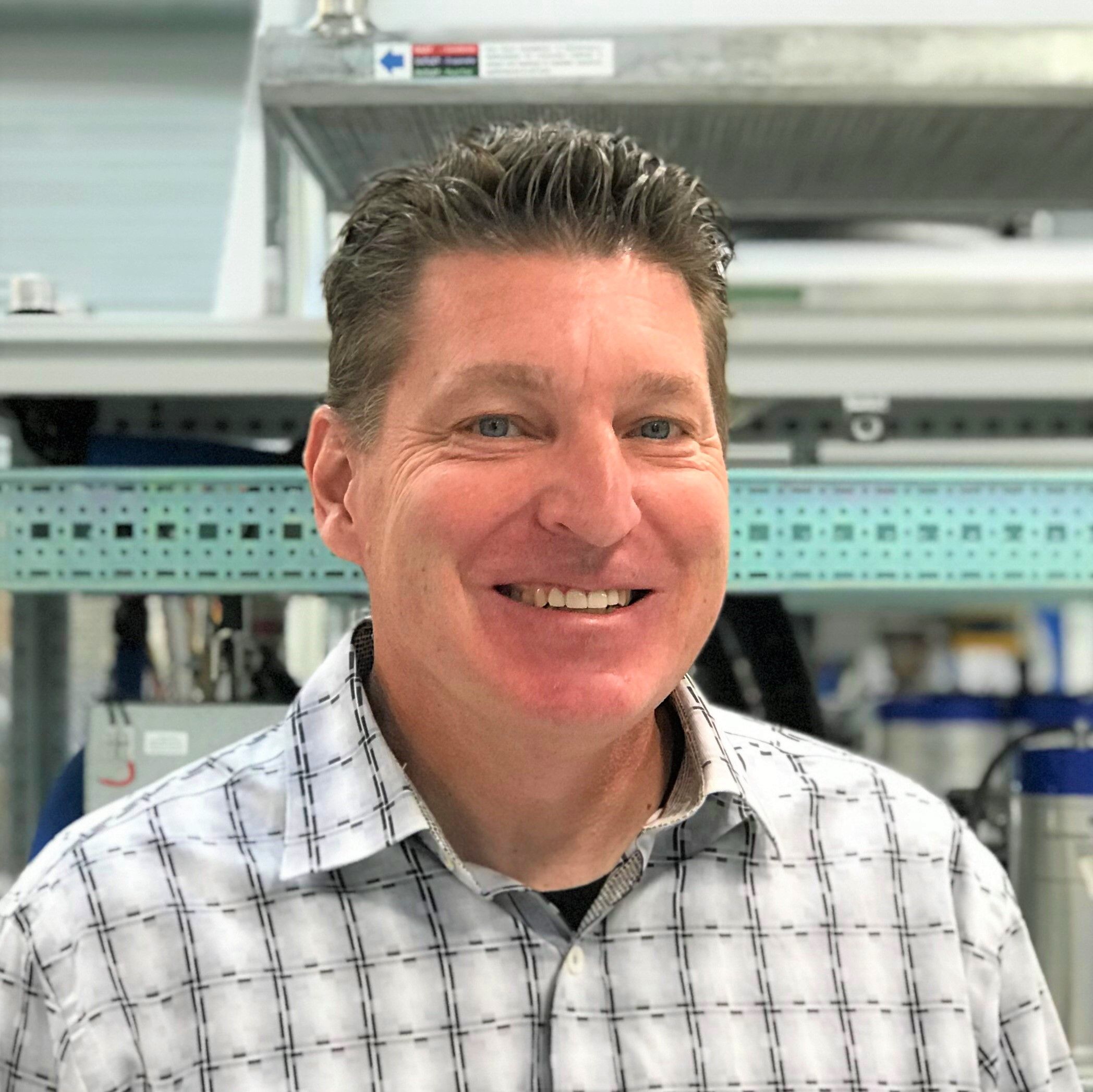 "We looked at the functionality and realized the underlying functional value, combined with the cost, made Odoo the right choice for us"

Bill Graham, COO of EPC Power Corp.
Odoo proved to be exactly what they sought by being scalable, integrated, and more cost-effective (balancing features, connectivity, and value). When asked if Odoo's price point was enough by itself to convince Graham to use it he responded by saying that was not the case. Indeed, Graham states that "while the price was competitive, it wasn't the only factor. We looked at the functionality and realized the underlying functional value, combined with the cost, made Odoo the right choice for us." EPC Power found itself at a crossroads in regards to its business. At this pivotal moment, it was time to bring on Emily Phan.
Emily Phan, Manufacturing Engineer for EPC Power, joined the team and quickly established herself as the leading force behind Odoo's implementation. Once EPC made the decision to go with Odoo, it was time to roll out the system company-wide. Using Odoo's Quickstart process, EPC's database was able to go live in February of 2018 and after six months became fully integrated with virtually all of their core operations.
EPC's use of Odoo is multifaceted and impacts many roles and workflows within the organization. Phan used a majority of Odoo applications right out of the box. Customizations, to perfectly fit EPC's unique business needs, came later in the form of field, menu, and report updates in Odoo Studio. Apps such as Inventory, Manufacturing, and Accounting are but a few of the tools that helped EPC grow out of their old spreadsheet methods. Managing inventory became a streamlined process, invoices were automatically generated, and the accounting features kept everyone in the company on the same page.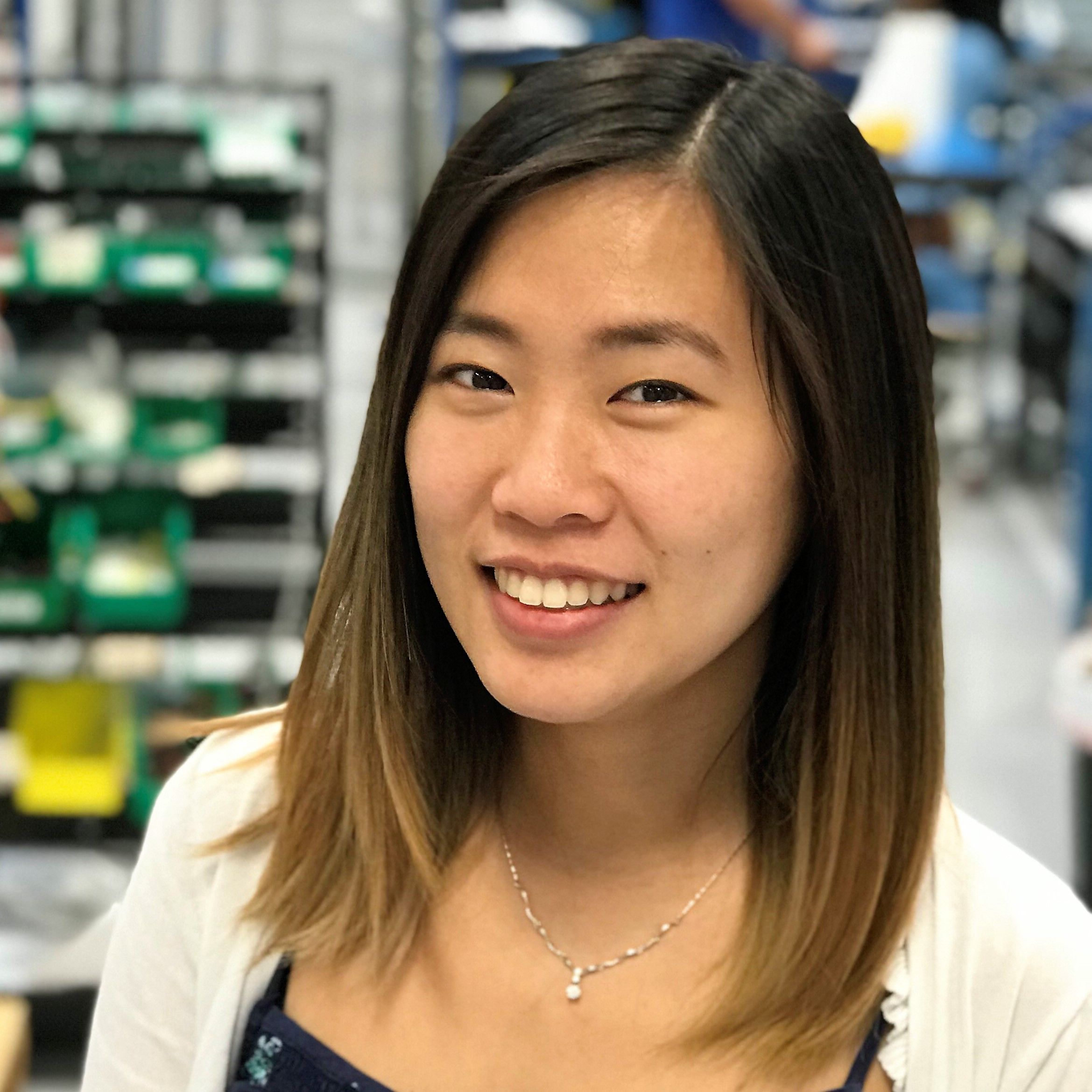 "[Our Business Analyst] helped a lot in bringing me up to speed with Odoo and answering the technical questions I had in the beginning."

Emily Phan, Manufacturing Engineer for EPC Power Corp.
According to Phan, making the switch to Odoo was a painless process but, as with switching to and integrating any new software, says there's a learning curve to getting used to Odoo. Thankfully, she was not alone in getting this system off the ground. When asked about their Odoo project manager and business analyst, Phan stated "Mateus helped a lot in bringing me up to speed with Odoo and answering the technical questions I had in the beginning." With EPC's success using Odoo, both Phan and Graham would recommend it to other companies.
The expertise EPC displays has caught the attention of larger manufacturers, such as Lockheed Martin, who use EPC Power's products in their own manufacturing processes. There is no doubt that EPC is a powerhouse in this industry. As EPC moves from Odoo version 11 to version 12 and beyond, they can be counted on to continue making epic products that are "stable, powerful, and smaller than you ever thought possible"!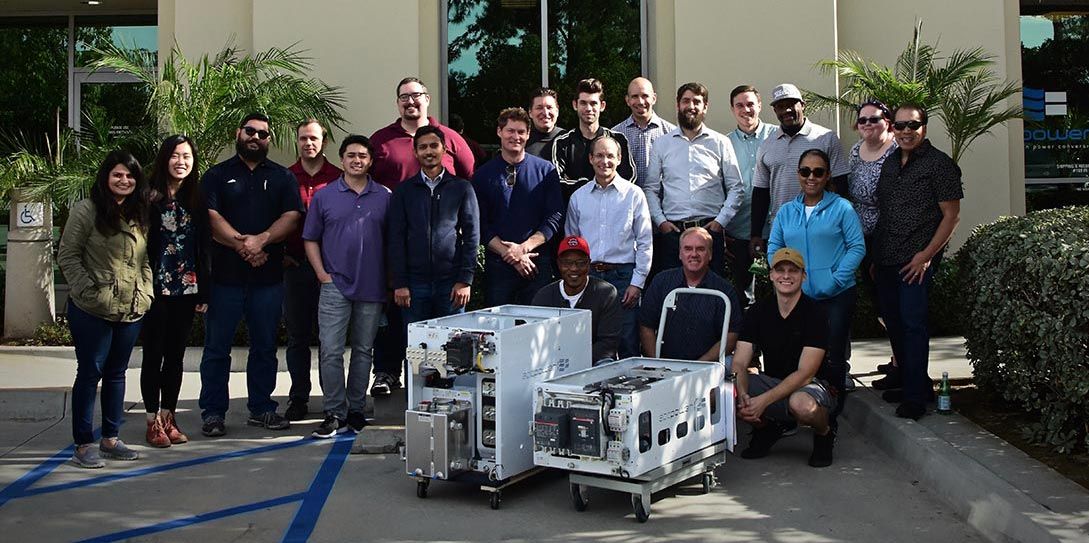 EPC Power Corp. posing with the newest members of the family
---
About EPC Power Corp.
Founded in 2010, EPC Power has developed a reputation for designing and manufacturing compact and efficient equipment ranging from grid forming bi-directional inverters to DC-DC converters and more. It offers microgrid LC modules, DC-DC modules, and grid connectors of DC sources. The company also provides heavy automotive drive inverters, integrated charging systems, and microgrid energy storage/industrial peak shaving systems. It offers its products for renewable, energy storage, heavy automotive, and microgrid application sectors.
Learn more at http://epcpower.com/