Hizmet mi arıyorsunuz?
İletişim kurun bir Partner ile
Simply Solved Accounting, Tax & Business Solutions
Simply Solved Accounting, Tax & Business Solutions
Ready

İş Ortağı Sheikh Zayed Road
Office M13, Al Makateeb Building, Al Quoz 3, Sheikh Zayed Road
116701 Dubai
Birleşik Arap Emirlikleri
haroon.juma@simplysolved.ae
Finans/Sigorta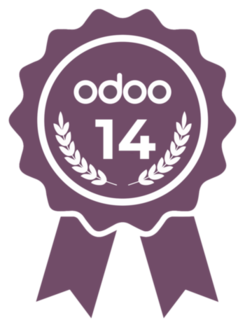 SimplySolved is an ISO 9001 & 27001 accredited quality-driven partner with wide-ranging industry and domain experience to advise and deliver the optimal solution for your business. Our approach is geared around delivering industry best practice processes coupled with deep technical skills to ensure your business realises the full potential of its Odoo investment.
We deliver our solutions with cost-effective pre-developed and tested value on adds including UAE FTA Tax Accounting and localised HR to ensure your ERP is fully compliant to the local Legislation.
We are more than an Odoo Implementor. As a back-office outsource partner we serve over 200+ clients with advisory and superior back-office services to cost-effectively operate key business processes inclusive of domain expertise, best practices, and platforms to support:
Accounting Services for superior IFRS & FTA compliant accounting & VAT services
VAT Services As a registered FTA Accredited Tax Agency
Audit and assurance services to provide credible financial statements to international and UAE standards.
HR & Payroll employee management and payroll services to reduce costs in managing your workforce. 
Marketing Services with digital marketing, SMS & Email platforms and campaign management.
If your business wants to improve its operations and drive growth, we can SimplySolve it for you
Referanslar

Al Khaleej Oil Trading
KOT is a distributor of oil products in KSA operating across the Kingdom selling through retailers and operating multiple warehousing operations and truck fleet.
The business sought to operate all business workflows in one platform for better control of operations and reporting.
Key to their business solution was a fully integrated, locally compliant (HRM & Accounting) ERP to support is end to end purchase, stock, warehouse, fleet and sales processes with real-time controls and performance management reporting.

Future Growth Holding
FG Holding is a main holding company of 5 separate business operations/legal entities in Saudi Arabia operating in several sectors including consulting, project services and trading operations
FG required one solution to control multiple business models s, companies with separate operational workflows with visibility of global operations and performance reporting with support for future requirements such as e-Commerce.

Gulf Diamond
Gulf Diamond is a distributor and trader of multiple stock/product lines and under wholesale and retail basis across KSA.
As a product trading business, control and reporting of stock and sales performance were key metrics to increase business growth.
GD required a solution that delivers full control and transparency on operations and product sales performance with real-time performance management dashboard.