Novobi
Gold

İş Ortağı

8920 Business Park Dr.
Suite 250
Austin, TX 78759
Amerika Birleşik Devletleri (A.B.D.)
BT/İletişim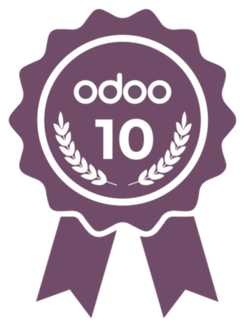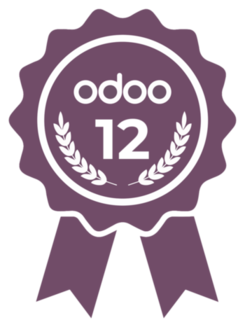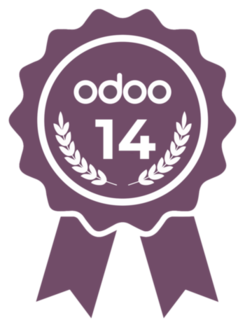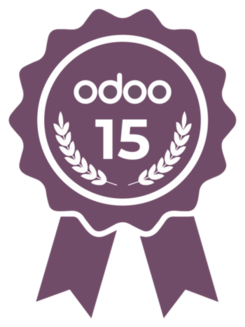 CMMI LEVEL III Certified
Est. 2008 | Austin (TX), San Francisco (CA), Seattle (WA), Salt Lake City (UT), Hochiminh City (Vietnam)
60+

 Team Members

2

CPAs (US-based & Odoo certified)

18

Odoo Certified Experts (6X requirement for Gold Partners)

100+

Odoo Projects


40+

Quickbooks & Sage Migrations


100%

Client Retention Rate in 2019 & 2020, over all: 98%

78%

Odoo Projects go live in 3-6 months


6

Average Years of Odoo Experience of top 10 Project Leads


0

Voluntary Turnover of Odoo Tech Leads in 5 years
Learn More About Us
10 Reasons To Work With Us
Testimonials
Selected Case Studies
Novobi is an IT consultancy and product development firm with experience delivering data-centric and mission-critical business solutions in the Retail and Manufacturing industries. Our staff have experience architecting and developing SAP solutions for Fortune 500 enterprises, managing AWS resources for global companies, and helping businesses make better decisions through advanced data analytics.
We have architected innovative Odoo systems that have powered: a retail company that sells on 20+ marketplaces and processes tens of thousands of orders daily; an aerospace company that manufacturers commercial launch vehicles; a 50+ year-old direct-to-consumer medical device company; an engineer-to-order machinery manufacturer and many more.
We are also a partner of Amazon Cloud (AWS), BigCommerce, and Shopify.
The Novobi Difference
 
By adopting a product focus and a proactive optimization of solutions, we are able to provide best-in-class retail & finance solutions that are accessible to SMEs, deployed in a faster timeframe, and scalable with Odoo's flexibility. We also deliver enterprise-segment skillset as well as specialties in emerging technologies to help SMEs execute a holistic industry 4.0 strategy.

Turnkey Solutions

Meticulously developed applications built upon native Odoo functionality available for rapid deployment.

Omni-channel retail management
Engineer to Order (ETO) solution

Service Solutions

U.S. based support and consultancy to ensure effective implementation and utilization of Odoo and Novobi-developed applications

Odoo implementation
US-hour Odoo support
Advanced hosting for Odoo (HIPAA, ITAR, high-availability architecture, etc.)

Enterprise-Segment Skillset

Our team has experience in SAP, ERP, and SAP eCommerce implementations for Fortune 500 companies. We build future-proof systems to prepare for scale while avoiding costly pitfalls.

Data Science & Cloud Skills

A world-class data science team to help build industry 4.0 business systems.

​AWS official partner to help with security, disaster recovery, scalability, system integrations, etc.​



Retail vertical solution

We realized that integrated retail systems are critical for competitiveness and solutions like those from SAP and Netsuite are inaccessible to SME retailers. The market needs an enterprise-class, turnkey solution that scales as a business grows. That's why we've spent thousands of hours developing solutions built on top of Odoo. We empower SMEs to compete in the digital era with an enterprise-quality suite of retail products that enables operational excellence in 6 key verticals:

| | | |
| --- | --- | --- |
| Procurement | Inventory Management | Fulfillment  |
| Supply chain management including vendor relationship tools, manufacturing, and engineering on demand. | Inventory and warehouse solutions to track and manage stock with smart functions for automation. | Shipping and fulfillment management tools with support for multiple warehouse operations. |
| Sales | CRM | Back Office |
| Comprehensive sales support including cross channel selling, POS, and subscription management all fully integrated with fulfillment and accounting. | Customer relationship management tools with a single database for customer records for support in marketing, customer care, and more. | A suite of back office tools for managing all essential workflows in accounting, payroll, human capital management, reporting, and BI. |
Standalone Products
Through the process of developing the omni-channel retail solution, we also packaged the following Odoo apps that can be deployed as standalone products for different industries
| | | |
| --- | --- | --- |
| Accounting | Payroll | Smart Inventory |
| We've made improvements to Odoo's accounting functionality for users transitioning from Quickbooks, Sage, Xero, etc. With increased automation and intuitive features, our accounting platform is North American-centric in accordance with U.S. GAAP standards. | Our comprehensive payroll solution is fully integrated with Odoo Accounting & HR applications featuring real time, automated multi-state tax, benefits, and withholding calculations.  | We provide an AI driven inventory platform which includes insights, intelligent replenishment alerts, and demand forecasting to provide optimizations for fast-growing businesses. The difference is intelligence to take the guesswork out of your inventory. |
Our Core Competencies

We've leveraged 3 core strengths and competencies to deliver our solutions and support clients:
1. Rigorous Processes
Novobi is CMMI-DEV Level 3 certified. The program was designed and administered by the Software Engineering Institute at Carnegie Mellon University to recognize process excellence in software development. Our process is based on Scrum (an Agile framework) with 1-2 week development cycles, this means our team functions like an extension of your team and you can expect to have new features on a weekly basis. 
Most of our projects are led by US-based managers certified in project management (PMP) or hold advanced degrees in Management of Information System (MIS) or Business Administration
2. Advanced Skills
Retail Experience: The Novobi team is experienced in managing retail operation as well as developing large-scale eCommerce and retail systems. 
Manufacturing Experience: We have delivered multiple manufacturing and Engineer-to-Order solutions in several verticals including medical device, machinery, consumer products, etc.
US Accounting: We have a team of CPAs with advanced degrees in accounting and decades of experience in both U.S. GAAP and international accounting standard (IFRS).
US Payroll: We have a certified payroll and HR professional to help you initialize payroll correctly and maintain compliance.
Enterprise Architecture: The Novobi team maintains architect-level certifications in SAP, Oracle, AWS and has built many large-scale solutions.  Novobi's founder helped architect the world's largest B2B system and took charge of the stability and performance of several eCommerce systems for global brands including Levi's, Aramark, Rack Room Shoes.
Data Analytics: Led by MBA + MS professionals and a P.h.D. data mining scientist, our analytics team can help you interpret data with dashboards and reports as well as consult on best practices for data mining and machine learning techniques.
Cloud DevOps, Security, and Infrastructure: We are an official AWS partner with certified professionals to help you with a highly automated CI/CD (continuous integration/delivery) process and run Odoo securely, reliably, and efficiently on optimized cloud infrastructure.
3. A High Performance Team
100% of the Novobi team is internal and we structure project teams based on specialty to optimize efficiency and solution quality. We also maintain a good balance between US and offshore resources in each project to ensure effective communication, US business hour support, and ROI optimization for our clients. However, entire of our success has been delivered by the unmatched grit and craftsmanship team we have carefully built for years.

Please visit our website www.novobi.com for more details. 
​
Customer References
| | |
| --- | --- |
| AuST Manufacturing | NTS Tire Supply |
| Barton Dynamics | FlowBelow |
Referanslar