Hizmet mi arıyorsunuz?
İletişim kurun bir Partner ile için Pakistan
Al-Khawarizmi Institute of Computer Science (KICS), UET Lahore
Al-Khawarizmi Institute of Computer Science (KICS), UET Lahore
Ready

İş Ortağı G.T., Main Market Rd, U.E.T. Housing Society, Lahore
Lahore
Pakistan
mohsin.yaseen@kics.edu.pk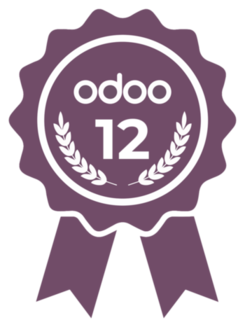 Al-Khwarizmi Institute of Computer Science (KICS) was established in August, 2002 at the University of Engineering & Technology Lahore (UET) for conducting research & development activities in the fields of Computer Science and Information Technology. It was envisioned as a public institute for advanced and high-quality applied research working in collaboration with industries and other academic institutions on national and international levels to bring about the IT revolution in Pakistan and help build a knowledge driven economy. We strive to gather capable and competent researchers at one platform and provide them with favourable and motivational environment for creating innovative technologies and products.
For more details please visit our website; https://kics.edu.pk/
KICS have 24 centers and Enterprise Software Solution Lab (ESSL) is one of them.
Enterprise Software Solution Lab (ESSL) – is a leader in its domain of providing services in Academic Management System, in KICS. Ever since its inception in 2002, it has evolved and taken centre stage in information and technology by providing ERP and Non-ERP solutions to the Government and Private educational sectors​. With the hands-on experience and domain expertise, we have handsomely completed 22 implementations (8 Public and 14 Private) in the Punjab, Pakistan. We excel at delivering business solutions outside Punjab to other University and Colleges too. What makes us distinctive is our ability to assist clients and meet challenges. We serve them to enrich their productivity by guaranteeing that their core business functions work faster, economical and better by providing them solutions in OPEN SOURCE. ESSL has proven its worth to many Universities by implementing Outcome-Based Education (OBE)​, Continuous Quality Improvement (CQI) and Bloom taxonomy in their LMS Systems. Many international conferences had been hosted where it's services and innovation has been admired.
For more details please visit our website;
​https://kics.edu.pk/essl/​
Referanslar