Ngwe Yi Pale Cement Co., Ltd.
Ngwe Yi Pale Cement Co., Ltd.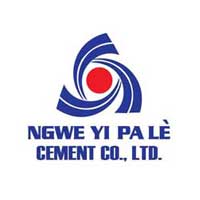 Uygulayan

170/B, Yarzathingyan 3rd Street 11 Qtr, Thingangyun Tsp.
Yuzana Tower, Shwegondine Junction,
000000 Yangon
Myanmar
thuyain@global-connect.asia
Ngwe Yi Pale (Group of Companies) was successfully formed on (3.3.2014) in Naung Cho, Shan State, Myanmar and with the approval of Myanmar Directorate of Investment and Company Administration. We manufacture and distribute products that are essential for building in modern architecture and developed nation and essential products in our daily life.

Our group now employs 3,030 employees in subsidiary companies (such as the Crown Cement & Concrete Factory, Sugar factory and Mining Factory) to perform in sales department, administration department, human resources department and accounting in operation.

We have partnered with Global Connect Asia Business Solution Company to create a lot of good results for our business, even though we have hired more skillful staffs to handle the various processes, but also to evaluate / simplify / streamline the systematic nature of human error.