Name of Company: Sciencix
Name of Implementation Partner: Steersman Company
Country: The United States (Minnesota & North Carolina)
Number of Odoo Users: 25 Active Users
Industry: Manufacturer and Distributor (HPLC & Mass Spectrometry products)
Company Size: 27 Employees
Odoo Apps Implemented: Odoo CRM, Odoo Sales, Odoo Purchase, Odoo Inventory, Odoo Barcode, Odoo Manufacturing, Odoo Accounting, Odoo Quality, Odoo Employees, Steersman Odoo PIM, Steersman Odoo Websites, Odoo Mass Email
The Customer's Always Right

Quality customer service is paramount if you want to succeed as a company. That's pretty much a no-brainer. If your clients are happy, and you keep them happy with reliable support and service, they'll become loyal customers, which is something every company strives for. However, not every business has the time (or capacity) to make customer service a top priority. And, if they don't adapt to incorporate this all-too-important aspect into their business model, they may never reach their full potential.
This mentality is shared by numerous companies across the globe, but few care more about their customers than Sciencix. Sciencix is a Minnesota-based manufacturer and distributor of scientific products (HPLC & Mass Spectrometry products). They care deeply about how their customers feel about them, their products, and their support. And, even with all of their early pain points, Sciencix would always go above and beyond to maintain their high level of quality customer service - no matter what. That's one of the key elements that makes Sciencix one of the leaders in their industry, after all. They just needed a more efficient way to run their business.
To get a bit more specific, Sciencix sells parts for HPLC & Mass Spectrometry instruments. They reverse engineer and manufacture their own products. Then, after a rigorous quality assurance process, they market these products directly (or through distributors). And, though they reside in the United States, they have customers in more than 100 countries throughout the globe that happily purchase products directly from their company. 
As noted, there are a lot of "moving parts" to this business model that they need to keep an eye on. This vital vigilance is necessary, but doesn't always leave their team with a lot of time to work on customer service, which is one of their highest priorities. That's when they realized it was time to rework how they managed their business. They loved working with Odoo, but needed help from a partner to create a more streamlined, customized, and automated process within Odoo that would increase their efficiency, and reward them with an adequate amount of time to work on their ongoing customer service efforts. 
They needed a partner to help them personalize their workflow, and create modules that would increase their overall efficiency as a company. That's when project lead, Jeremy Sacker, decided to start looking for a suitable partner that would be able to help Sciencix manage their workflow via customization.  Enter Steersman!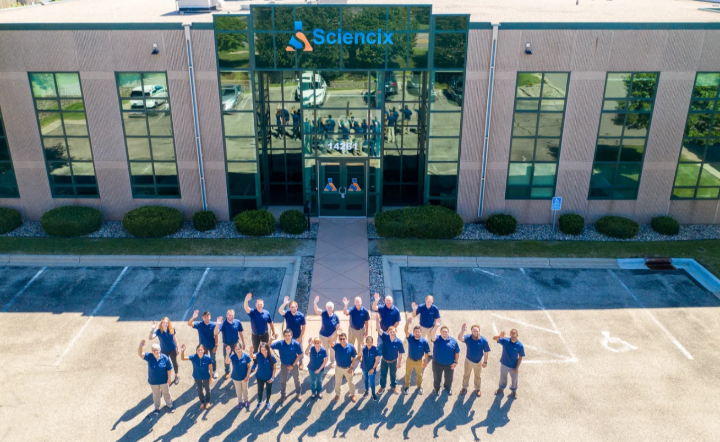 The Perfect Partnership

With over 2 decades of in-depth IT experience, Jeremy knows what to look for in a partner. He also knows what to look for in a management system, which is why he chose to work with Odoo in the first place. But it was this newfound need for customization within Odoo that motivated him to search for the ideal partner, with the proper know-how, to help them streamline their current business processes.
Having migrated over to Odoo SaaS a couple of years prior, Sciencix was extremely happy with the automation and ease that they were able to enjoy while running their business with Odoo. But, as their company grew, and their SKUs increased, they needed to find a quick and prompt solution to their pain points, and that solution needed to be US-based.
Jeremy had found plenty of international partners that were suitable, but he didn't want to work with a team that's halfway across the globe. Sometimes, they needed service or support relatively quickly, and that likely wouldn't be able to happen if they partnered with an international company.
Then, he called Andrey Kolesnikov over at Steersman, and told him all about Sciencix, and what they were hoping to achieve with a new partnership. Well, not only was Steersman more than capable of helping them implement any number of customizations, but they were US-based, and shared the same time zone. It was perfect! Jeremy admired the high level of service that Steersman was able to provide, in addition to how they support Odoo. It was an instant match. 
Following this fateful conversation, Jeremy went back to his team and recommended they fly out to Steersman's offices in Chicago for an in-person meeting to discuss things further. Subsequently, the Sciencix management team flew out to Chicago, where Andrey picked them up from the airport, and drove them to their offices roughly 15 minutes away. 
The group then spent the rest of the day learning about each other and working out all the details. "Steersman's systems knowledge, coupled with their business knowledge, enables them to quickly and efficiently solve any issues that we might have, which in turn saves us both time and resources," said Jeremy Sacker, project lead for Sciencix.

Craving Customization
During that meeting, as you can imagine, a lot of things were discussed. But, in the end, it all came down to Sciencix wanting more customization. Not only that, but they wanted these customizations to be done locally. And Steersman is able to deliver that with consistent excellence. That way, if there's ever a problem, Sciencix can call Steersman, and they'll instantly connect them with an engineer or functional expert to help them.
They were also tremendously impressed by Steersman's eCommerce functionality. Steersman developed their own eCommerce module from an original Odoo module, and their team is very proud of their custom creation. They have a plethora of unique add-ons, specifically for eCommerce, and it did nothing but win over the folks at Sciencix. Sciencix was instantly smitten with Steersman's quality of service, reachable support, eCommerce add-ons, and unbeatable ability to customize. And when we say "unbeatable" - we mean it. 
Currently, Steersman has 30,000 lines of code for customizations that they provide to all of their clients. Sharing them with all of their clients makes it easy to maintain, because they run them all in the same cluster, basically. But, in short, since Sciencix was coming from Odoo SaaS, customization was one of their core needs, and Steersman was able to provide them with tons of complex customizations that were personal to them.
Andrey and his team at Steersman worked with Sciencix to consolidate their data, and prepare them for personalized customizations that were going to increase their workflow efficiency exponentially. And, seeing as how the product catalog at Sciencix will only continue to grow, this sort of functionality and organization was crucial.
"If you're using Odoo and you have a lot of SKUs, you get much cleaner data with Steersman's solutions. Of all the systems I've used in my 25-year career, this is the most intuitive and easiest to train," said Sacker.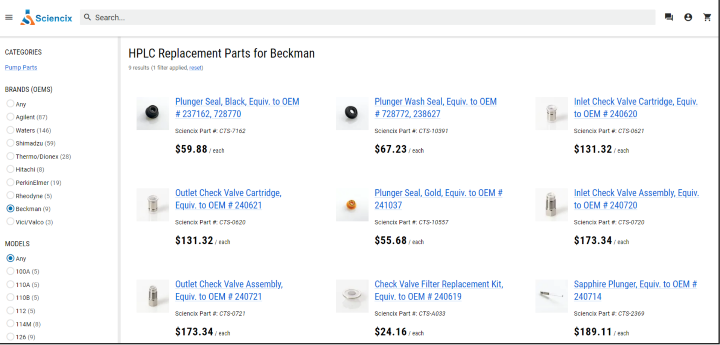 Shipping Struggles

As alluded to previously, Sciencix ships their products internationally to over 100 different countries, which can create its own category of issues and pain points. Especially when you consider the fact that Sciencix guarantees same-day shipping on all orders placed before 5 pm CST. 
Also, before Steersman, their system needed to generate several reports in order to prepare various orders for pickup. And, while the platform and tools were adequate when they started out, they quickly saw that this system lacked the scalability and customer support they needed as they started to expand.
It was at that time when they decided to merge their numerous, disconnected resource systems into one, single platform, which can seamlessly manage every facet of their business (inventory, sales, billing, shipping, analytics, etc.) in just a few clicks. And that was all made possible with Odoo's all-in-one business management software. Odoo's impressive suite of applications, in concert with Steersman's incredible ability to create client-centric customizations, helped Sciencix streamline their operations.
With these two forces (Steersman and Odoo), Sciencix was able to successfully integrate all sectors of their operations into one platform, which provided a better user experience for both the customers and employees. Steersman's custom eCommerce module integrated flawlessly with the entire ERP, as well, and offered up a high level of design and functionality that was needed to carry out a smooth operation. 
One of the ways Steersman helped with their shipping woes, was through a custom module they built specifically for shipping, which handles both international and domestic packages. By integrating with EasyPost, in place of ShipStation (their former delivery method), Steersman was able to streamline their entire shipping process.
With this improvement, all they need to enter is the "type" of package and what items are being shipped, then the system prints out the labels, which are compatible with all the top shipping companies in the world. This one change helped save them a significant amount of time. It allowed their team to quickly fulfill late-day orders, as well as streamline their same-day shipping operations, by eliminating all of the time-consuming redundancy from their previous process.
Obviously, there were other changes to Sciencix's business model that Steersman helped them fix and adapt for the future (i.e. their website, eCommerce module, etc.), but this is just one of the many examples of how quickly Andrey, and his team at Steersman, were able to help Sciencix enhance their overall workflow through customization.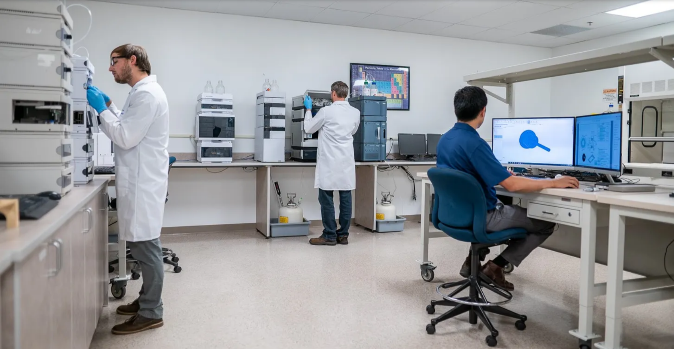 Instant Improvement

Since partnering with Steersman, Sciencix has enjoyed a seamless operation and an increase in overall efficiency, as a company. And it's all thanks to the tireless, customized efforts of Steersman and Odoo. 
Steersman's improvements, along with their ability to incorporate Sciencix's proprietary functionality into their new, fully-integrated eCommerce solution, provided them with a more intuitive interface, improved shipping times, and reduced costs.
About Steersman

Steersman is a Ready Partner in the US.

Steersman Company provides a range of business software applications, and complementary, specialized consulting services, to US businesses that make (or sell) physical products, and want to dominate the online space within their market niche. We help SMBs organize, manage, and optimize sales processes, sales channels, and supply chain operations.


Learn more at https://steersman.works