Headquarters:  Malle, Belgium
Number of employees: 30 employees
Number of Odoo  implementations:  10
Partnership year: 2017
Services offered:  Infrastructure, IT support, Communication, Data center, Collaboration and User-coaching
What's in a name?
Comitor was founded in 2003 by the current managing directors Jan Huybrechts and Dieter Vernimmen. Interestingly, the name, Comitor is an anagram for Communications, IT and Organization.  Fun fact, the word Comitor is also Latin for support.  So the company's mission statement fits neatly in its name: to support and accompany their clients through their digital transformation. This mission helps them with their concrete objective of striving to be the most efficient IT partner for SMEs with 5 - 250  users. 
What sets Comitor apart?

With 30 IT specialists under its helm, Comitor has established themselves as a key player in Belgium's Flanders region and work primarily with the regional SMEs. Thanks to their years of expertise, they have perfected their working style to be able to provide the best experience to their customers. Their motto is: offer only what the customer needs. Comitor goes about this in a simple, no frills manner. As their priority is their customer, they proactively engage in discussion with them to map their needs and cross-check if the solutions proposed are in line with the customer's company strategy. They install only what they know and have extensively tested to ensure optimum efficiency of the implementation. Trust, integrity and transparency are the pillars of their working style. This approach was key factor in their extraordinary rise from Ready to Silver partner in 5 months.
From Ready to Silver in 5 months
"Odoo is fun to work with!" according to Tony Crols, Business Analyst at Comitor. This translates into a fun implementation process for customers too. They implemented their first project in June 2017. Describing the first implementation as fun and exciting to do, Tony further added, "You get so much positive feedback from the customers when they feel and see how much we can automate of their daily tasks".
From then on, it was smooth sailing to 10  implementations in 6 months.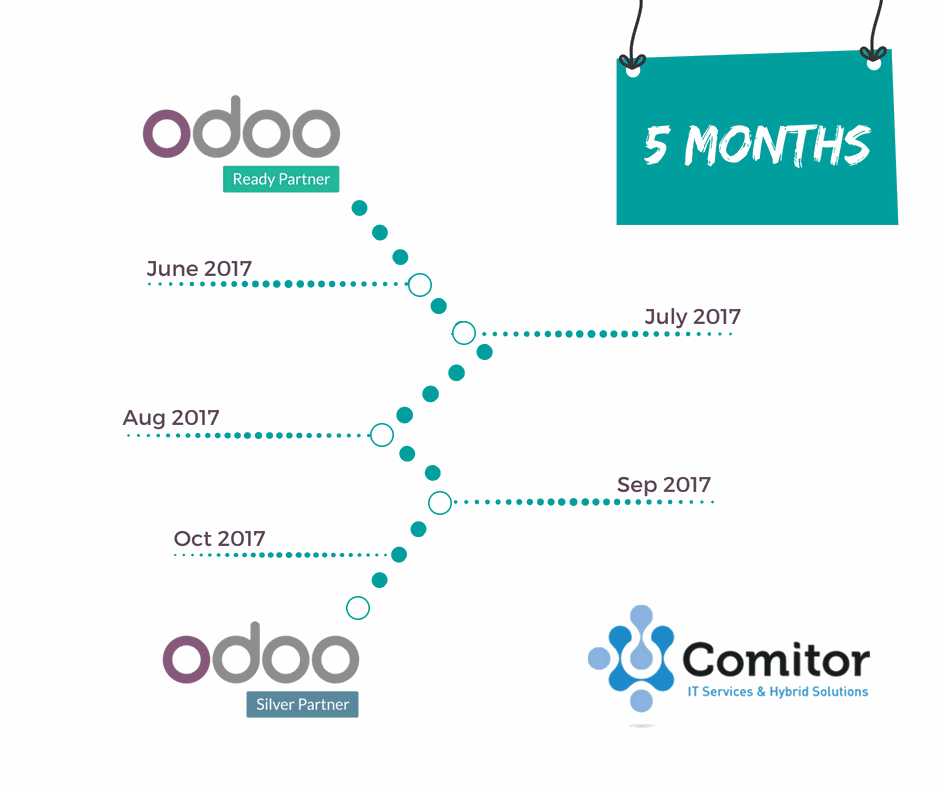 Their secret to the meteoric rise? A solid understanding of Odoo app functionalities from the get go which helps them visualize exactly how Odoo can adapt to their customers needs. Odoo is flexible and provides the best customer experience without needing any unnecessary customisations. They worked hard to learn all they could about the product so as to be able to provide the right information to their clients
Boasting an extraordinary 91% client retention rate with Odoo implementations, Comitor is clearly doing things right. 
The large variety of business apps offered by Odoo was a key selling point for Comitor. As they work with a variety of sectors, the ability to customize allowed them to provide integrated solutions in a neatly wrapped, all-in-one package.  The diversity of the applications also allowed them to reach a wider base of clientele. 
"The key to our success is that we only offer what our client needs. This in combination with the broad functionalities of Odoo, it's a win-win !"
- Tony Crols, Business Analyst at Comitor
According to Comitor, one of the highlights of being an Odoo Partner is the relationship they have with their designated Account Manager. The dedication and focus of their Account Manager helped them get a great head start. Their availability and willingness to help out is greatly appreciated by Comitor as well. 
Due to their positive experience with Odoo, Comitor is currently in the process of implementing Odoo for internal use. All's well that ends well!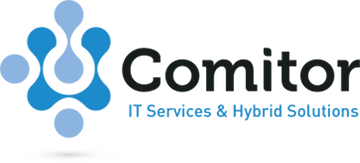 About Comitor:
Comitor is an IT partner to a network of over 400 companies in the province of Antwerp. With the goal to provide the most efficient IT solutions, they offer  a range of services from Infrastructure, IT support, Communication, Data center, Collaboration and User-coaching. From their service center in Westmalle, they support the IT networks of their customers with a team of 30 ICT professionals. 
Are you ready to take your business to the next level?
We're always ready to help!