Functional Certification
This quiz contains 38 sample questions. The whole test should be completed within 30 minutes. At the end of the process, you will get your score and the ability to review your answers.
This test is not the official certification. It's an online test to assess your abilities. The official Odoo certification doesn't exist anymore.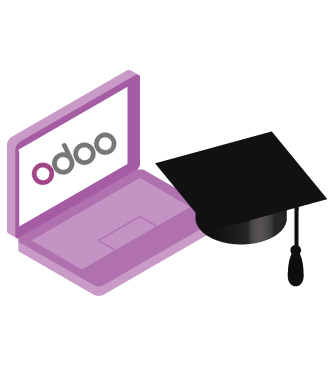 Sales
Here is a sales pipeline analysis from the menu "Opportunities Analysis". Which of the following statements is true in regards to the sales pipeline analysis below?
Assume the customer "Danone" is linked to the "Retailers Pricelist". If you create a quotation for "Danone" and change the pricelist to "Public Pricelist" on the quotation before setting the product lines, what will be the price proposed by Odoo for this quotation?
Once a year, the supplier Agrolait sends us an updated catalog with new prices for their products. What's the best way to record this information?
If the forecasted quantity of a stockable product is less than the quantity on hand, it means that:

Assume I manage a product using the "average price" valuation method. Suppose I have 8 pieces of this product on hand with a cost price of 100 EUR / piece. If I sell and deliver two pieces at 10 EUR / piece, what will be my cost price after having delivered to the customer?
I'd like to create electronic quotations that are sent by email to customers. The customers should be able to sign the quotation online, negotiate, and select its options. How can I activate this feature?
On the opportunities pipeline, what does the date in red mean on an opportunity card?
What happens to the delivery order if a partial delivery is performed?
As a sales manager, how can I automatically be notified when an opportunity, assigned to my sales team, is lost or won?
---
Website Builder and eCommerce
If you want to display "Suggested Alternatives" on your online shop for your iPad Mini product, where can you edit the settings in order to display other iPads as well?
How can you suggest accessories to customers (cross-selling) based on items placed in the shopping cart?
How can I remove some products from my online shop and allow my sales team to access these products so they are able to sell them over the phone?
---
Point of Sale
From the Point of Sale touchscreen interface, can I register a payment partially in cash and partially with a credit card?
Is it possible to have multiple orders in progress within the same Point of Sale session?
How can you display the products that are available for sale on the touchscreen Point of Sale interface?
---
Purchasing
In a multi-company environment, can you have different sequence numbers for purchase orders according to the company they belong to?
Assume your company has different warehouses. How can you specify on a RFQ that you want the products to be delivered to a specific warehouse?
How can I create a personal dashboard item if I want to see all the POs that were created last month?
During the initial installation, is the default pricelist for purchase orders based on the cost price in the product form?
---
HR
Where can we configure the number of employees to recruit per job position?

How should I configure my product if I want to be able to select it in my expenses?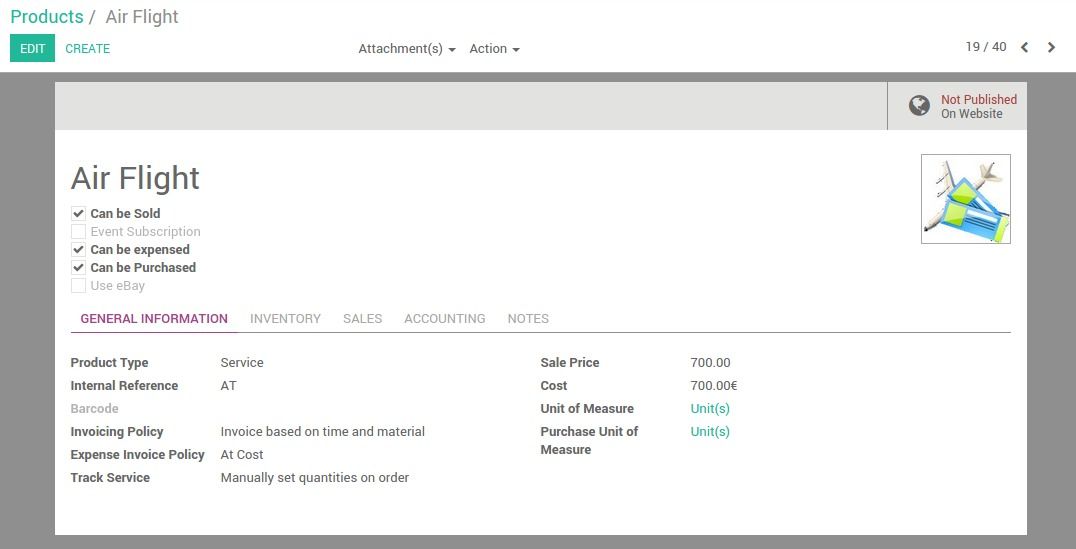 True or False. When invoicing a timesheet activity, Odoo will take the product specified on the related sale order, but it is also possible to use another product on the invoice.
What application would you use to set targets for your sales people like 30 phone calls per week or a monthly sales target of 20,000?
---
Project Management
You're an IT company and want to use Odoo Project to deal with your support tickets. How would you send a ticket to a higher support team if you cannot solve it?
Is it possible to define new stages for tasks from the task's kanban view?
Is it possible to define different stages for tasks and issues within the same project?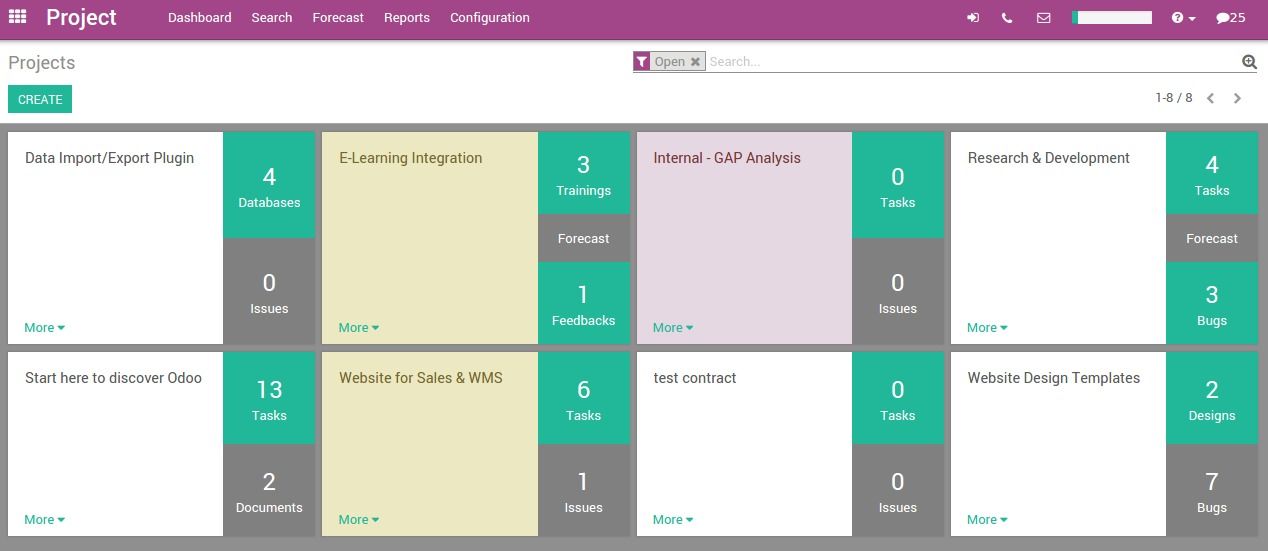 ---
Accounting
When I register a new invoice received from the supplier "Home Depot", I would like to set the default tax of the product to "6%" instead of "21%". How can I configure the system to have Odoo automatically select this default tax of 6% when I create a new invoice for this supplier?
How can I configure Odoo if I want to define that my client Agrolait must pay in 30 Net days, while other clients have a 15 Net days condition?

When you refund an invoice, what is Odoo's behavior when you select "Cancel: Create refund and reconcile"?
---
Price lists
What does this pricing rule do?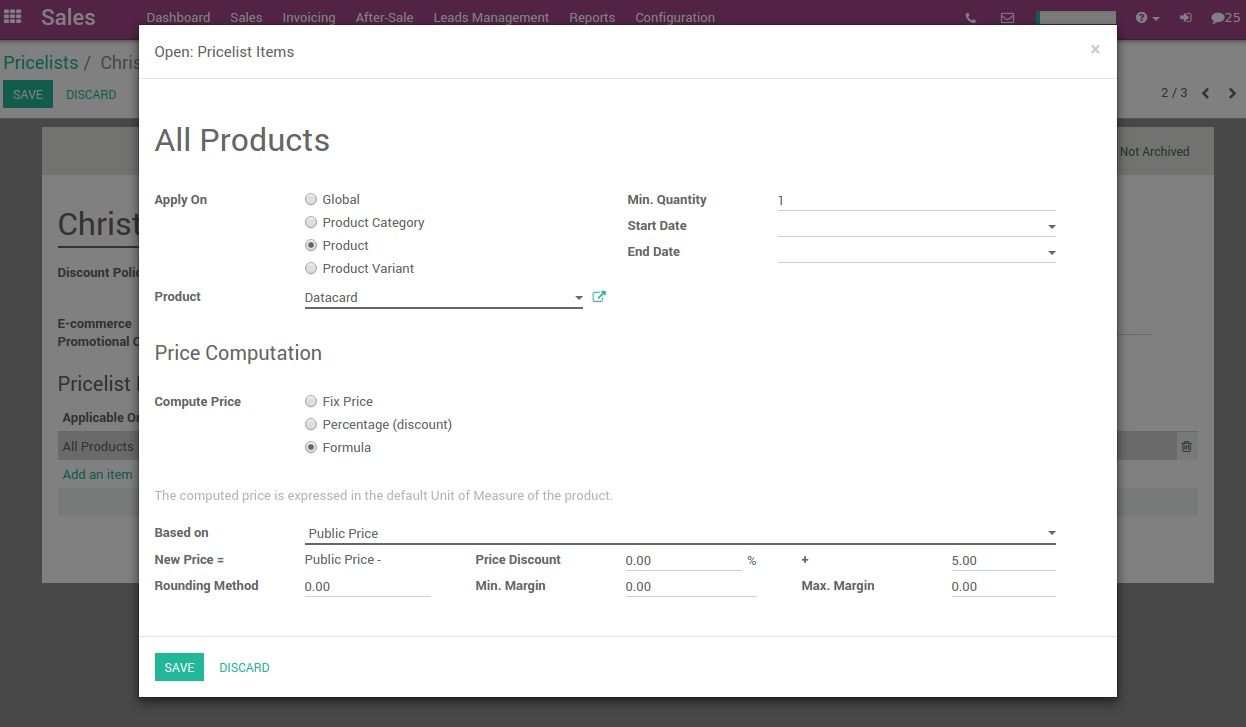 What would be the new price of an item within this price list, assuming the public price of the item is 10€?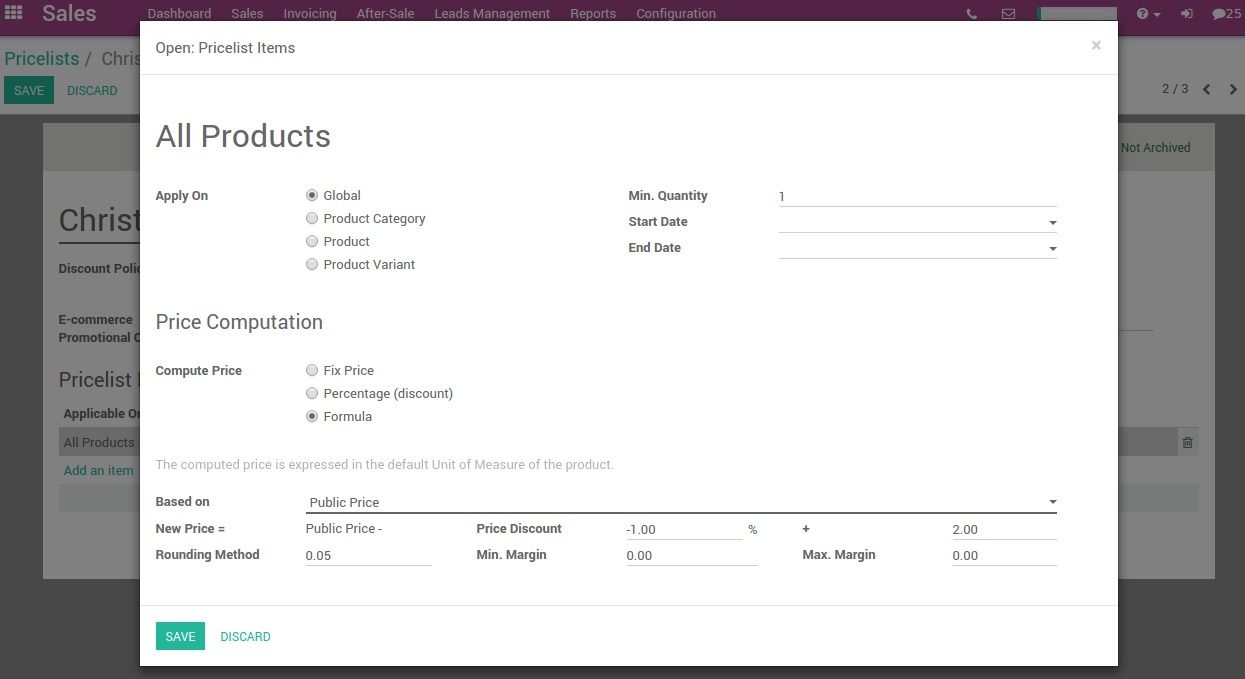 ---
Warehouse
Which concept do we have to use if we want to define a quality control step when receiving goods ?
---
MRP
If you confirm a sales order with a "Make to Order" product that has a Kit/Phantom bill of material defined, what will happen?
Where can I specify that a manufacturing operation is outsourced to get relevant stock moves?
According to the following evolution of the quantity on hand over time, which statement is true?
Which of the following statements is true?
---
About You
---