Company: MBT Shoes
Location: Singapore
Industry: Retail, eCommerce
Apps implemented: Sales, Purchase, Inventory, Barcodes, Accounting, Expense, Point of Sale, Odoo Magento Connector, Approval Management, Employees and Attendance Management
Company Size: 500+ Employees Odoo Users: 200+ Active Users Hosting: Odoo SaaS Implementation Partner: Brainvire Infotech Inc. Implementation Timeline: 6+ Months (Ongoing)
The Company
In 1996, a Swiss engineer named Karl Müller discovered the secret of the Maasai (an ethnic group from Kenya and Tanzania). He found the health benefits of walking barefoot on soft, natural ground and soon invented the "Masai Barefoot Technology". MBT Shoes were then designed with the sole purpose of making 'natural' walking widely accessible.

The trailblazing company started with humble beginnings and focused on providing relief to the feet, joints, and back. Fast forward to 25 years, and its rocker bottom shoes have evolved into versatile footwear collections. They are designed to suit lifestyle, fitness, and foot recovery needs, something for everyone from Monday to Sunday. 
MBT shoes are now sold in 36 countries worldwide, to partners, direct customers via retail and eCommerce platforms. It has fifteen websites across four databases and accredits its overall operational and eCommerce success to Odoo.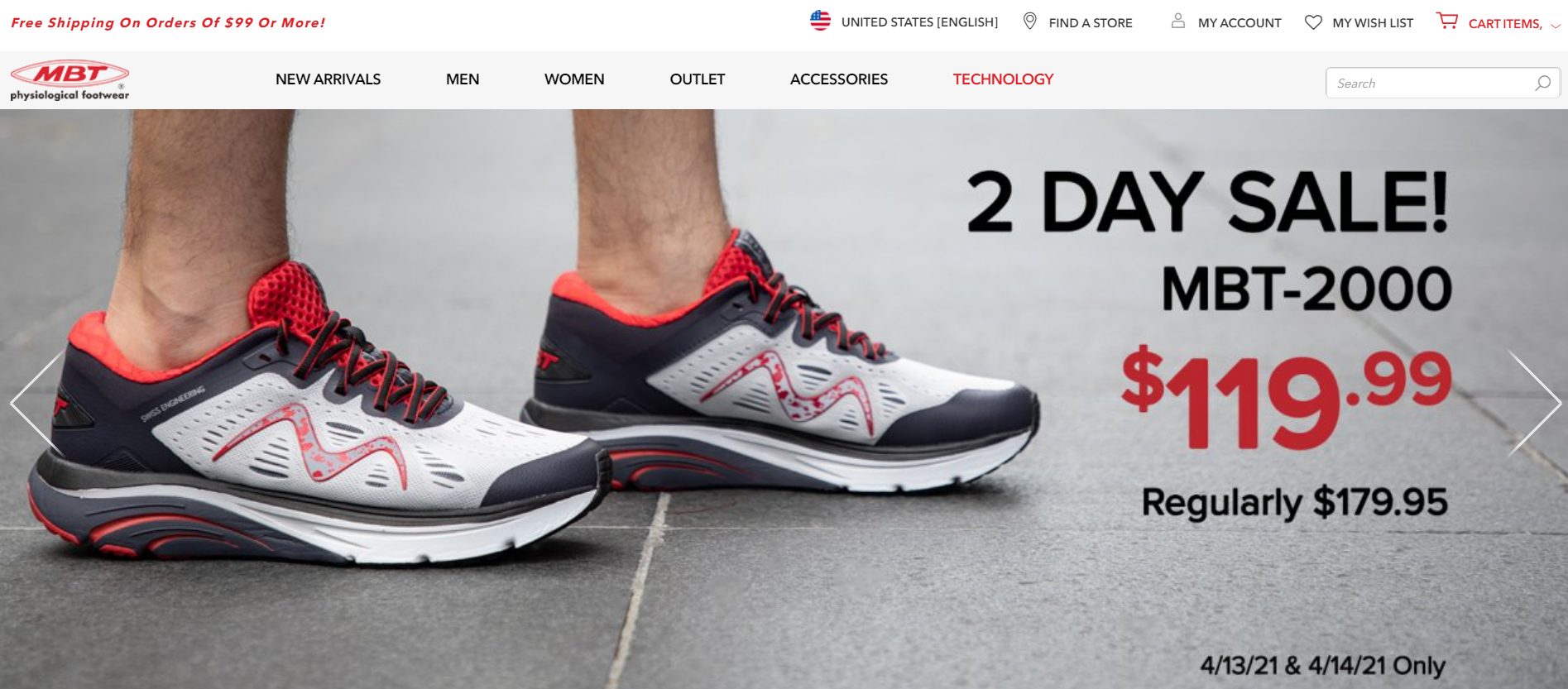 Finding the Perfect Fit to Their Needs

Prior to Odoo, MBT used Microsoft Dynamics NAV and Xero accounting to manage its business. The company faced growing challenges in running eCommerce processes effectively and maintaining its standalone accounting system. They encountered redundancies and inconsistencies in delivery orders and even strains in vendor relationships.
MBT's technical team knew that they needed an all-inclusive ERP software to escape from their IT dilemmas and accelerate the company's expansion plans. After consulting Brainvire, an IT solutions provider and Odoo partner, they realized that Odoo was the perfect fit for their needs. The team was confident in collaborating with the partner after witnessing their exceptional expertise and clientele. They were even more pleased to be able to upgrade all operations with an intuitive (AI-supported) and fully-integrated software.
The partner's development team helped MBT implement Odoo Enterprise 14, as the latest software version covers the most dynamic and customizable features to the eCommerce business. 
MBT successfully migrated from Microsoft Dynamics NAV to Odoo in two weeks. To help the company manage its global operations, the partner adopted a multi-country configuration that supports intercompany transactions, orders, and fulfillment.
Dropshipping

Dropshipping is when a retailer does not hold any stocks of the products, and instead, gets them shipped directly to the customer from the supplier, when the customer places an order.
With Odoo, Brainvire streamlined the dropshipping process by creating a comprehensive database of all suppliers and vendors holding MBT's products. 
Whenever a customer places an order, the database gets updated, and sends a notification to the supplier (or vendor) to deliver the order to the customer in a timely manner. 
Inventory Management


When a customer places an order, it is first in a quotation form. After confirmation, a sales order is created on the Odoo database, and the delivery order is automatically generated. 
MBT's inventory team finds the Odoo Inventory app to be beneficial. They're able to track the status of delivery orders in real-time and successfully process deliveries.
Since the business is spread worldwide, they were looking for 3PL integrations to ease their logistics process. Brainvire helped them secure an FTP-based file transfer platform where the schedule-based cron job action is used to fetch and import files.
This function (EDI operations through 3PL) manages all incoming and outgoing shipments, ensuring every single item in the warehouse is tracked. It resulted in a significant decrease in manual effort and errors.
Product Management

MBT's products are all managed on its Odoo database. First, a product is created and then synced to all Magento websites. Any update regarding products is taken care of from the backend of Odoo.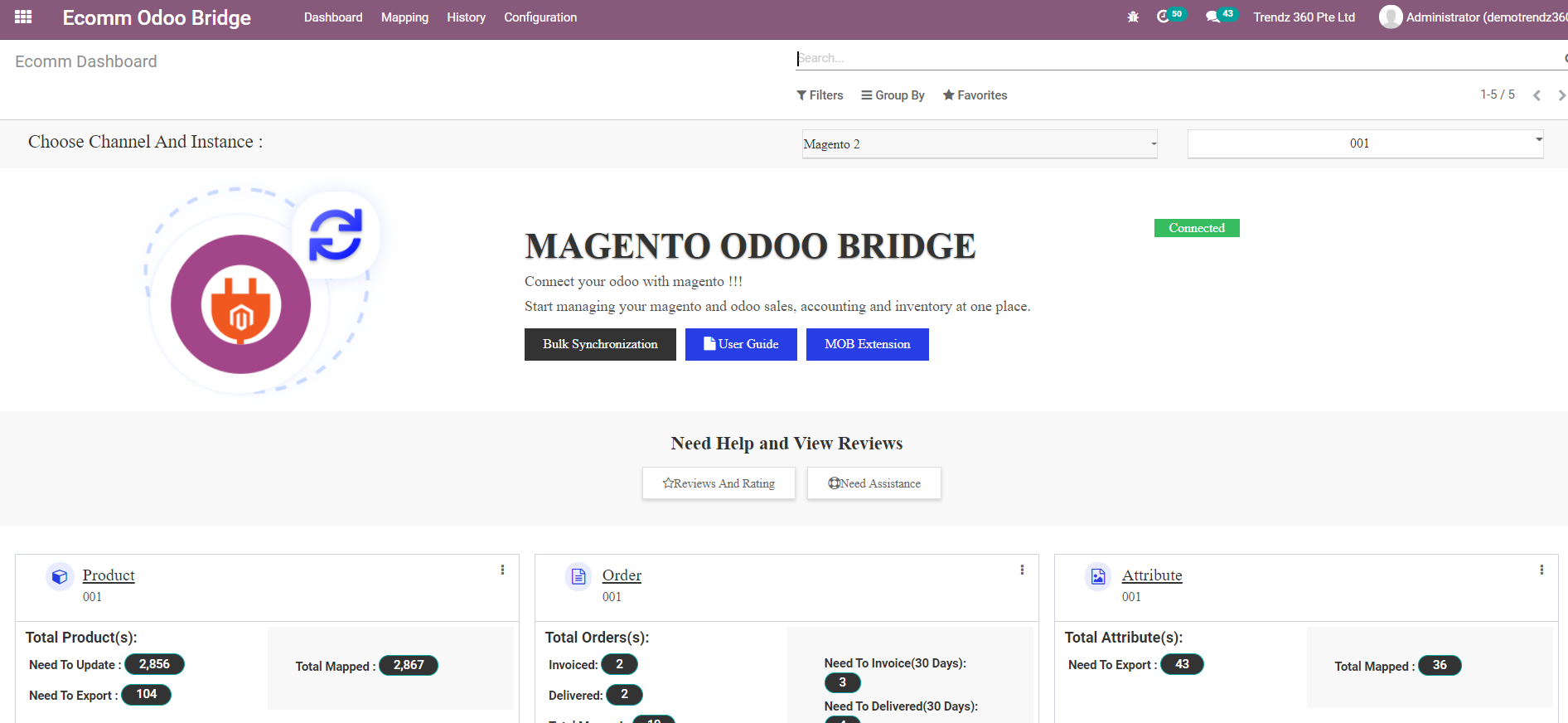 All product details are first added in the Odoo ERP, which is then automatically imported to the Magento front end. Product details include configurations, barcodes, description, and quantity.
Purchase Management

As soon as a sales order gets confirmed, a purchase order gets created for the respective vendor. 
Brainvire added an import line feature to enhance this process so that users don't have to add all lines of product details every time they generate a PO. With this new feature, it can now be done through a simple CSV file.
Vendor details are also included in the Purchase app. As MBT has a multi-country configuration, this means they have a multi-company setup, as well.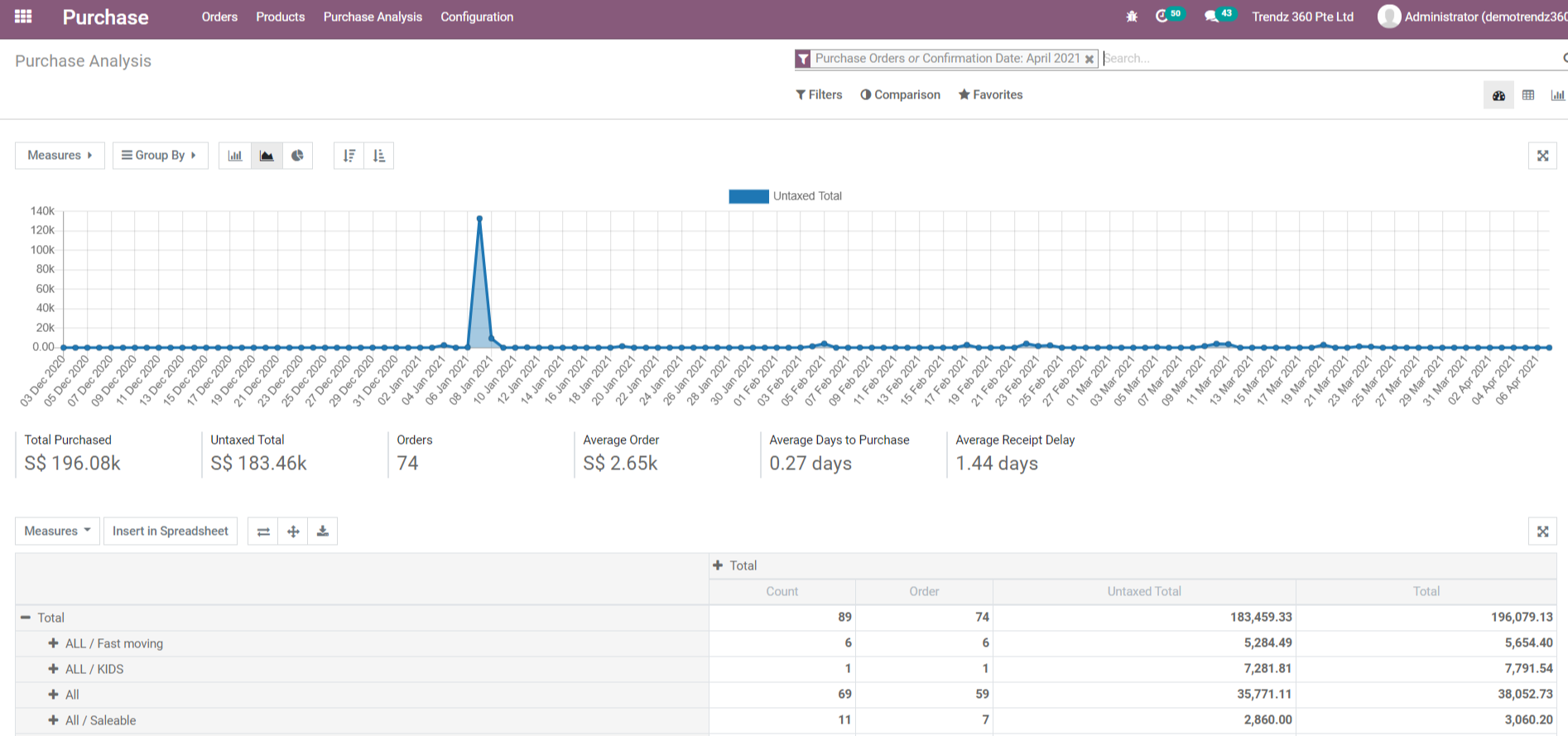 All subsidiary companies are also synced in real-time. They can carry out intercompany transactions, too. For example, the subsidiary based in China can generate a PO with the company in Singapore to deliver products to them.

Production Factories

The Manufacturing app helps to manage the manufacturing process of MBT. The production facilities are based in China, where different locations purchase products.
The stocks in China will be updated in a spreadsheet file and tracked throughout the manufacturing process. The entire process, from design to quality check, is recorded in Odoo spreadsheets. The import (and export) of the Excel file is an added feature in Odoo.


POS

Multiple store configurations were built for consignment and retail stores spread across multiple places via Odoo POS. Before this, store managers did not have a system to add to their customers' sales orders.
However, that was no longer an issue with the new POS system. All of the POS operations were easily accomplished thanks to a single device and user-switching functionality. This reduced the cost of purchasing numerous multiple-user licenses for all Odoo users.

The system also helps to calculate and record sales commissions (following each location's sales commission criterias). This saves days worth of time spent in salespeople's payroll calculation and administration.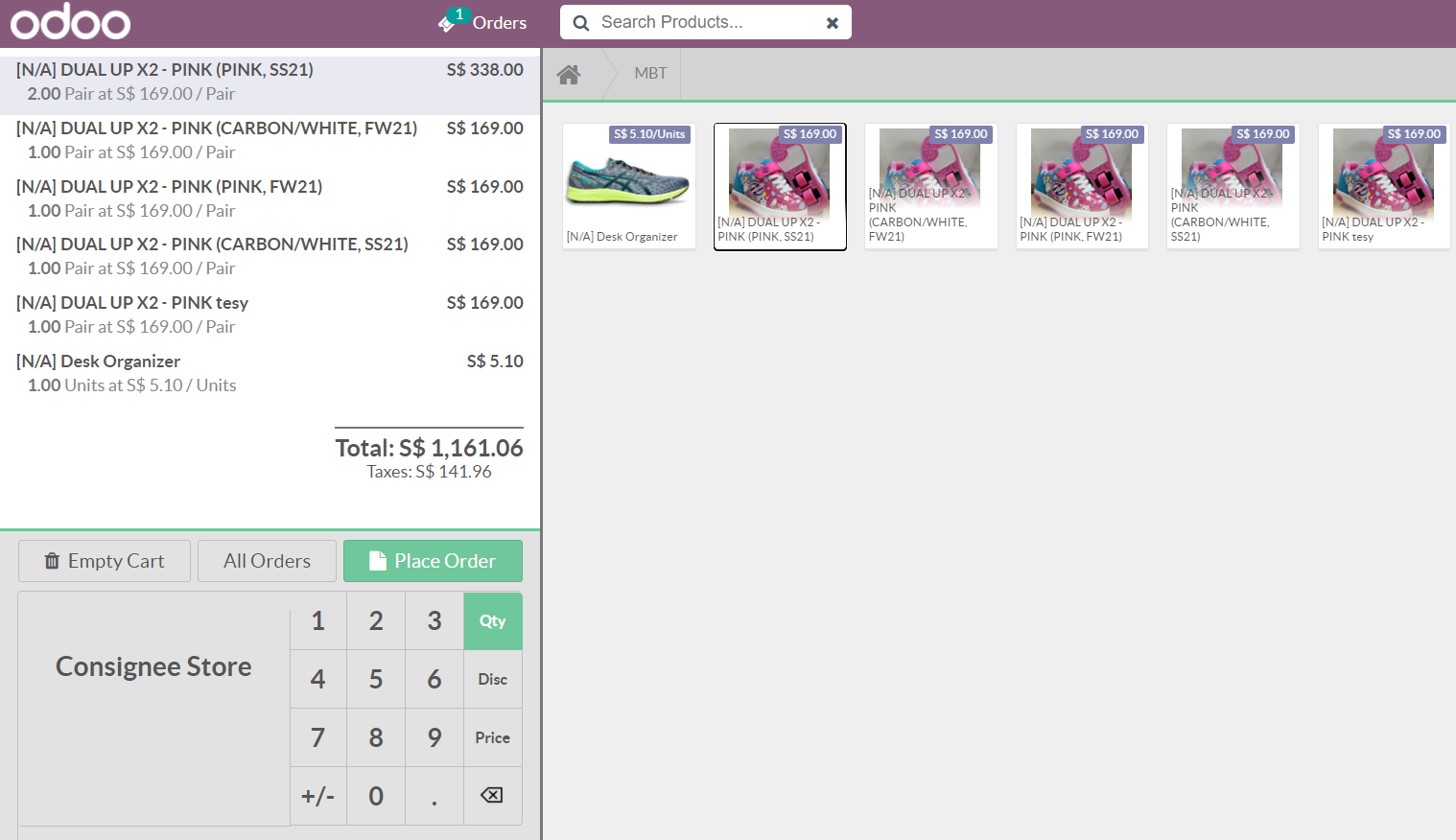 Reporting
The Reporting app helps generate business reports related to the daily business activities of all entities across the globe.
All invoices across stores and locations are maintained in the Reporting app. The app also manages the sales of products to determine which products are selling more (and which are not).
These comprehensive reports help users make smarter business decisions.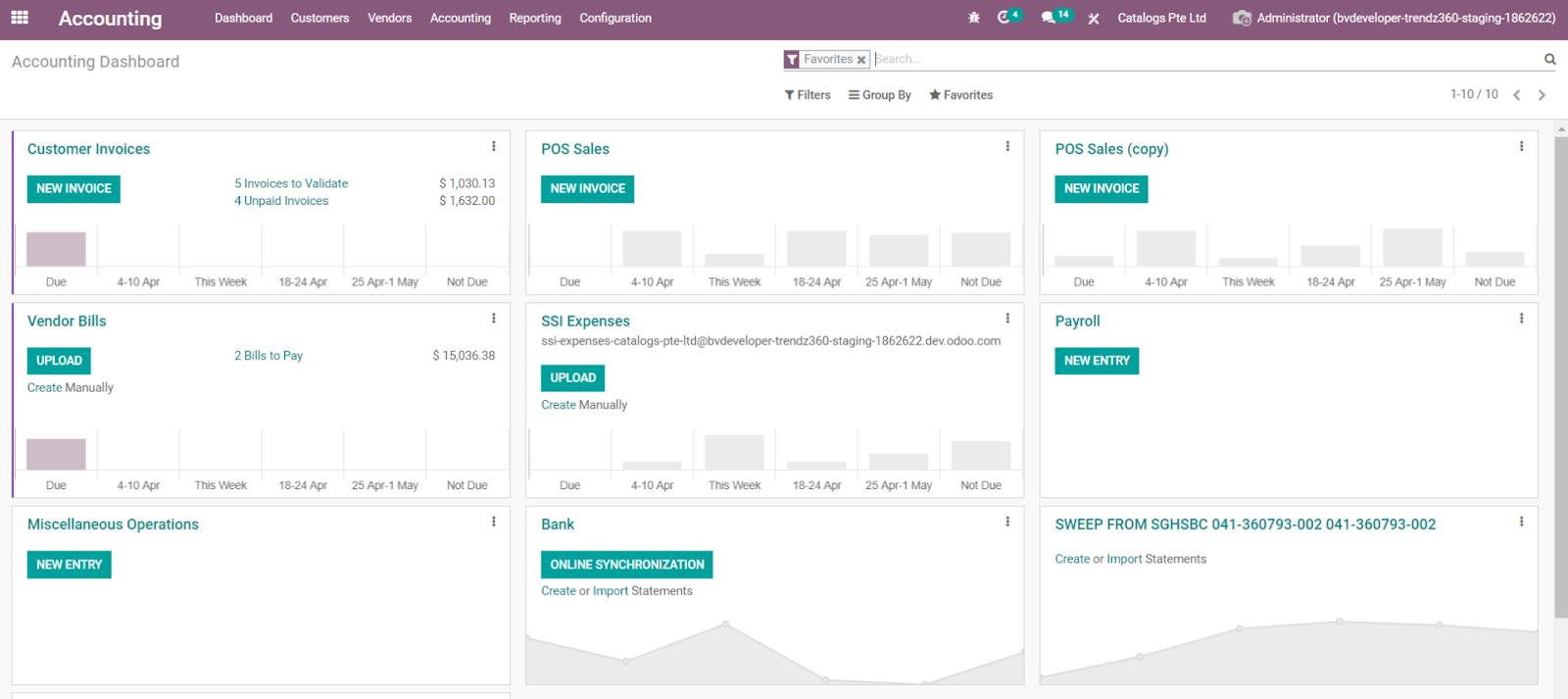 Marketplace Integrations
MBT is able to integrate with marketplaces such as Shopee, Lazada, and Amazon with Odoo-Selluseller. All orders placed through marketplaces sync with Odoo, which ensures all streams of sales can be monitored and reported conveniently.
Thriving and Expanding Globally
Over the past years, MBT has been growing its business with flexibility with Odoo. It progressively adds more Odoo apps to its database along its expansion journey. With Brainvire's technical support and consultations, the company has been able to run its business efficiently even under the latest remote working conditions; continuously thriving and expanding globally.
About MBT Shoes

MBT Shoes specializes in physiological footwear, with an emphasis on overall health and wellness. Their unique, scientific approach to design has made them one of the most respected companies in the industry.

Learn more at mbt.com

About Brainvire Infotech Inc.

Brainvire Infotech Inc. is a leading Gold Partner with Odoo. They specialize in helping companies increase their efficiency and optimize their internal businesses processes with innovative, modern solutions.


Learn more at brainvire.com