Hľadáte služby?
Kontaktujte partnera
White-Code KSA
Silver

Partner 32246 Al-Jalawiah - King Saud St.
Dammam
Saudská arábia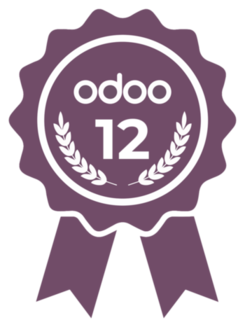 WHITE-CODE proudly announce being nominated one of 18 companies as best Odoo partners from 1,200 partners worldwide, and we are one of the 3 nominees from the MENA region and the only from Egypt.

https://www.odoo.com/blog/odoo-news-5/post/announcing-the-nominees-for-the-2019-odoo-awards-555

​
WCIT (White-Code Information Technology) is an Odoo Certified Silver Partner in U.K & Egypt. We are a Software Development Agency established back in Feb 2002 based in London, UK with back offices in Egypt, India & Dubai. We also guarantee full knowledge & control over the Odoo Ecosystem. Most of our team are Canadians & British, so they have no problem with Visa in case of travelling for consultation meetings or training.

We work with organizations of different sizes to address business challenges from organizational growth and operational transformation to cost management and market differentiation.

Intelligent use of IT services is often the key to the long-term development and success, and our objective is to help you increase efficiency, productivity, making faster decisions based on real-time information and ultimately deliver increased profitability.

White-Code served over 450 customers & more than 250 projects in USA, Canada, Europe, Egypt, UK, MENA Region, Australia, K.S.A & U.A.E.​

Transferring our 18 years of experience into your employment, we certainly feel would guarantee widespread success. We master thinking outside the box using inventive techniques and strategic methods. We are outsourcing professionals and several companies depend on outsourcing their projects to me for years now.


Odoo Certified Silver Partner Links: 

Odoo Partnership UK: https://www.odoo.com/partners/white-code-ltd-2078673?country_id=222

Odoo Partnership Egypt: https://www.odoo.com/partners/white-code-2019135?country_id=64


Services We Provide: 

Odoo ERP/CRM Services:

System Consultation & Training

System Development & Customization

System Implementation & Deployment

System Upgrades and Integrations

System Gap analysis

System Migration

Web & Mobile Applications:

Mobile Applications Development

UI/UX Concept Design

Website Design & Development

E-Commerce Websites

VR/AR (Virtual & Augmented Reality)

Digital Design Services:

Digital Design

Online Marketing

Ďalšie zdroje

Care One
Care One is Car Care Services that owns a service centre and provides home car care services through its fleet of equipped vans with professional car care personnel. The services provided by the centre: 1- Professional polishing service 2- Distinguished laundry services 3- Thermal Insulation Services (American 3M Company) 4 - Rust protection services 5 - Nylon dressing services for floors and pedals (coming soon).

SamiRock LTD
We founded Sami Rock in 1993 with the help of just one partner, and we operated from a small apartment with all rented equipment and machinery.
Through the grace of Allah and a lot of hard work, we have grown into a sizeable operation with a top reputation in the rock cutting business. We own a large fleet of equipment worth tens of millions of Saudi Riyals which is operated by a team of highly qualified engineers and technicians.
The high levels of trust that our clients place in us are something we take very seriously as we continuously strive to innovate and improve our service levels. We have high ambitions for future growth by becoming the recognized leader in our field.
We aim to set the benchmark of professional industry standards by which our competition will be measured. And there are lots of competitors trying to copy our unique methods. We are aware of the challenges we face in this competitive environment. With the grace of Allah, and with our strong commitment to the training and development of our teams, we know that we can meet these challenges.
Our people are continuously being trained in how to operate conventional and non-conventional equipment to achieve the highest level of productivity while preserving our precious environment.