Hľadáte služby?
Kontaktujte partnera
GLOBAL CREATIVE CONCEPTS TECH CO LTD [ iWesabe ]
GLOBAL CREATIVE CONCEPTS TECH CO LTD [ iWesabe ]
Gold

Partner Building: 3884, First Street
34623 AL KHOBAR
Saudská arábia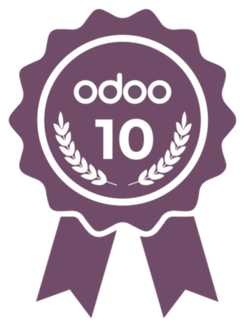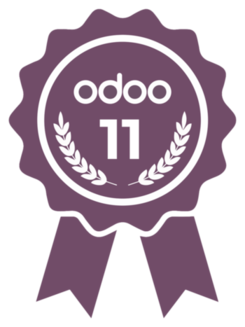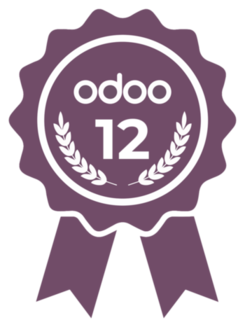 تعد شركة أنظمة عالمية مبتكرة لتقنية المعلومات شريك ذهبي اودو التي تحمل اسم العلامة التجارية آي وساب واحدة من الشركات الرائدة في تنفيذ تطبيق نظام اودو في المملكة العربية السعودية والبحرين والهند.
        نحن شركة عالمية لتكنولوجيا المعلومات نقوم بصياغة حلول أعمال تكنولوجيا المعلومات الإستراتيجية التي تمكن من نجاح الأعمال. نحن نضمن تخطيط وتطوير وتنفيذ وتطبيق التقنيات والأنظمة الحالية والجديدة التي توفر عملية جمع وتخزين وتنظيم المعلومات لاسترجاعها في المستقبل وتبادلها واستخدامها وتسليمها. إن معرفة وفهم الاحتياجات الفريدة للعميل والقدرة على تحقيقها ليس فقط بما يرضيهم ولكن أيضًا في كثير من الأحيان يفوق التوقعات هو السمة المميزة لمؤسسة تركز على العملاء. في أي وساب ، نحن ملتزمون بتحقيق هذا المستوى من الأداء وتجاوزه دائمًا. نحن نكرس جهودنا لتقديم المنتجات والخدمات الأكثر ثقة وأعلى جودة في مجال خدمات تكنولوجيا المعلومات. باختصار ، نحن شركة حلول تقنية معلومات متكاملة. أي وساب بأقسامها المتعددة ، تقوم كل منها على الاهتمام بمجالات محددة. نحن نقدم مختلف الخدمات الأخرى التي تناسب احتياجاتك بأسعار معقولة وجودة ورضا مضمون.

الخبر: ksa@iwesabe.com
الجبيل: jubail@iwesabe.com
الرياض: riyadh@iwesabe.com
جده: jeddah@iwesabe.com 


        We are a Global IT company that crafts strategic IT business solutions enabling business success. We encompass on the planning, development, implementation and application of existing and new technologies and systems that provide for the process of collecting, storing, and organizing information for its future retrieval, exchange, use and delivery. Knowing and understanding a customer's unique needs and being able to fulfill them not just to their satisfaction but also often beyond expectation is the hallmark of a customer-centric organization. At iWesabe, we are committed for achieving and exceeding this level of performance always. We are single-mindedly devoted to provide the most reliable and highest-quality of products and services in the realm of IT services. In short, we are a one-stop IT solutions company. iWesabe with its multiple sections, each concentrating on specific areas of interest.We provide various other services that suites your need at affordable prices,quality and satisfaction guaranteed.  
    Since our inception in 2007, we have pioneered custom solutions that have become central components in our client's business success. Our vast technology and industry expertise enables us to partner with clients to deliver sophisticated solutions rapidly and on budget. For us, it is not only about delivering IT services, but also about playing a part in business efforts to shape a brighter and smarter future.  
     We build end-to-end integrated solutions for a complete automation experience that promotes business growth. Our solutions range over multiple domains including ERP systems, custom built solutions for Web/Mobile and dedicated product builds. We have a definite focus on ERP implementation using OpenERP / Odoo and are equipped with the right resources and expertise to streamline and perfect software for your business.  
         Clients who bring their business to us are guaranteed to be satisfied. We treat every project with complete dedication and believe that no venture is too big or too small.  
      There are various factors that make us one of the most admirable and highly accredited names in the worldwide Odoo / OpenERP industry today. We offer result oriented and satisfactorily services to our clients since we have full faith in our hard work, passion, commitment and dedication. Our services are most reliable ones for our clients due to the punctuality and high discipline we employ in our work.  
     Our mission has always been to serve the best of the best to our clients. With our dedication, hard work and self belief, iWesabe claims to provide industry's top notch quality Odoo / OpenERP at highly pocket friendly rates. Our software will not only solve the problems and challenges your team faces but will also help in enhancing & augmenting the business growth effectively and efficiently.  
      We build highly affordable custom software for companies large and small. By applying modern design principles, in conjunction with the latest in cloud, mobile, and desktop technologies, we create tailored solutions that connect co-workers with each other and companies with their customers, simplify and accelerate business processes, and lower costs. 
Contact us at your comfortable destinations: 
KHOBAR: ksa@iwesabe.com
JUBAIL: jubail@iwesabe.com
RIYADH: riyadh@iwesabe.com
JEDDAH: jeddah@iwesabe.com 


Ďalšie zdroje