We are thrilled to announce this year's nominees for the upcoming Odoo Awards ceremony which will take place during this year's Odoo Experience Online on Thursday, October 1st. 
Every year during our flagship event,
Odoo Experience
, we take the opportunity to give recognition to outstanding collaborators and partners that have best embodied the Odoo values. Even though 2020 has been an unexpected year, we could not pass on the opportunity to honor the incredible work and achievements that have been accomplished this year.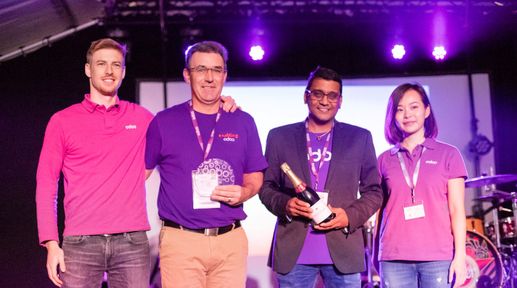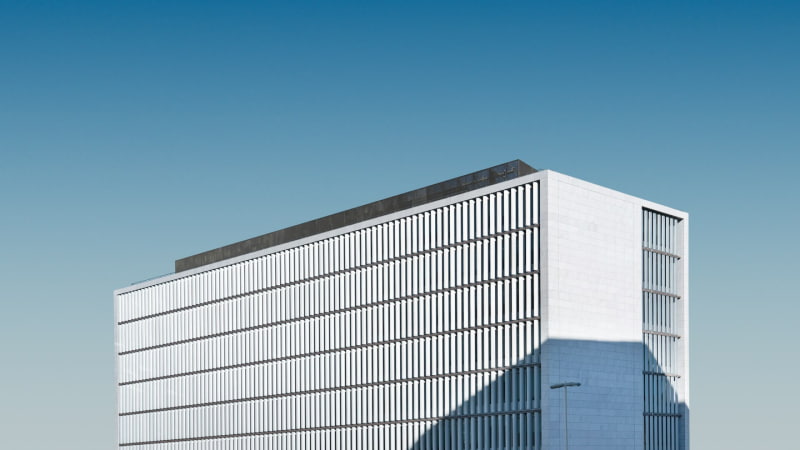 The nominees have been selected based on their contribution to the Odoo ecosystem in the past year. R
emarkable work goes beyond selling licenses or retention rates and has been evaluated on long-term critical subjects, such as customer satisfaction, implementation approach, a top-notch relationships with their Account Managers, and a mindset that is in line with the Odoo methodology. The nominated partners have exhibited an exceptional ability to tackle diverse customer needs in different areas of expertise. They have a track record of successfully implementing projects, allowing them to grow their base of Odoo Enterprise customers regularly.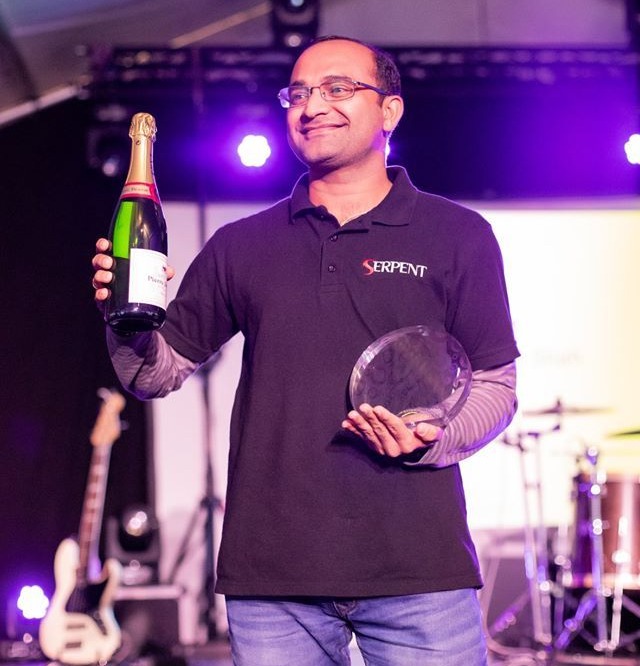 Our nominees come from all over the world and were divided into groups depending on their region. What all our nominees have in common is a robust business model, flexibility, commitment, and openness, which has become synonymous with the Odoo brand. This year we have 39 Partner Nominees and 6 Contributor Nominees.

We look forward to announcing this year's winners and wish all nominees the best of luck!

The Nominees for this Year's Odoo Awards are:
BEST TRANSLATOR
Alina Lisnenko (alinasemeniuk1)

Ivan Yelizariev (yelizariev)

JH CHOI (hwangtog)

BEST CONTRIBUTOR
Katherine Zaoral

Swapnesh Shah

Yenthe Van Ginneken 
Americas Region

BEST STARTER AMERICAS

Morwi Encoders

UNOOBI

SMART Business Coaching

BEST PARTNER NORTH AMERICA
Open Source Integrators

Captivea USA

Arche TI

BEST PARTNER LATAM
European Region

BEST STARTER EUROPE
addOons SRL

Process Control

Hermes

BEST PARTNER EUROPE
brain-tec group

Focusate

SprintIT
African Region

BEST STARTER AFRICA
Technologies Du Sud SARL

OTB Africa

Atlancis Technologies Limited

BEST PARTNER AFRICA
Strategic Dimensions

Optesis

SystemWorks
The Middle East & North African  Region (MENA)

BEST STARTER MENA
Plementus

Unified Solutions Platform (USP)

AnaConEx Solutions (HCS)

BEST PARTNER MENA
Ever Business Solutions

Azkatech

OdooTec
Indian Region

BEST STARTER INDIA
Loyal IT Solutions Pvt Ltd

Browseinfo

Prime Minds Consulting Private Limited

BEST PARTNER INDIA
Prixgen Tech Solutions Private Limited

Serpent Consulting Services Pvt. Ltd.

Cybrosys Techno Solutions Pvt.Ltd 
Asia Pacific Region (APAC)

BEST STARTER APAC
Achieve without Borders, Inc.

Arkana Indonesia

Port Cities Vietnam

BEST PARTNER APAC
Port Cities Indonesia

Falinwa Limited

WilldooIT