Company: Instant UpRight
Location: Dublin, Ireland
Industry: Manufacturing & Supplying of Scaffolding 
Partner name: Target Integration
Odoo account manager: Ella Sage
Main Apps implemented: Manufacturing, Order Management, Inventory, Planning, Sales Management, Accounting, Helpdesk, Purchase, Built-in Barcode Solutions, Expenses, Documents
Company Size: 70+
Number of Odoo Users: 52

About Instant UpRight
In 1947, Instant UpRight pioneered the design of the first-ever Aluminium Mobile Tower with adjustable Legs. Today, Instant UpRight is a global provider of access solutions. They manufacture and supply the world's leading alloy tower system. They've custom-engineered scaffolding access solutions for the Aviation, Power Generation, and Industrial markets. Their product range includes:
Mobile Aluminium Tower Systems

Low-Level Work Platforms & Podiums

Industrial Access Walkways & Bespoke Access Solutions

Aircraft Maintenance Stands & Docking Systems

Power Generation Boiler Maintenance Access


The Hunt for Automation & Integration
Quality design and manufacturing are fundamental to Instant UpRight's success. While the company's products are of the highest quality, and designed to meet any safety standards, their business model faced many challenges. 
The manufacturer previously used a 20-year-old ERP system that was struggling to keep up with their scale of operations. This Legacy system had a poor planning structure and sales process, with absolutely no real-time or dynamic reporting available. This meant the company was unable to facilitate a platform for internal communication, which often led to confusion amongst colleagues. 
There was also no sales automation (or integration) with inventory management. Instant UpRight was in desperate need of a system that could put checks between their purchasing and selling processes, in addition to including approval mechanisms at various levels.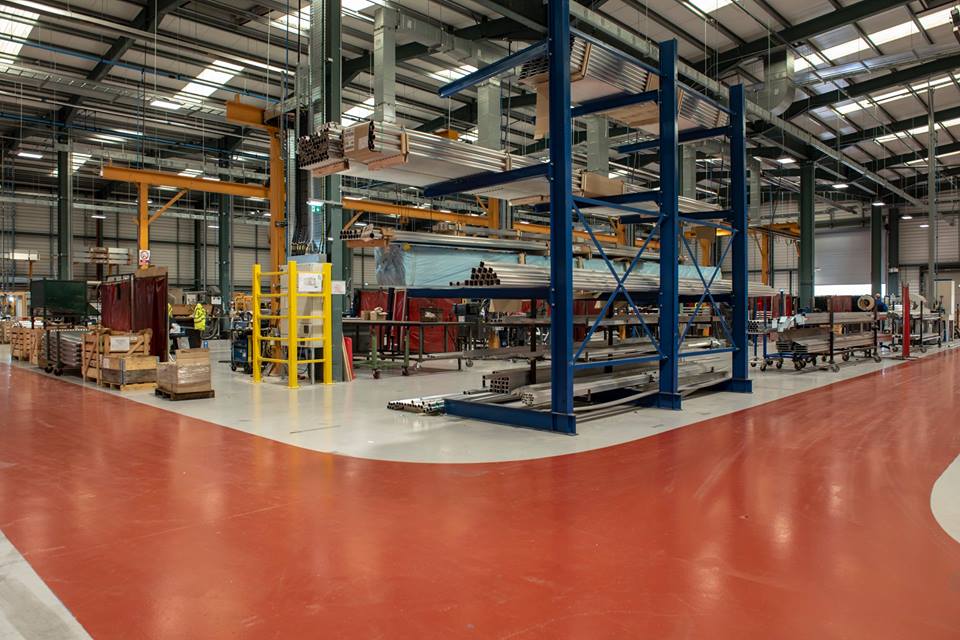 Improving Business Processes
Odoo Partner, Target Integration, used over 10 modules for Instant UpRight's Odoo solution. Various configurations and customization changes were made to ensure the solution was tailor-made to fit the company's unique needs.
The Order Management application helped Instant UpRight with their entire sales tracking history, quotation tracking, order management, and other key information. From the procurement of raw materials to the finished product, the entire production management was mapped out (and automated) in Odoo Manufacturing. 
Target Integration implemented the Purchase process in Odoo, where procurement rules were configured on stock levels, sales orders, and logistics. A similar process was also implemented to forecast manufacturing orders, along with a multi-level approval system, where various team members can approve a transaction before it has been processed.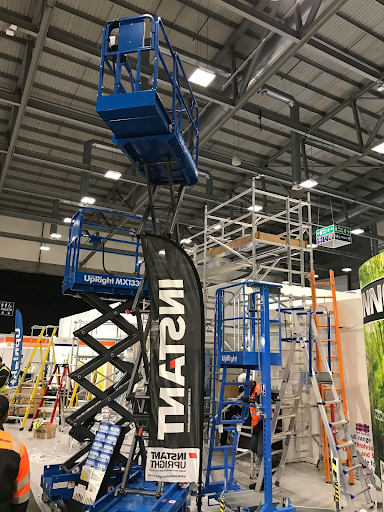 Odoo Sales simplified the application tracking system, too. Quotations are now individually tagged to each project, which has given project managers the ability to pull together larger datasets and link various systems. Odoo Accounting is now a one-stop solution for all of Instant UpRight's financial requirements. It has provided them with in-depth, sophisticated reporting, in addition to supplying them with an integration between Power BI and Odoo, which was implemented by Target Integration. 
To optimize the time spent on inventory management, Target Integration introduced Odoo Product Barcoding. Internal staff members are now able to scan items, via the barcode application. The Helpdesk application was also implemented at this time for the customer service department, along with SLA and Escalation Matrix - for the team to track and ensure maximum customer satisfaction. 
Odoo Expenses has helped the company validate (and sort) expenses by the sales team, and various other departments, into multiple categories. With the DMS, Instant UpRight has been able to easily generate paperless business documents, such as product sheets for manufacturing works, and so much more.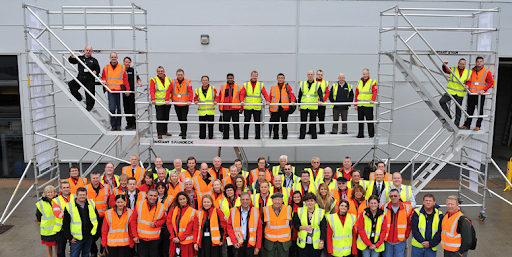 Moving Forward with Odoo
Odoo's integrated system provided Instant UpRight with complete visibility of their various departments, which can be easily seen through customized dashboards. The dynamic reporting provided by Odoo also helped the company plan for the future more efficiently, and eliminated any miscommunication within the departments. 
Within six months, many of Instant UpRight modules were live and running. Target Integration was able to easily migrate five years' worth of data from the previous system into Odoo. This high level of efficiency is one of the many reasons why Instant UpRight enjoyed working with Target Integration.
The results of the implementation have been so positive, it convinced Instant UpRight to implement Odoo solutions in their other companies. At the moment, Target Integration is working on an integration with all four companies for a single reporting purpose. Instant UpRight's Odoo solution has allowed them to seamlessly manage their various business processes in just a few clicks. The company is a big fan of Odoo's interface and mobile app - and it's easy to see why! 
Since the interface is so user-friendly, company employees find the software easy-to-use. More than that, Instant UpRight is confident Odoo will adhere to the needs of their growing business for many years to come.