COVID-19 update: We are now able to ship physical products to specific countries listed here.
Orders with destinations that are not listed will be sent as soon as the bpost services allow it.
Scale-Up! Business Game [FR]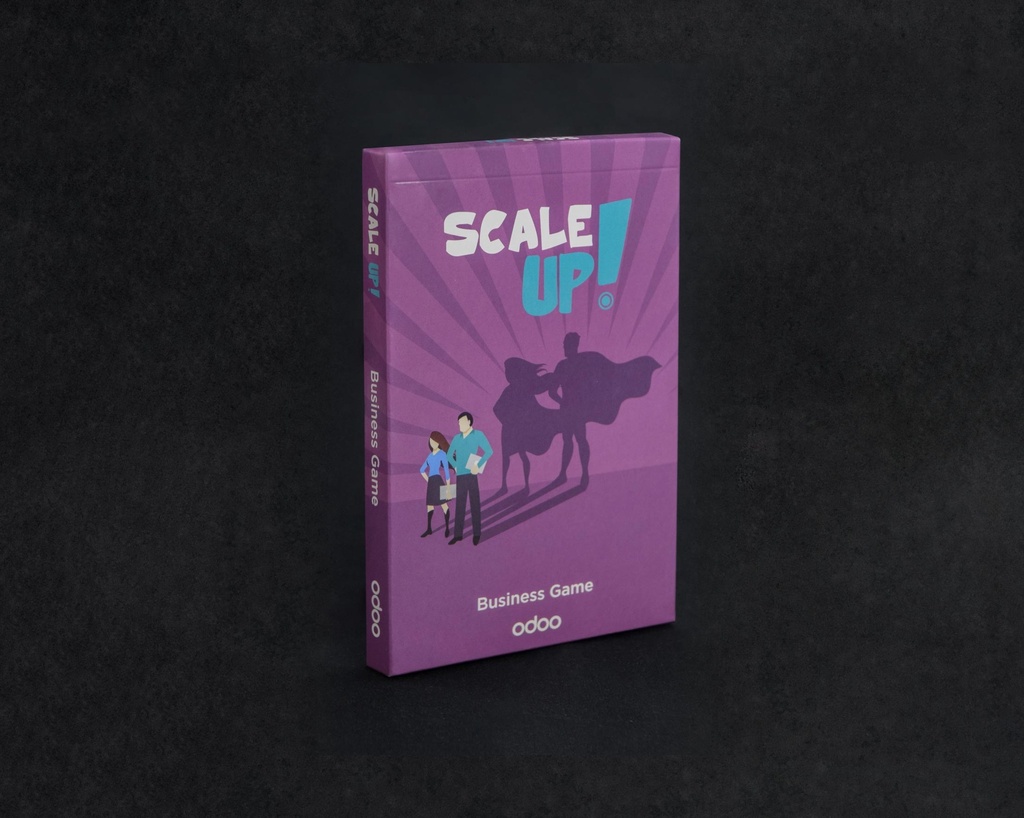 Scale-Up! Business Game [FR]
Info et version électronique via www.odoo.com/scaleup
Amusez-vous tout en appenant!
N'avez-vous jamais rêvé de créer votre propre société? Ou vous êtes-vous demandé ce qu'il fallait savoir pour commencer? Avec Odoo Scale-Up! vous apprendrez les bases de la gestion d'entreprise à travers 4 différentes études de cas.
Commencez par mettre en place les procédures de vente d'un simple commerce de détail. Ensuite, développez la croissance de votre business en ouvrant un magasin, en proposant des services ou même en ouvrant un eCommerce!
Avec cette version française, vous allez:
Créer et développer votre business au départ de rien.

Passer d'une carte au logiciel et vous familiariser au au logiciel de gestion.

Configurer votre base de donnée sur une version gratuite d'Odoo Online

Jouer avec 36 superbe cartes faciles à comprendre

Découvrir 4 différentes études de cas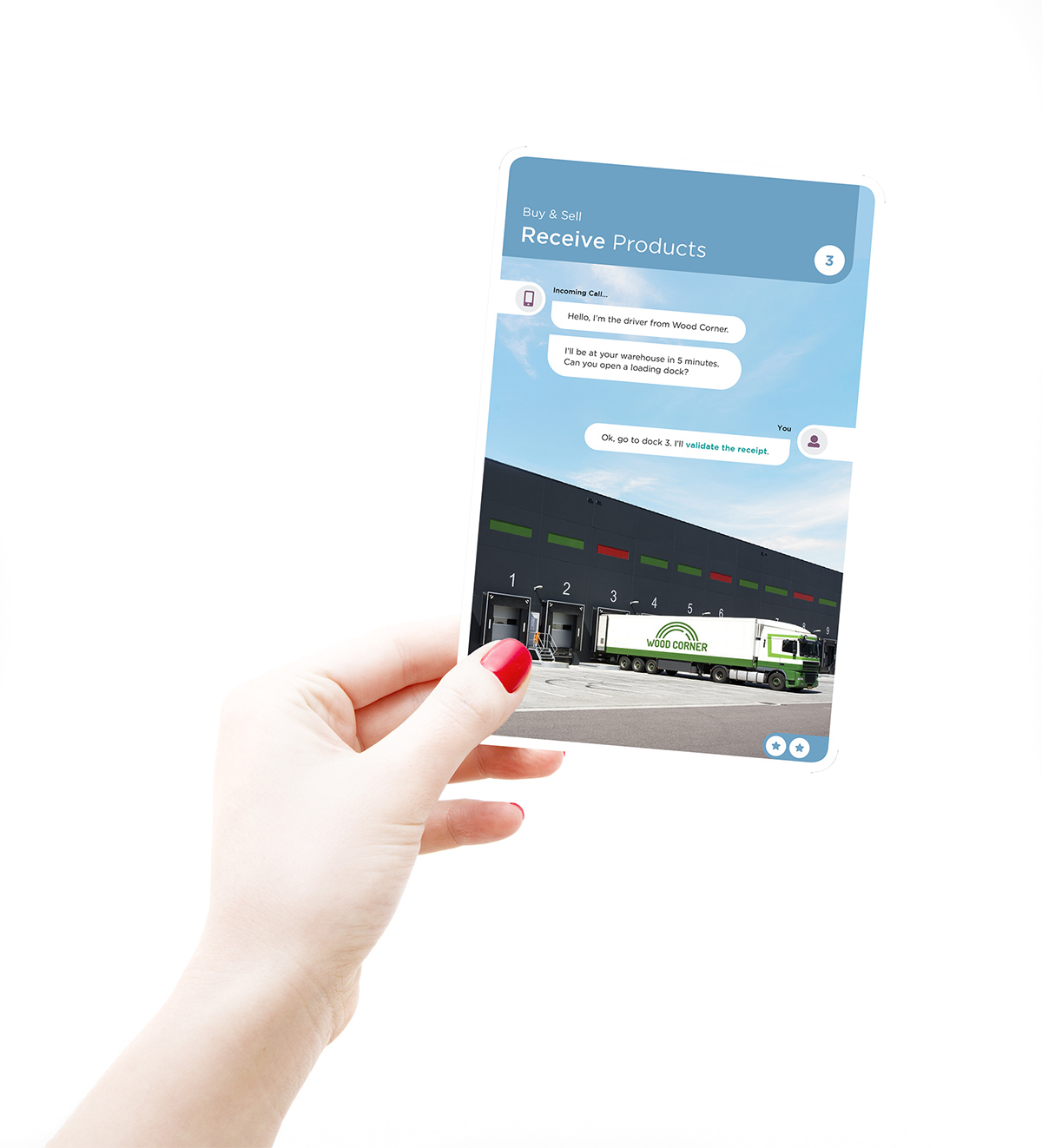 Simple à jouer!
Le jeu se compose de 4 études de cas de 8 à 10 cartes chacunes.
Commencez avec le cas "Ventes et Achats", ensuite, continuez à jouer en fonction de votre propre stratégie.
Pour chaque carte, suivez ces 3 étapes:
1. Lisez l'étude de cas sur le recto de la carte.
Ne regardez pas le dos!
2. Jouez en ligne et créez votre propre solution.
3. Comparez ce que vous avez fait avec la solution présentée au verso de la carte.