Scale-Up! The Business Game [EN]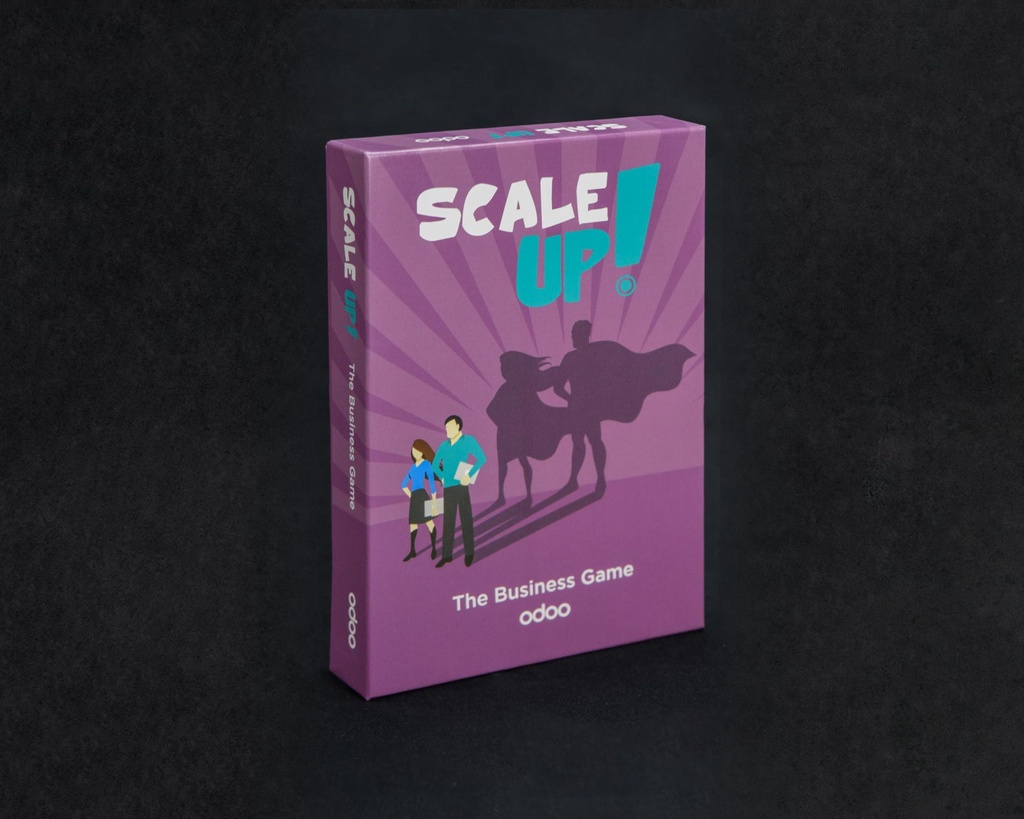 Scale-Up! The Business Game [EN]
"Scale-Up! The Business Game" is a game published by Odoo S.A. under license creative common BY-NC-SA.

Authors: Charline Louis, Fabien Pinckaers.
Graphic Design: Nicolas Micheau, Csaba Fazekas.
Publisher: Odoo S.A. Chaussée de Namur, 40 - 1367 Belgium

Info and digital version on www.odoo.com/scaleup
Learn and have fun!
Did you ever dream of starting your own business? Or wondered what you needed to know? With Odoo Scale-Up! you will learn all of that through 7 different business cases.
You'll start by setting up the processes of a simple retail business. Then grow by deploying a manufacturing line, tracking services, launching an eCommerce and more!
With this game you will:
Learn how to create and scale a business from scratch

Jump between your cards and your connected device for an interactive experience

Configure your solution on your free Odoo Online database

Get 60 beautiful and easy-to-understand paper cards

Play with 7 different business cases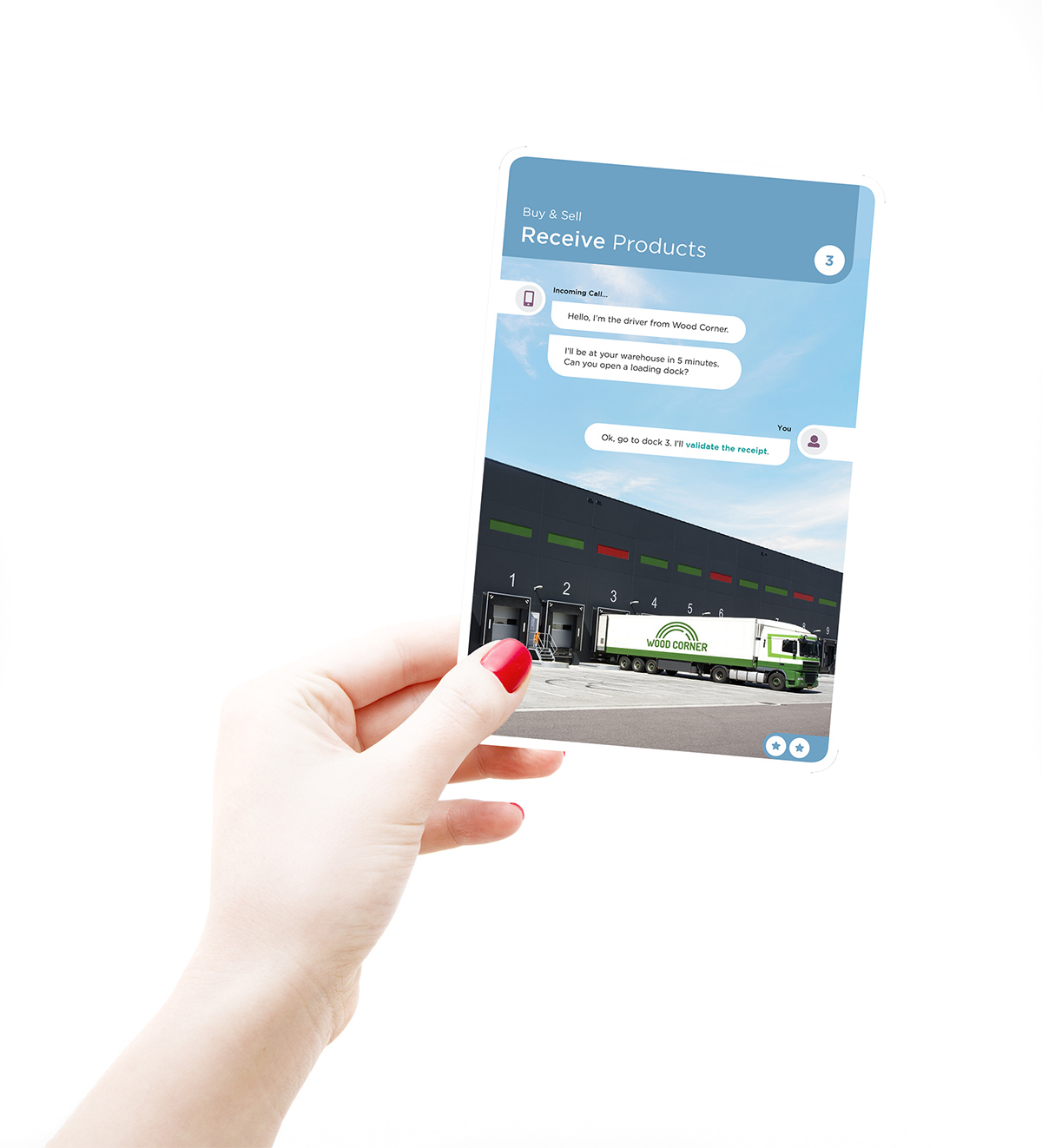 Easy to play!
The game has 7 business cases of 8 to 10 cards each.
Start with the game "Buy and Sell", then continue playing according to your own strategy.
For each card, follow these 3 steps:
1. Read the business case on the front.
Don't look at the back yet!
2. Play online and create your solution.
3. Compare what you did with
our solution on the back of the card.