Paniniz Cafe & Catering, John Galiatsatos
Paniniz Cafe & Catering, John Galiatsatos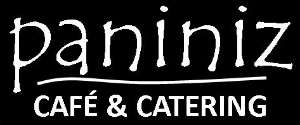 Реализовано

128 S Tryon St
21st Floor
Charlotte, NC 28202
Соединённые Штаты Америки
Confianz is working on implementing Odoo for Paniniz.
One location is working using the Odoo Enterprise system. We have also built a custom Ipad Kiosk app with payment using EMV credit card processing. The Ipad kiosk app has custom modifiers that help the customer to walk in and customize his food order with unlimited combinations. The iPad app works directly with Odoo Enterprise and prints the order inside the kitchen. The customer has the option to pay using a house account number (repeat customer) or use the chip-based debit/credit card. First data is the credit card processor used. We have also built a custom iPhone and Android app which enable their customers to order their food from the comfort of their office or home, make secure payments using stored credit cards. This app also provides custom modifiers for food order like extra cheese, extra bacon, well done, etc. The app is more like an Uber for food ordering and pickup/delivery. The app works closely with the Odoo Enterprise system.
We also use Odoo PoS for customers who wants to pay cash or want to give the credit/debit card to an employee.  The future project involves website and integrating the catering business to run through Odoo Enterprise.
Paniniz uses Accounting, Inventory, Sales, Purchases, PoS, CRM, Reporting, HR, among others from Odoo Enterprise plus the custom modules built by Confianz.