Name of Company:
RTS Holdings (Pvt) Limited - Holding company
Country:
Sri Lanka
Number of Odoo Users:
30 active users
Industry:
Tea Manufacturing
Company size:
Mid-sized
Implementation partner:
Centrics Business Solutions (Pvt) Limited
Odoo applications:
 Sales, Purchase, Invoicing, Inventory, Accounting, Manufacturing, Quality, Employees, Leaves, Employee Payroll, Fleet Management
Development: 

Tailored Supplier Payroll, Bought Leaf Module, and related Tea Leaf Collection Mobile Apps
About The Company
Founded in 1978, RTS Holdings is a reputed business leader in Sri Lanka with a diverse portfolio of tea, construction, engineering, trading, and hospitality ventures. The company has been a key contributor in the tea industry for over three decades and is renowned for producing the finest tea products in local and foreign markets.

RTS Holdings' tea operations run on four plantations and two factories, Avissawella and Hidellana. The company has acquired many regional and international awards since 1995, as it commits to high-tech machinery and 5S Management (productivity, quality, and safety).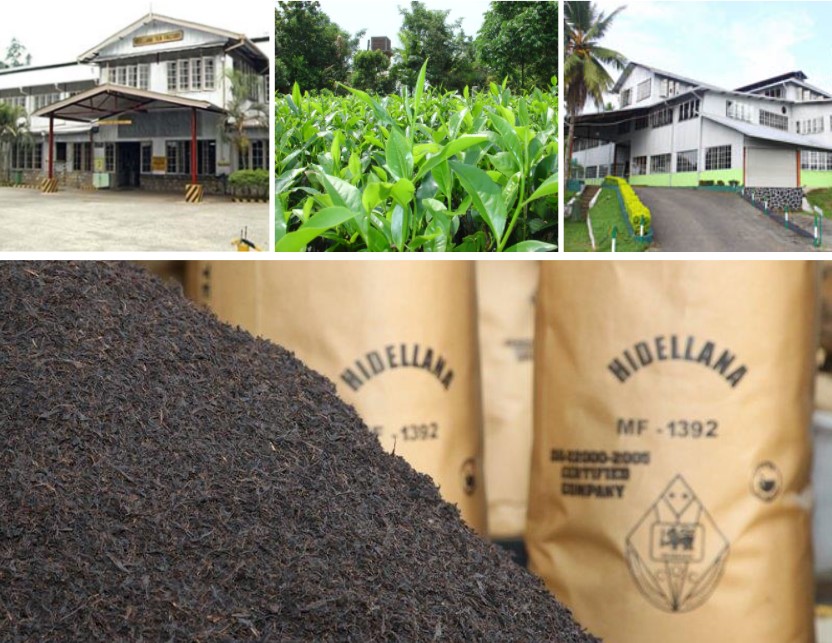 Traditional Processes in Tea Manufacturing
Sri Lanka's tea industry relies on the rural communities from the central and southern provinces of the country. Technology is not prevalent in the communities, therefore a majority of stakeholders in the supply chain still use traditional and manual practices which have existed for over a century.
Just as most companies in the tea industry, RTS was constrained by:
- time-consuming and redundant manual records
- lack of traceability in supply chain and logistics
- lack of consistency in tea quality management
- decentralized operations
Following these bottlenecks, the RTS management team decided to adopt automation and divide the supply chain into two branches, upstream for tea leaf suppliers and downstream for auction and buyers. They were looking for an IT solution that would bring advancements in productivity, quality, and safety.



Odoo Comes to the Rescue
While searching for a suitable IT solution for manufacturing, RTS marked Odoo as one of the top open-source business software. The company then connected the local Odoo implementation partner, Centrics Business Solutions. The partner conducted an elaborate GAP analysis and recommended a range of Odoo apps that met RTS' automation requirements.
The company gave a nod of approval to Odoo after discovering that the software could:
- streamline a wide range of operations (from purchasing to accounting)
- save significant time and costs in manufacturing, accounting, and communications
- automate end-to-end supply chain processes
Turning Over a New Leaf in Supply Chain
Before using Odoo, RTS struggled with gaps between supply and demand. Its factories operated below capacity as most tea leaf suppliers in Sri Lanka are small-scale and individually owned. The company's former supply chain allowed it to manage about 5000 tea leaf suppliers, however, it needed a 30% increase in tea leaf suppliers to operate its factories at optimal levels.
RTS communicated with leaf collectors through suppliers by messaging or telephone. These approaches were disorganized and hard to trace, so the company often found it difficult to solve conflicts between suppliers and leaf collectors.

RTS turned over a new leaf when Centrics Business Solutions developed a Supplier and Leaf Collector app (in Odoo database) to integrate with the Odoo Manufacturing app.
The Supplier and Leaf Collector app enabled RTS to:
- establish direct communication with suppliers and leaf collectors
- add request approvals for fertilizers, cash advances, and other plantation needs
- track supplier-wise gross weight, deductions, and net weight details
And, most importantly, fill in the gaps in supplier demand.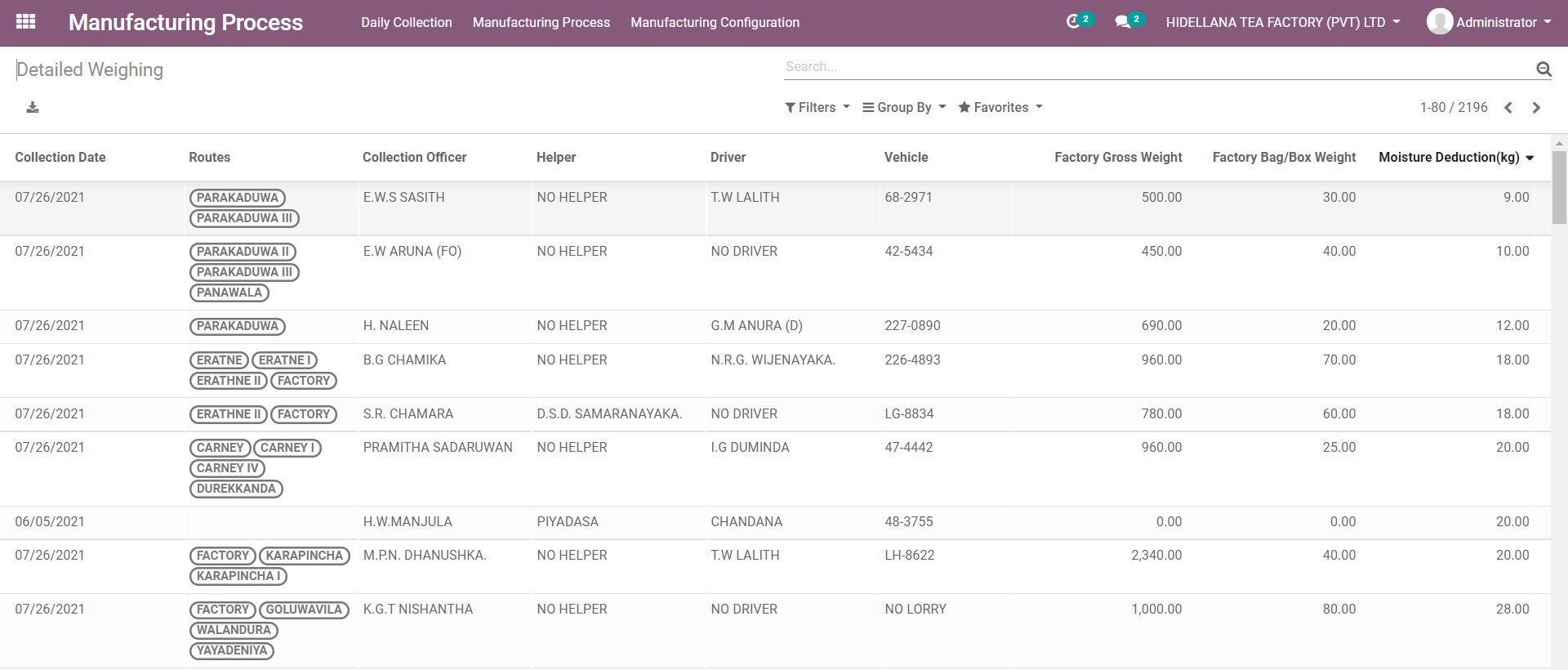 The app was a great success for RTS. It not only streamlined communications but also accelerated the leaf-collecting process. The suppliers now undergo simpler and faster request processing. The company acquires new suppliers every month and revels in a higher supplier loyalty and retention rate.
Harvesting Top Quality Tea Leaves
The quality of tea leaves varies according to climate, altitude, seasonality, and other factors. However, tea leaf suppliers used to alter the leaves for better profit margins. This adversely impacted the quality of finished tea products at RTS.

With Odoo's RFID tagging feature in the Quality app, RTS resolved this challenge and set up quality regulations for its suppliers. The company's supply chain team now monitors the quality of tea leaves with accuracy, as RFID updates quality-checking procedures in real-time. Since implementing RFID tagging, the suppliers have become more vigilant, and RTS receives better quality tea leaves than before.
Transport Fleet Management & Route Planning
In upstream supply chain logistics, a lack of coordination between the suppliers and tea factories can result in hefty costs, and disintegration in tea leaves transportation.
To relieve this, Centrics Business Solutions created a transport fleet management & route planning solution by developing the Bought Leaf module. When suppliers report the number of tea leaves for dispatch, RTS can effectively plan the number of vehicles to send and check other pickups on the route. After the implementation of this feature, RTS recorded a 20% reduction in its transport costs.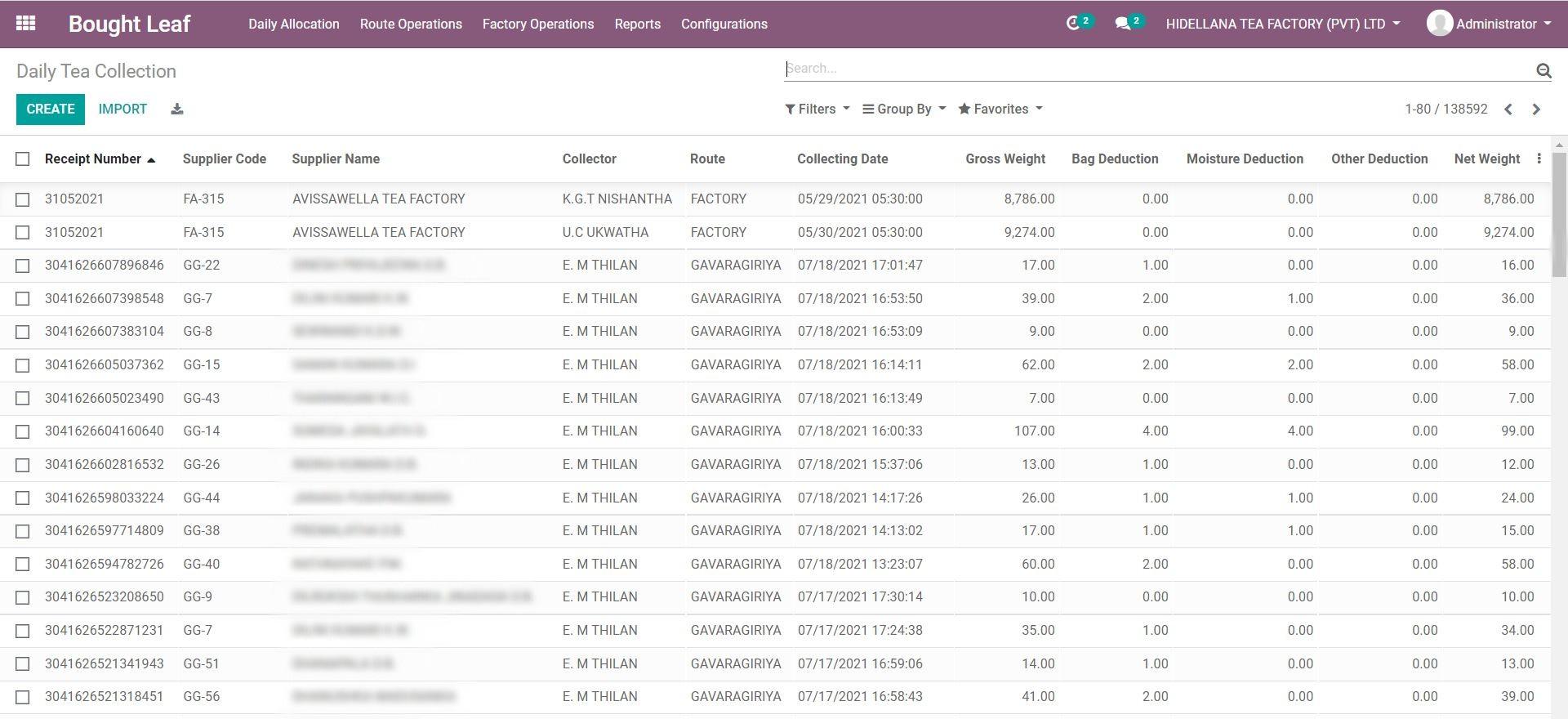 Safe and Sound with Automated Auditing
The Sri Lankan tea industry is highly vulnerable to malpractices at both supplier, and leaf collector ends. For example, suppliers pour water on the tea leaves to alter their weight and increase profit margins. Tea leaf collectors are known to create dummy supplier accounts and siphon off unjustified money from tea factories.

Odoo has a monitoring mechanism that prevents breaches. RTS implemented checkpoints at various stages of the supply chain cycle, capturing geolocations of the leaf collectors and recording the leaf quantity received from the suppliers. This form of audit leaves little room for malpractice.

The automated audit workflow has also improved the company's 'anytime audit readiness' and sped up food and safety compliance tests.
Agile and Accurate Decision Making
The RTS management team often found themselves at crossroads to make timely decisions.

Fast forward to now, the Odoo management dashboard feature allows the team to access critical data and make accurate decisions. They also monitor suppliers' and collection officers' KPIs and analyze daily collections based on demand.

The company has reported a 15 % reduction in wastage and inefficiencies and increased profit margins with the help of the management dashboard feature.
Payment Integration with Banks
Before using Odoo, RTS' suppliers would collect their payments in person. The accounting team allocated substantial time to manual preparations and bookkeeping.

With the Odoo Accounting app and Supplier Payroll app, the company integrates its supplier payment process with local banks. It simply sends the bank a file with all suppliers' bank account information once a month. The bank processes the file and auto credits the payments to the suppliers. The fully automated process has cut down administration costs while ensuring timely payments.

Moving on to the New Normal
Since the Sri Lankan tea industry still runs on traditional processes, many businesses struggled to survive during the COVID-19 pandemic. The new normal pushed the industry into adopting technology and online solutions.
Fortunately, RTS implemented Odoo ahead of the crisis, so the company was able to brave through the pandemic challenges, continue its business seamlessly and stay ahead of its competitors.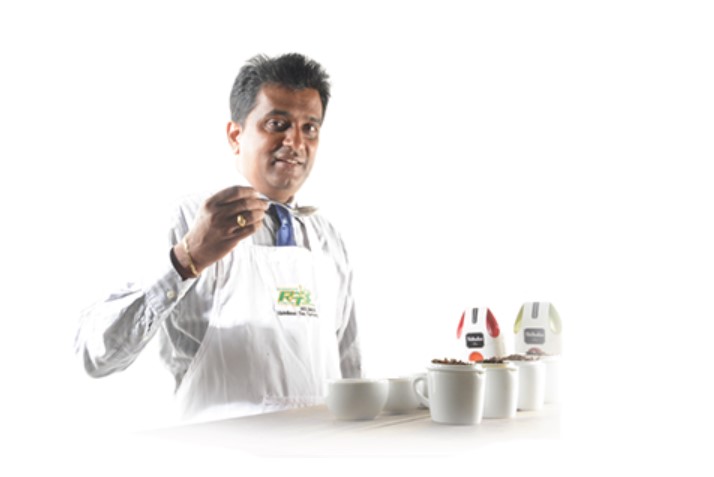 "Odoo has given a unique value proposition to RTS with its single, affordable and modular solution. With ERP implementation, RTS has secured an early mover business advantage in the Sri Lankan tea market."
Lalith Liyanage, Chairman, RTS Holdings (Pvt) Limited
About Centrics Business Solutions
Based in Colombo, Sri Lanka, Centrics Business Solutions is an Odoo Implementation partner that has recently achieved silver certification. It has helped organizations from Asia, North America, Scandinavia, and Middle Eastern regions to grow and scale their businesses with Odoo.


Visit www.centrics.cloud for more details.