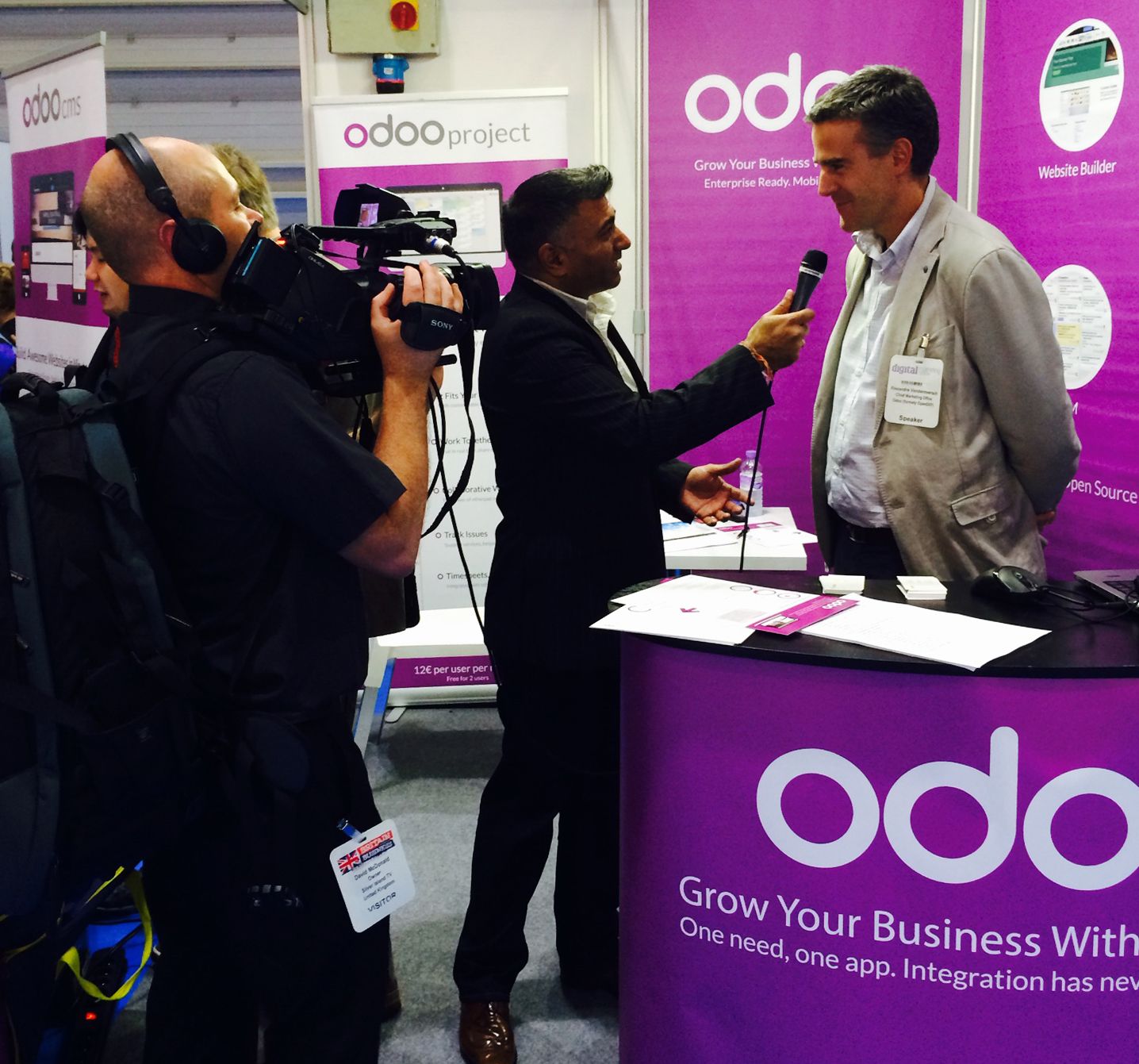 You could say that I'm biased. Heading the Marketing Team at Odoo, 
Yet, back in 2012 (well before joining Odoo) I already wrote that the promise of CRM was not realized and that marketing had to shift its focus from the process and stages of 'sales funnel' perspective into the 'Customer Decision Journey'. 
For marketers, the strategy has changed. The job is no longer to fill in the sales pipeline or simply sell online. It changed completely.
It's a huge shift that started a few years ago and is now a key part of marketing (especially for considered purchases like most of those in B2B).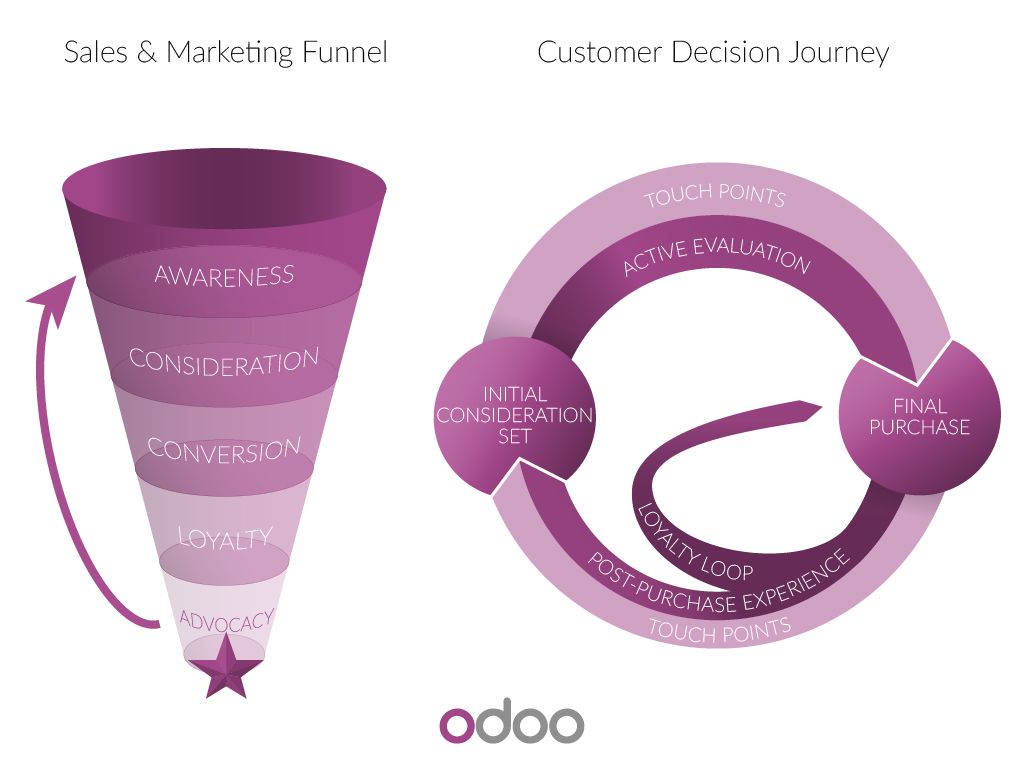 I presented our ideas on marketing at the recent Digital Marketing Show in London. 
They're simply based on the new paradigm faced by marketers: marketing is more than ever a continuous game of influence. Here are a few 'from-to's':
From campaigns to always-on marketing
From a few big bets to many small bets
From a couple of skills to many skills
From spray & pray to hyper-targeted
From manage the funnel to address the customer decision journey
This last point  - addressing the Customer Decision Journey -  is probably the biggest mindset change. It is shifting from a world in which the company (thinks it) is in control into a world where the buyer is in control.
There are two fundamental challenges that are inherent to this new reality:
Create and implement content marketing that rocks to attract new buyers. 
Measure and act smartly through the integrated customer journey. Use the right combination of commercial and non commercial content, low cost automated actions and higher cost human actions.
Content marketing will remain a major component of this new marketing world for two reasons:
It helps to aim at people in your target group at every stage, even when they're not buying (non commercial content) - because they'll love your content, especially the tips, tricks and advice that's helping to solve their problems, not selling something
It has more continuous value - you can leverage it for weeks, months or even years. It will continue to live on Google (SEO) or be used and sent out by sales reps.
The classic answer used to be "when the lead is ready for sales"
Subscribe to our Marketing Newsletter
Get the new post directly in your inbox and enter the contest to win a Galaxy Note!