Sea-Side highway, Jamal Abdul Nasser Street - Next to Beirut Arab University
Mona Center 2nd floor
1300 Tripoli - Mina
Líbano
IT/Communication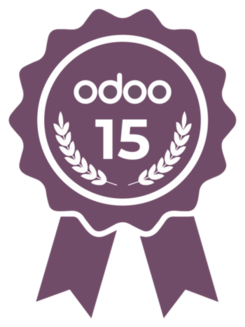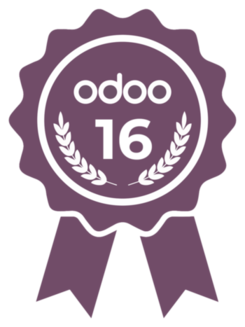 NavyBits is a fast growing software engineering company providing high quality services for growing medium-sized business and large enterprise in all global markets. 
Building on more than 17 years of expertise in software engineering and business automation, NavyBits provides consulting services and innovative solutions to the hardest business challenges. With our expertise in developing and implementing enterprise-grade business solutions, we helped organizations to save time, reducing costs/waste, and increase their revenue and business efficiency.
To obtain all the advantages from Odoo, you need to hire a trusted Odoo implementation partner.
NavyBits, the official Odoo Silver Partner in Lebanon, has a team of top notch developers, functional consultants and business experts with years of experience in business optimization.
Our consultants will listen to your needs first and use their high experience and knowledge to propose the best solution for your requirements, minimizing the need for customization as much as possible. 
When your needs require custom development, our team designs and develop a solution that works best with Odoo's current and future versions.
NavyBits is proudly the 1st Official Partner in Lebanon to become Odoo V15 Certified which reflects the dedication and commitment of NavyBits to be the best business optimization and automation company in the region 
Our Services
Business Analysis

: Our consultants analyze your company and all your work processes in order to propose the best practices to be implemented with

Odoo

ERP System.

Development and Customization

: We customize the

Odoo

apps and flows to meet your needs and we also develop custom modules or specific features for Odoo based on each business requirements.

Implementation

: Our Certified consultants and technical team will use their high experience and well-crafted methodologies in order to quickly implement

Odoo

ERP System and do the necessary configurations based on each business needs

Training

: Our certified consultants will train your team to quickly start to run your operations using

Odoo

ERP System.

Support

: Our support team will always be available using their experience to provide you will all the assistance and support you might need on a daily basis.
High Performance Team
100% of NavyBits team is internal and we structure project teams based on specialty to optimize efficiency and solution quality. Entire of our success has been delivered by the unmatched grit and craftsmanship team we have carefully built for years.
Get in touch with us:
If your business is seeking the services of an expert and experienced Odoo Partner, please contact Khaled Zakaria, Head of Business Development at NabyBits for a conversation.
Email: hello@navybits.com
Mob: +961 76 08 36 92
Here are some words from our Happy Customers
 "I have recently been introduced to Odoo as an option of an ERP system to be implemented in our company. I can say that I wish I knew about it before. One of the most detailed systems with the capability of customization thru their amazing, helpful, and professional team of NavyBits, who's always supported our request and trained us properly in using all the feature needed according to our activity. Thank you Odoo and NavyBits for this beautiful experience." – Rachel Seif – Chief Accountant – Mindfield Digital
"We have been collaborating with Navybits since 2 years for the implementation of Odoo and for the technical support that follows.
Navy Bits team delivers a great support with a responsive and professional approach; they have excellent technical skills and are able to cater to all our needs and requirements." – Dany Naous – General Manager – Pancrop Supplies & Services SARL
Referências