Procurando por serviços?
Entre em contato com um parceiro
Midis RSEZ
Ready

Parceiro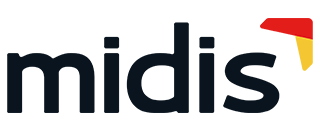 Viļakas iela 1,
LV-4604 Rezekne
Letônia
odoo@midis.eu; kristine.timoskina@midis.eu
Midis is one of the leading ERP (Enterprise Resource Planning) systems developer in Latvia, founded in 2010. The company provides full development process from analysis of requirements and software architecture build, finishing with QA, support and user training for enterprises and government sector. The main priority is detailed research of customer's needs, allowing us to deliver high-quality solutions and efficient organization of work. The company's main strategic way is ERP systems development, containing modules like CRM, CMS, Warehousing, e-commerce, logistics, accountancy, and others. Our experience allows us promptly find the right tools for projects. Midis provides its services within the following sectors: entrepreneurship, finance, manufacturing, public administration, trade and many others.Technologies employed are globally recognized and meets international standards such as ISO 27001, ISO/IEC 23270, ISO/IEC 23271, PCI, W3C and others. Our target is to exceed expected! We bring Odoo solutions to the next level.
Referências