Looking for Services?
Contact a Partner
West IT Solutions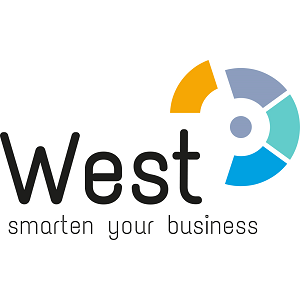 Introductie West IT Solutions
Bij de meeste bedrijfssoftware pakketten (ERP, CRM, HRM, financieel etc.) ben je gebonden aan standaard-functionaliteit die vaak niet volledig voorziet in de (informatie)behoeften van een onderneming of organisatie. Daarnaast bestaat meestal de wens om bestaande systemen binnen de nieuwe softwareomgeving te integreren. Dit is doorgaans een kostbare aangelegenheid.
Onze visie is dat bedrijfssoftware ontwikkeld en geïmplementeerd moet worden vanuit de behoeften en de wensen van de opdrachtgever. Het uitgangspunt moet zijn dat een passende en betaalbare oplossing wordt gezocht met de criteria van de klant als uitgangspunt.
Bij West wordt daarom zoveel mogelijk gewerkt met open (source) oplossingen. Veel functionaliteit is op basis van open-source beschikbaar en vrij te gebruiken. Odoo is zo'n open-source oplossing die West graag inzet. Je hebt geen hoge licentiekosten en zit niet vast aan één leverancier. Kosten heb je alleen aan het resterende maatwerk en aan het beheer en onderhoud van de integrale oplossing.
Wat West IT Solutions uniek maakt: West heeft jarenlange ervaring met het ontwikkelen van web-gerelateerde software voor bedrijfs-kritische toepassingen. De vraagstukken die West over de jaren heeft ingevuld zijn van zeer uiteenlopende aard, waardoor een breed expertise-veld is ontstaan. West heeft haar bedrijfsprocessen ISO 9001:2008 gecertificeerd. Waar het software kwaliteit betreft conformeren wij ons aan ISO/IEC 25010. Voor meer informatie: https://odoo.west.nl/ of bel +31 15 219 1600.