Looking for Services?
Contact a Partner
THE PROJECT COMPANY LIMITADA
THE PROJECT COMPANY LIMITADA
Ready

Partner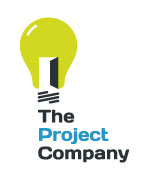 Ahumada N 312, Of. 228
228 SANTIAGO
8320185 Santiago
Chile
alejandro.gallardo@tpco.cl
En todos nuestros proyectos utilizamos tecnologías y metodologías de clase mundial entregando a nuestros clientes la mejor solución tecnológica que permita rentabilizar su negocio, minimizar riesgos y tiempos muertos, mejorando la oportunidad y calidad de su información para la toma de decisiones.
Nuestros principios y valores son:
Confianza

Integridad

Experiencia

Conocimiento

Credibilidad

Seriedad
Aportamos Valor Agregado para nuestros clientes en los siguientes ámbitos:
Time to market:
Tu solución disponible en el tiempo comprometido.
Soporte:
Tiempos de respuesta ante problemas bajo SLAs.
Comunicación:
Línea directa con nuestros equipos de trabajo.
Metodología:
Trabajamos bajo estándares de mejores prácticas e indicadores de gestión.
Garantía:
Garantizamos todas nuestras soluciones.
Compromiso:
Cumplimos nuestros compromisos de plazos y entrega.
Integridad y confianza:
Respetamos la confidencialidad de nuestros clientes.
Relación:
Establecemos relaciones de largo plazo.

Presentacion TPCO Empresarial:
Presentacion Corporativa de TPCO:
References