Looking for Services?
Contact a Partner in Bahrain
Technoware for Information and Telecommunication Technology
Technoware for Information and Telecommunication Technology
Ready

Partner Office: 2024, Building: 2648, Road: 5720, Block: 257
Amwaj Island
60560 Manama
Bahrain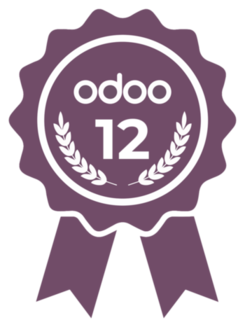 Technoware is an experienced IT and Telco Service provider based in Bahrain and serving customers across the Middle East with a specific focus on building strong long-lasting relationships with clients.
Being an Odoo solution partner, Technoware has evolved into a specialist partner focusing on the areas of Sales, Warehouse, HR and Accounting on Odoo. Technoware, along with its sister company TEQAN, have a highly experienced team of consultants who help clients get their solution live in the shortest span of time with a great value of money.
Having Odoo with over 2 million users and 8,500+ Apps to fit any requirement, Technoware is committed to assure its valuable clients to gain the most out of technology. What makes Technoware different is that it understands business well and can deploy 'state-of-the-art' integrated Odoo solution in the client's organization successfully. Not to mention with the lowest cost and the highest return on investment.
Technoware operates in four specific areas: Business Analysis; Customer Experience; Software Development and Cloud Migration. Technoware provides fully managed cloud servers for Odoo installation and supports Odoo cloud Installation.

Technoware is planning to leverage on its knowledge and contribute to the app store with a number of Odoo extensions which address very specific needs in the Middle East and Global market.
Technoware might be a small and startup company, but indeed agile enough to take on projects of all sizes.